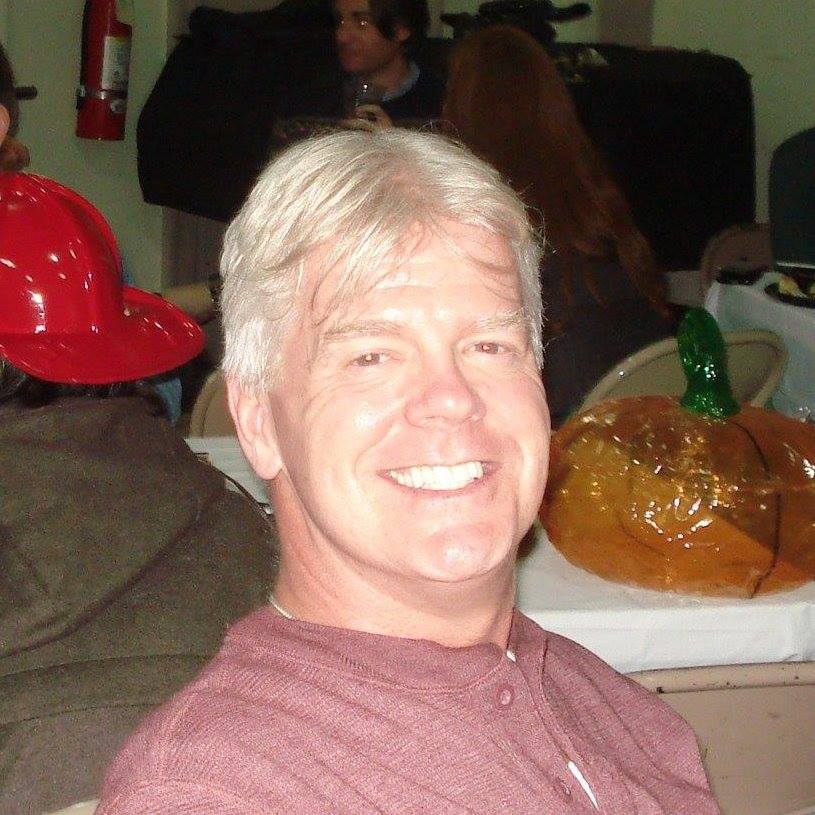 SOUTH ORANGE – The reported firing of a Roman Catholic priest assigned to Seton Hall University for posting a photo on his Facebook page in support of an anti-discrimination and anti-bullying campaign rooted in the LGBT community has stirred a wave of protests among both New Jersey state legislators and the student community.
Father Warren Hall, an Archdiocese of Newark priest who was the director of Seton Hall's campus ministry in South Orange, stated in a Twitter post on Friday that he had been fired from the Catholic university for posting a picture on Facebook supporting the "NOH8" campaign. The campaign, which began in 2008 to protest the passage of a California state constitutional amendment banning same-sex marriage that was ultimately overturned, has expanded to declare its opposition to discrimination and bullying of all kinds.
"I'm sorry it was met with this response," Hall wrote. "I'll miss my work here."
Hall could not immediately be reached for comment. But Andrea Bowen, executive director of Garden State Equality, a statewide, pro-LGBT advocacy group, spoke out in support of the priest.
"I'm outraged, and this is horrifying. I graduated from The Catholic University of America, and the teaching of the Gospels and indeed many of the statements of Pope Francis have talked about the inherent dignity and worth of human beings, which we know extends to LGBT people," said Bowen. "This seems out of line with the church's own teachings if they did indeed fire Father Hall. Seton Hall should reinstate Father Hall and apologize. No institution should be spreading anti-LGBT bigotry."
Several legislators voiced their concern about recent events regarding Father Hall.
"We're all God's children, and we all need help. Interacting with God is a good way to get help. It's unfortunate that it came to this," said former New Jersey Governor and current state Senator Richard Codey (D-27). "On some issues, we don't necessarily agree with the Church, but we still consider ourselves Catholics. Father Hall should be put back into a place where he can tend to his flock, regardless of their sexual preferences."
"This action is totally contrary to the teachings of Jesus Christ and the most recent statements by Pope Francis," said state Senator Ray Lesniak (D-20), a potential 2017 Democratic gubernatorial candidate. "It's totally out of step not only with the way that the country is going, but with the way the leadership of the Catholic Church is going. If [Father Hall] was fired because of what he supposedly posted on Facebook, then of course they should reinstate him. [Archbishop of the Roman Catholic Archdiocese of Newark] John Myers should give himself a second chance to do the right thing."
Pope Francis surprised observers of the Roman Catholic Church, the largest Christian church in the world, in 2013 when he suggested that he would not judge priests for their sexual orientation.
"If someone is gay and he searches for the Lord and has good will, who am I to judge?" Pope Francis told reporters.
State Assemblyman Sean Kean (R-30) had a more measured response to the Seton Hall controversy.
"Nobody should be fired for condemning hate," Kean said. "But if a particular religion is not supportive of gay marriage, then I don't believe that's the equivalent of hate."
A letter attached to a change.org petition created by Seton Hall students calling for Father Hall's reinstatement refers to Catholic teachings.
"The Archdiocese of Newark's decision to fire Father Warren Hall from Seton Hall University is in line with neither the teachings of Jesus Christ, nor the words of Pope Francis," the letter, addressed to Seton Hall and the Roman Catholic Archdiocese of Newark reads. "I urge you to reinstate Father Hall to his position at Seton Hall University, where he contributed greatly to the academic and spiritual lives of the students."
Seton Hall University declined comment on personnel issues through a spokesperson. But Jim Goodness, spokesman for the Roman Catholic Archdiocese of Newark, which runs Seton Hall, underscored those teachings when responding to concerns about Father Hall's future.
"Father Hall is ending his tenure as director of campus ministry in June. As a priest of the Archdiocese of Newark, he would be available for another assignment in the future. This is something that priests do. This is not a big thing," Goodness said. "It's a misnomer to think that the Church is reacting to anything. The Church has long taught about the sanctity of marriage as an institution between one man and one woman. Certainly, the "NOH8" campaign expresses something that is in conflict with Catholic teaching. At the same time, the Church has long taught that every individual, regardless of sexual orientation, is to be treated with dignity and respect.
"[Pope Francis] has reaffirmed church teaching on the sanctity of marriage. What the popular opinion is, it's not in sync with what the Holy Father has said," Goodness added. "That change.org petition is incorrect."
But state Assemblyman Tom Giblin (D-34), a Seton Hall graduate, had another take on the student-driven petition.
"Pope Francis has been showing tolerance and understanding for people in the LGBT community. Seton Hall is a Catholic university and should do the same thing," Giblin said. "It should be respectful of its student population and they should reinstate [Father Hall]."