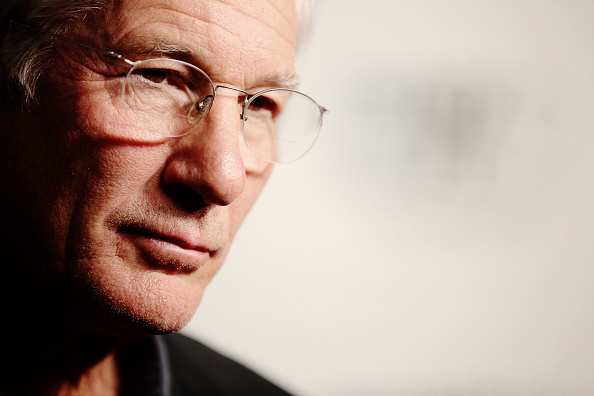 Richard Gere made it through 30 years being dreamy. Few other stars from his era emanated the same particular brand of sophisticated sex appeal. The other sexiest men alive from the '90s, say, Tom Cruise or Nick Nolte, always seemed a little odd and crazy, even before we knew they were just downright crazy. Meanwhile, Richard Gere seemed cool and unflappable in a way reminiscent of stars from the Golden Age of Hollywood—Cary Grant springs to mind.
It helped that Mr. Gere devoted his personal life to noble causes. He was outspoken about raising HIV/AIDs awareness. He also defended animal rights, and talked about how, "As custodians of the planet it is our responsibility to deal with all species with kindness, love, and compassion."
A lot of his quotes, or at least the quotes that ended up on the Internet next to a picture of his face, dealt with taking a peaceful path through life. Which made sense; Richard Gere is a Buddhist who is known for hanging out with the Dalai Lama and working to save Tibet.  Barring that one pervasive rumor about the gerbil, he seemed to have coasted into old age with elegance and grace. He just played the new, sexiest grandpa in The Second Best Exotic Marigold Hotel.
And now he is getting divorced and attempting to stab reporters with an umbrella. Really. An excerpt from Page Six in October reported that, during his divorce from Carey Lowell, his wife of 12 years:
"The Pretty Woman actor stormed into a Manhattan courthouse Thursday to attend the first hearing in his icy divorce battle with wife and former 'Bond girl' Carey Lowell—while jabbing his umbrella at a photographer. Gere—wearing meditation beads on his left wrist and carrying an orange canvas bag from a 2009 Tibetan prayer festival called the Kagyu Monlam—nastily wielded the pointy black umbrella like a sword."
Somehow this is delightful. It is like watching Mother Teresa get in a screaming match with a taxi driver, especially because Mr. Gere's weapon of choice was a little absurd. An umbrella doesn't generally seem capable of doing that much damage unless John Steed is wielding it. There is comfort somehow in knowing that even the most peaceful people can go a little batty in the face of heartbreak.
Still, it was already a stark contrast from Mr. Gere's very amicable divorce with his first ex-wife Cindy Crawford in 1995.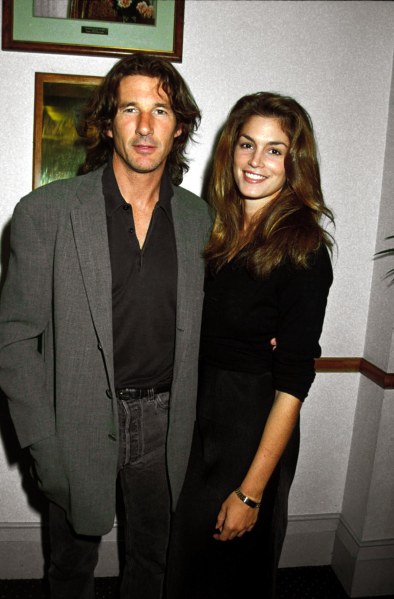 On Oprah's Master Class in 2013, the supermodel claimed that their divorce had been mostly caused by their age gap (Mr. Gere was 37 while Ms. Crawford was 22). She still spoke warmly of her ex, though, and claimed:
"Richard's a super-smart guy, and he's interesting, and he's interested, and I learned a lot about the world," she said. "It was a great chapter in my life."
Carey Lowell does not seem to feel the same way. The couple married in 2002, and Ms. Lowell said that she first developed a crush on Mr. Gere when she saw An Officer and A Gentleman. However, the Law & Order star was always supposedly more extraverted than the Pretty Woman heartthrob. The Daily Mirror noted: "Carey likes being elsewhere in the limelight. She is very sociable and although very much respects what Richard likes she loves being around people."
Far from just writing off their marriage as a "great chapter in her life," Ms. Lowell is asking for $100 million of Mr. Gere's fortune, which is estimated around $250 million. There was also a dispute over how custody of their 15-year-old son, Homer, would be shared, and Ms. Lowell reportedly refused to move out of Mr. Gere's $4.5 million inn in Bedford, N.Y., which sources said she was intent on living in with Homer. Mr. Gere, meanwhile, removed her picture from the brochure. Throughout this drama, Mr. Gere was said to have been dating Top Chef host and Salman Rushdie's ex, Padma Lakshmi. Us Weekly reported:
"It started very recently and quietly," a source tells Us. "It's very new. I wouldn't even go as far as calling them a couple. They are dating. It's the first time Padma has dated anyone since Teddy [Forstmann], and it's something she's been approaching very, very delicately. They're just getting to know each other. They're just having fun."
After six months, however, their relationship and the fun appeared to be over. FOX News reported that they had split:
"We're told the couple recently 'decided they would be better as friends,' according to a source, who adds that both had been busy with work."
Which is great news if you're planning on getting together with the newly single Richard Gere. Especially since you can find him at the courthouse this month, where his divorce is hopefully nearing the final stages (the couple has reached a custody agreement, but there is still a question of whether Ms. Lowell will be getting $100 million). Page Six has reported:
"The Pretty Woman star flirted with a reporter in the elevator, joking, 'You want me to give you a special, intimate interview?' "
It's a pretty direct approach for a guy whose characters are known for flying women to operas in different cities and whisking them off to polo games.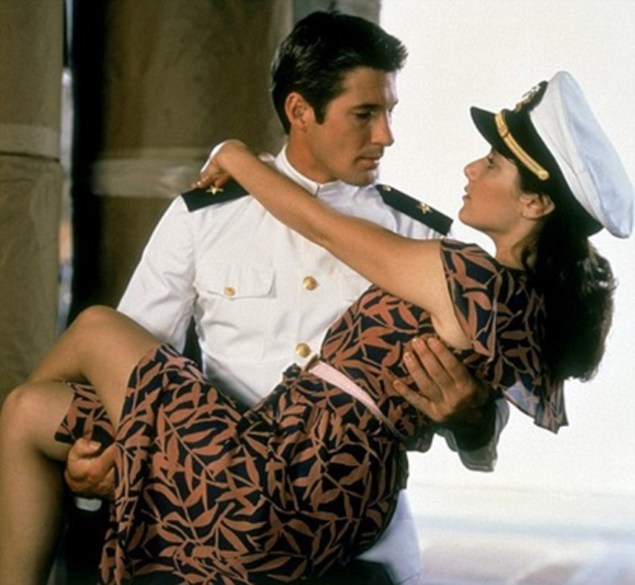 There's a possibility that Mr. Gere's refined style might change with his single status. When fellow '90s star Bill Murray got a divorce he was seen roaming 20-something parties in Brooklyn, and making what one 20-something referred to as "bad life choices."
In that case, Rachel Moheban, a Manhattan psychotherapist, told the Observer, "After divorce, some men just want a whole new life. It sounds like a midlife crisis, but I don't think it's worrisome. After being married for a long time, sometimes men just like to have some fun and feel free."
Though that seems less likely for someone who's more inclined to practice mindful meditation. Especially since one source told The New York Post that one of the major reasons for the split between him and Ms. Lowell was that "The Buddhist actor craves privacy, and Lowell likes socializing with other bigwigs."
At the very least, Mr. Gere seems to be channeling his emotions into his work. In his upcoming film Time Out of Mind he'll be playing a homeless man. He noted in The Wall Street Journal that his role reminds him of his work with the Tibetan refugees in  that they are both "trying to find their place, trying to get back home." Meanwhile, Richard Gere may be living out this storyline perhaps a little, in real life, too.