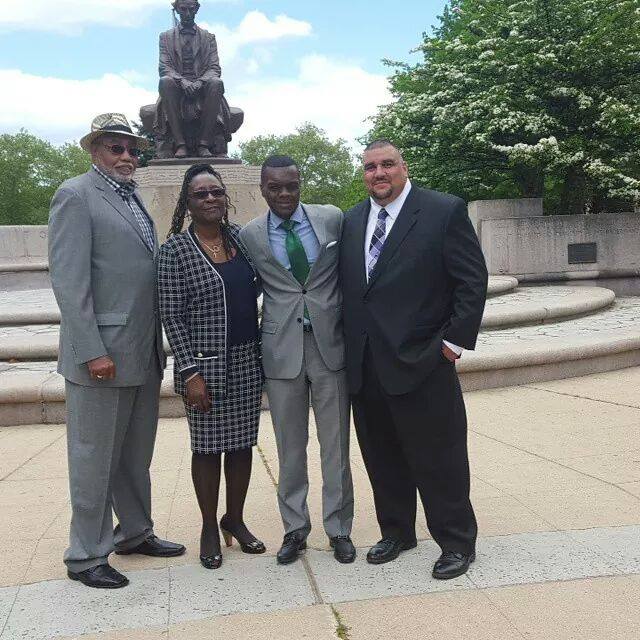 Running for a 31st District Assembly seat against the Hudson County Democratic Organization, Bruce Alston and Washington Flores yesterday picked up the endorsement of former Jersey City Councilwoman Viola Richardson.
" Whenever you can gain the endorsement of a pioneer in public service such as Viola Richardson it speaks beyond words to the electorate," Alston said. "I and Washington are truly appreciative of her support and look forward to her helping us in bringing new voices to Trenton."
Affiliated in the 2013 municipal election with Mayor Jerry Healy, Richardson went down in defeat to the Steven Fulop slate.
Alston and Flores are running against the HCDO-backed Nick Chiravallotti and Angela McKnight.
Pictured above: former Assemblyman L. Harvey Smith, Richardson, Alston, and Flores.