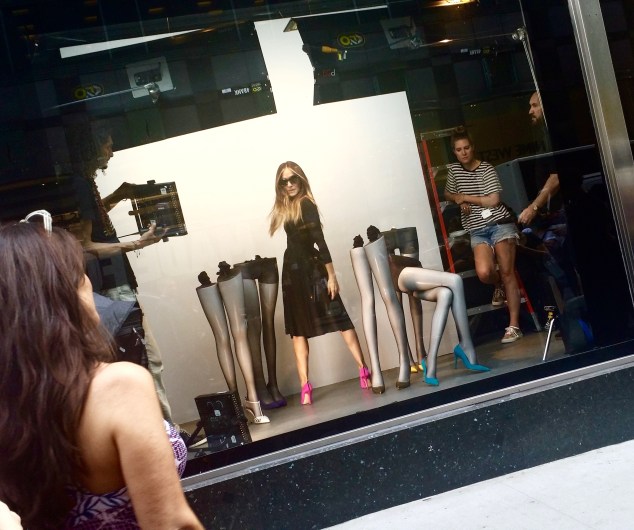 New Yorkers looking to get their hands—or feet—on Sarah Jessica Parker's shoe line will soon have to look no further than Midtown Manhattan.
The SJP Collection will be available at Bloomingdale's starting next month, the two brands announced this morning. The department store will become the first NYC retailer to carry the shoe line.
Ms. Parker was spotted yesterday shooting the launch campaign outside the store, taking photos atop the marquee, inside the display windows, and on the hood of a yellow cab.
It's been a busy season for the SJP Collection. In April, they debuted an exclusive line for Zappos Couture, celebrated with a two-day pop-up in Las Vegas.
"Well. I guess the cat's out of the (little brown) bag," Ms. Parker wrote on Instagram, referencing the Bloomingdale's announcement. "As usual, we will keep you posted on every detail as we are able. I'm under a strict gag order until then. Xx, Sj"