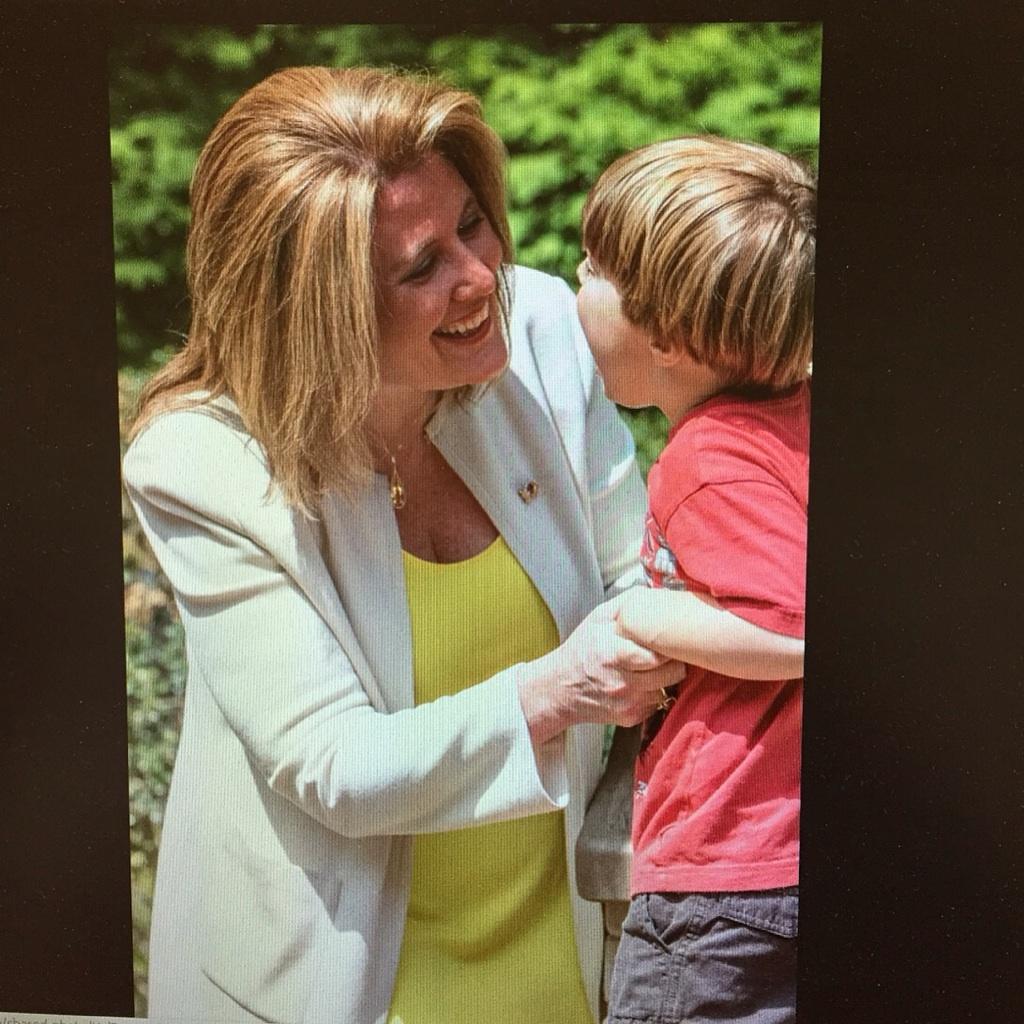 WESTWOOD – With a smile, state Assemblywoman Holly Schepisi (R-39) said it best before she hits the operation table next week.
"I'm going in for a partial lobotomy, so that I can run for higher office," said Schepisi on Friday in her Westwood legislative office, days before the politician touted by some as a potential Republican gubernatorial or Congressional candidate in New Jersey goes to New York- Presbyterian/Columbia University Medical Center in New York City for surgery to fix an aneurysm troubling her since March. "Actually, I'm going in on Tuesday for a craniotomy and a clipping. They will make a six-inch incision in my skull, make a flap, then go in and kill my aneurysm using titanium clips and sew me back up. I'm hoping to be home as early as Thursday or Friday."
Schepisi, 43, an attorney who lives in River Vale, drove herself to the emergency room at the Hackensack University Medical Center in Westwood several weeks ago after she presented symptoms of neurological distress, including powerful headaches and the loss of sensation in parts of the body. Soon after, she made the decision to have the craniotomy and clipping combination surgery in order to solve the issue once and for all.
"I felt like my brain exploded, like a gun went off inside my head," said Schepisi. "Somehow, I Googled 'my brain just exploded,' then after I started slurring my words and experienced some paralysis, I knew I had to do something even though I continued to work through it. I knew it wasn't going away. There are less invasive methods of stopping an aneurysm. But after talking to several surgeons in hospitals in New York and New Jersey, they told that the shape of my aneurysm indicated that the more invasive surgery would be more effective in the long run. This will fix it permanently. And if somebody has the balls to bring up New York over New Jersey to me, let them deal with me."
After her surgery on Tuesday, Schepisi will be out of political action until July or August. But her sense of humor is apparently still active.
"The only upside to having a brain aneurysm is that I get to miss the final budget legislative session," Schepisi said, who will convalesce at her home and with family in Spring Lake. "I hope they don't accidentally remove a portion of my brain and I come out being a Democrat.
"I make jokes, but it's a very daunting thing. But [the surgery] is not even so much for me, it's for my family," added Schepisi, referring to her husband, Paul, her 11-year-old daughter Kayla and 3-year-old son Easton. "I've had a very rich and fulfilling life. I'm been an actress, politician, lawyer, ghostwriter, wife and mother. But my children are young. I don't want to take any chance on not being around."
For Schepisi, the time off will be a good time to reflect on her future, both personal and political.
"When you have a life-altering experience, it gives you a different perspective on everything," said Schepisi, who said that her exorbitant medical bills have made her determined to push for more transparency in medical billing on a legislative level. "People on both sides of the aisle have reached out to me to ask me how I'm doing. Reporters have cooked lasagna for my family. The inherent, basic goodness of people comes out in this type of situation regardless of the policy differences and posturing you find in politics. It really does humanize an industry that really generally isn't humanized."
Schepisi admits that she has a fully human response to serious surgery – she's scared. But on her way to the operating table, she knows exactly why she's going under the knife.
"This is all happening for a reason, and I confident I'm going to come out of this OK. I've got a lot of good work ahead of me," Schepisi said. "I'm going to think about my family when I go under. And I'm going to thank God when I wake up."