Senator Nicholas P. Scutari (D-22) wants to limit the term a person may serve in an acting capacity for positions that require the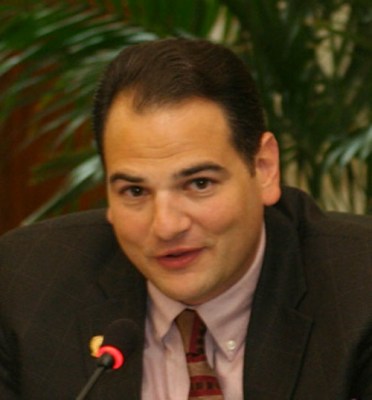 Governor's nomination and consent of the Senate for appointment to six months.
He's dropping legislation today to that end, zapping the administration of Gov. Chris Christie, where , a number of cabinet members serve in an acting capacity, among them the Attorney General (since June 2013), and the State Comptroller, who has served since December 2013. More recently-appointed acting commissioners include those leading the Department of Human Services and the Department of Community Affairs, serving since February and March 2015, respectively, along with a number of county prosecutors.
Under Scutari's proposal, according to the Senate Majority Office, if an individual is appointed in an acting capacity in the executive branch of state government or as a county prosecutor, and the governor has not submitted that person's name in nomination to the Senate to fill that position on a permanent basis within six months, that person must vacate the position. The limitation on serving in an acting capacity would be six full consecutive or intermittent months.
"Appointing an individual to serve in an acting capacity is intended to temporarily fill a role while thoughtful consideration is given for a more permanent decision," said Scutari. "It is especially critical to make these decisions in a more timely manner when they involve top state leadership positions because permanency provides accountability for decision-making by these individuals to the public. Six months is ample time for due consideration of a replacement."
The bill would affect current and future heads of the state's principal departments, various officers of the militia, members of boards and commissions, and county prosecutors serving in acting capacities. It would provide the Governor up to 30 days to submit nominations to the Senate for individuals who have already been serving in an acting capacity on the effective date.
"The framers of our constitution recognized the need for a system of checks and balances when it comes to these important positions. The governor's long-term appointment of 'acting' cabinet members allows him to side-step the constitutional requirement that they receive advice and consent of the Senate, a process under which their backgrounds, qualifications and credentials are thoroughly vetted. This would end the circumvention of this process."