If you've ever celebrated the 5th of May, you've undoubtedly done so with pitchers upon pitchers of the Mexican tequila classic, the margarita. But whether you prefer frozen or on the rocks, and whether you stick to lime or mix it up with strawberry, mango, coconut or any other fruity flavor, you can't deny that there isn't a ton of excitement to the drink, which tops the charts as the most popular cocktail in the U.S.
The classics are to be treasured, but there's room to grow this Cinco de Mayo. So instead of going to the go-to, consume your tequila in new ways—perhaps mixed with some jam, garnished with some jalapeños or even baked into a snack bar.
You can get your creativity kicking with one of these cool and classy tequila-based recipes:
Maestro Dobel Paloma 
Served  in a coup glass:
2.5 oz. Dobel Tequila
1 oz. Amontillado sherry
0.5 oz. Carpano Antica sweet vermouth
0.5 oz. Ancho Reyes
2 dashes Fee Bros. grapefruit bitters
Garnish with an orange peel
Served stirred.
Mile High
Served in a rocks glass:
2 oz.  Avión Silver tequila
1 oz. pineapple juice
.5 oz. agave nectar
.5 oz. fresh lime juice
2 jalapeños wheels
Garnish with a pineapple wedge or lime wheel
Lightly muddle agave nectar and jalapeños wheels before adding remaining ingredients. Strain, garnish and coat rim with chili powder and salt.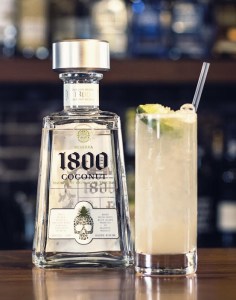 El Coco Doble 
Served in a high ball glass:
2 oz. 1800 Coconut tequila
1 oz. lime juice
.75 oz. fresh squeezed grapefruit juice
.5 oz. simple syrup
Garnish with a lime wedge
Tequila Lime Cheesecake Bars
In less than an hour, you can bake these soft and crunchy treats that are infused with Partida tequila and Grand Mariner and topped with a fruity drizzle.
Recipe by Show Me the Yummy!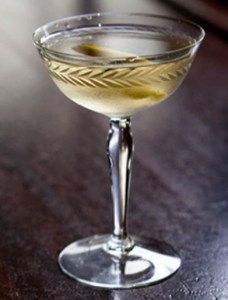 La Perla
1.5 oz. Partida Reposado tequila
1.5 oz. Domecq Manzanilla sherry
3/4 oz. Mathilde pear liqueur
Garnish with a lemon twist
Stir with ice in a mixing glass, strain and garnish.
Borde Frappe
Served in a high ball glass:
2 oz. Avión Silver tequila
3/4 oz. lime juice
1 tbsp. black currant jam
Garnish with blackberry and a lime wheel
Combine all ingredients in a shaker, strain and garnish.
C is for Cinco
3 oz. CRUZ Reposado tequila
.75 oz. almond liqueur
.75 oz simple syrup
4 drops of vanilla extract
1 egg white
Garnish with shaved chocolate on half of the drink's surface to create the look of a black and white cookie.