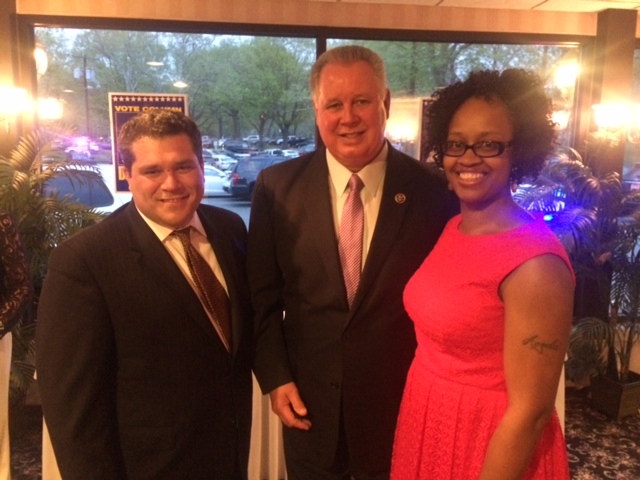 JERSEY CITY – U.S. Rep. Albio Sires (D-8) endorsed Democratic state Assembly candidates Nicholas Chiaravalloti and Angela McKnight in the 31st Legislative District primary.
"I'm behind them. They know what Hudson County needs," said Sires on Tuesday night at the Hudson County Democratic Organization's (HCDO) annual spring gala at Casino in the Park in Jersey City, which honored Hudson County Executive Tom DeGise. "I've known Nick for many, many years and I know that he's experienced. Angela is a great candidate with all of the people that she knows. They make a nice mix together to represent Hudson County in the state Legislature. Backing them is a no-brainer."
Chiaravalloti, of Bayonne, is an attorney who was formerly the state director for U.S. Sen. Bob Menendez (D-N.J.). McKnight, of Jersey City, runs a nonprofit organization in her hometown.
The HCDO-backed duo of Chiaravalloti and McKnight, of Jersey City, are up against the team of Bruce Alston, of Jersey City, and Washington Flores, of Bayonne, among others in the June 2 primary.