Sotheby's sold $368.3 million of Impressionist and modern art last night to kick off the major Spring auctions. It was its second-biggest tally in the category for the company ever and exceeded the high estimate, when including commissions.
While indicative of continued strength at the dizzying top of the art market, it was no thriller. Nearly a quarter of what was on offer didn't sell. Auctioneer Henry Wyndham accepted relatively minute increments on the rest and the auction dragged on for two hours, with much of the audience streaming out midway. Six months ago, rival Christie's raced through a record $853 million of contemporary art, more than double last night's tally, in two and a half hours.
"It was a very solid sale," said Armand Bartos, a private dealer. "He was pulling in top money. But it took a long time."
The top lots didn't disappoint. A man wearing black jeans, black leather jacket, navy Nike sneakers and owlish glasses paid $66.3 million for Vincent Van Gogh's L'Allée des Alyscamps. He outlasted a client over the phone represented by Jamie Niven, Sotheby's chairman of the Americas.
Depicting lovers strolling in Roman burial grounds, the painting blew past the $40 million presale estimate. It last sold for $11.8 million at Christie's in 2003.
The buyer lingered after the sale with Patti Wong, chairman of Sotheby's Asia. Both declined to answer questions. Sotheby's said Asian collectors bought three of the top five lots.
Claude Monet's 1905 Nymphéas, of a lily pond in his garden in Northern France, went for $54 million. Estimated at $30 million to $45 million, it was guaranteed to sell because of an "irrevocable bid." A third party had agreed to buy it for an undisclosed sum, with the potential to earn a percentage of the difference if someone else bid more. An undisclosed American collector bought it, Sotheby's said.
Picasso's Femme au chignon dans un fauteuil, depicting his lover Françoise, brought in $29.9 million. It was painted in 1948 and owned by Hollywood's Goldwyn family for nearly six decades .
"The really rich people have cornered all the money," Bartos said in explaining the huge sums iconic works command today. "This is peanuts for them."
Of 64 lots offered, 50 sold, or 78 percent. Five of the six Monets found buyers, generating $115 million. Au Val Saint-Nicolas Pres Dieppe, matin, a cliff-top view of the Atlantic, was the Monet with the lowest presale estimate — $3 million to $4 million. It flopped. Many of the other failures were in the last third of the auction. "There's increasing separation between the top lots and the secondary lots," said Stephane Connery, a private dealer and former head of private sales at Sotheby's. "It's a discriminating market that chases the best things."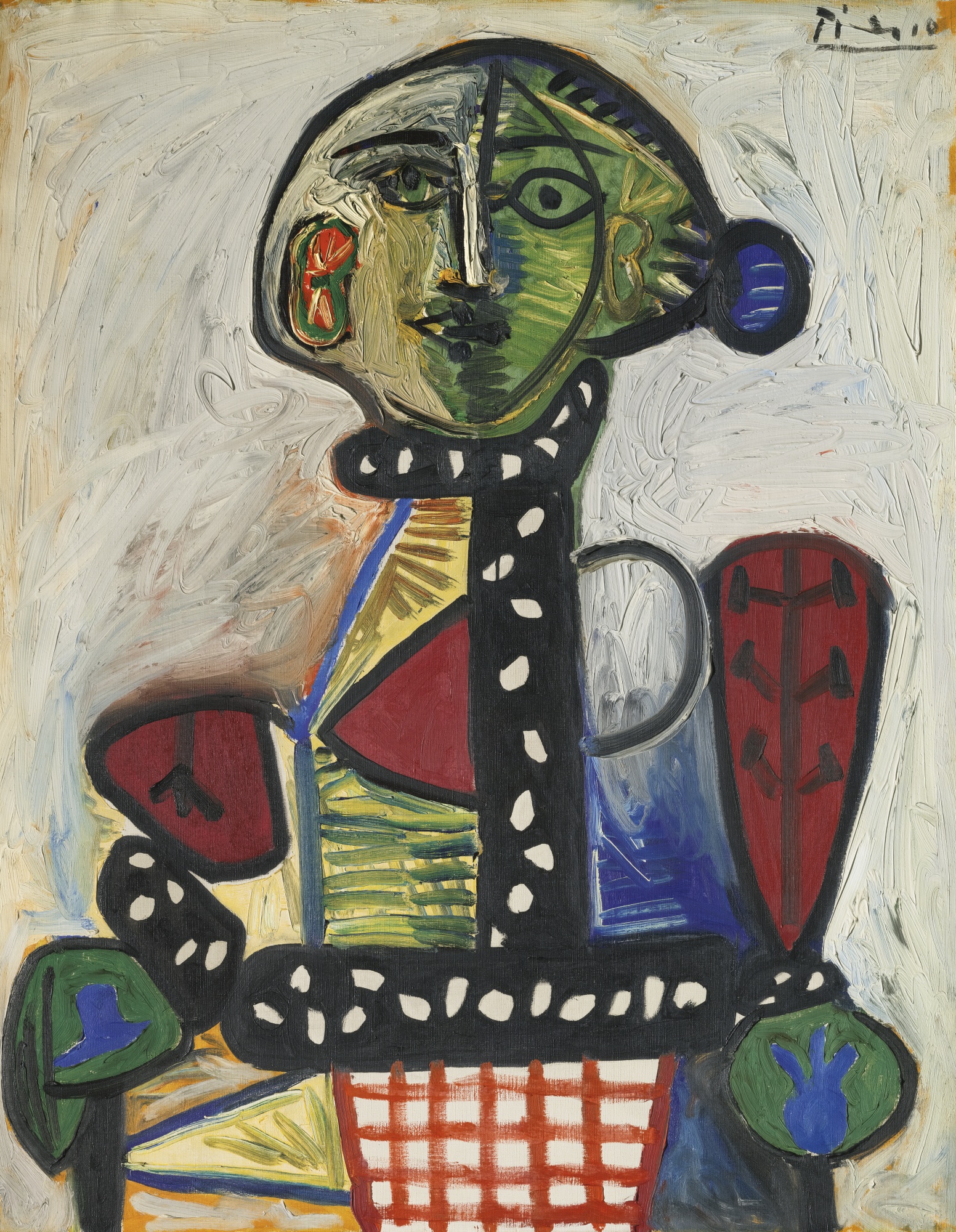 Christie's is breaking with tradition by hosting its Impressionist sale next week instead of this week, scheduling it along with its contemporary auction and a new mashup of categories it calls Looking Forward to the Past. Sotheby's, as in years past, has its contemporary sale next week. Dealers wonder about the  potential for auction fatigue next week. As the sale petered out last night, it already seemed to set in.