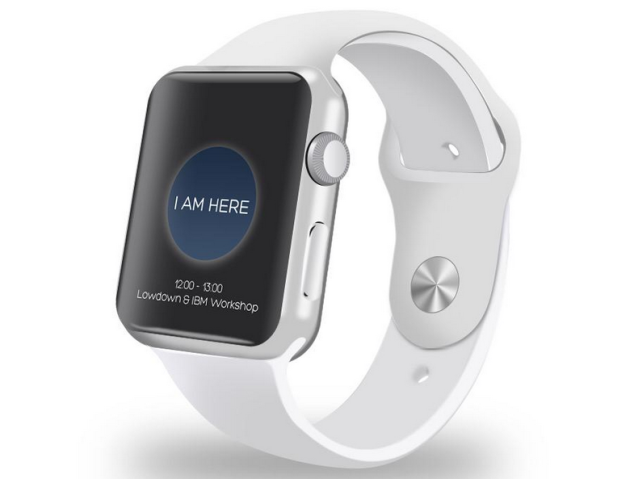 After small UK startup Lowndown Ltd. landed in the middle of a trivial legal battle with corporate giant Nokia, the four-man team was sure it would be the cause of their company's demise. It's been about two months now, and the company is alive and kicking.
In February, Nokia served Lowdown a cease and desist letter regarding their use of the word "here" as the name of a feature in their iOS app Lowdown for Business Meetings and the actual name of their spinoff app, HERE. It turned out that Nokia holds a registered trademark for the word "here" when it's related to computer software, and they wanted the word gone from every part of Lowdown's business—the spinoff app, the original app, social media and all of its marketing platforms, everything—more quickly than the company believed they could make it happen. After Nokia first gave Lowdown only 10 days to make the changes, the companies worked out a "deal" that would allow Lowdown two months to rebrand.
---

Read all about the Nokia vs. Lowdown legal battle here..

---
Yesterday, Lowdown released their rebranded apps as well as two new apps for the Apple Watch. The "here" feature used to announce your arrival in the original app is now called "I AM HERE," and the spinoff app—formerly called "HERE"— has an entirely new look and is now called "ARRIVED."
Although Lowdown had to succumb to Nokia's demands, they did, however, have one small victory. Originally, Nokia was forbidding Lowdown from using the word "here" at all, even denying their request to call the arrival announcement feature in Lowdown For Business Meetings "I'M HERE." After a lot of back and forth with Nokia, Lowdown was able to call the feature "I AM HERE."
CEO of Lowdown David Senior told The New York Observer that they've had no contact with Nokia regarding the finalized changes.
"They turned down our requests for a meeting and a collaboration," he said. "I've sent them a letter to confirm we've made the changes they demanded, that is all."
We asked him if this means all of the drama with Nokia is officially over.
"YUP," he replied via email. It was obvious he is still distressed by everything, which became crystal clear when we asked for his reflective thoughts on the whole ordeal. "I wish it never happened," he wrote.
Just as he and his team feared, the legal battle was crippling to the company, even though it never reached a lawsuit. Mr. Senior told us their entire focus shifted to rebranding (essentially starting from scratch, in their case) and that the process cost them about $45,000 over the course of the two months. He added that they're not happy with the results of the rebranding.
And after all of this, Nokia's HERE maps may be acquired by Uber.