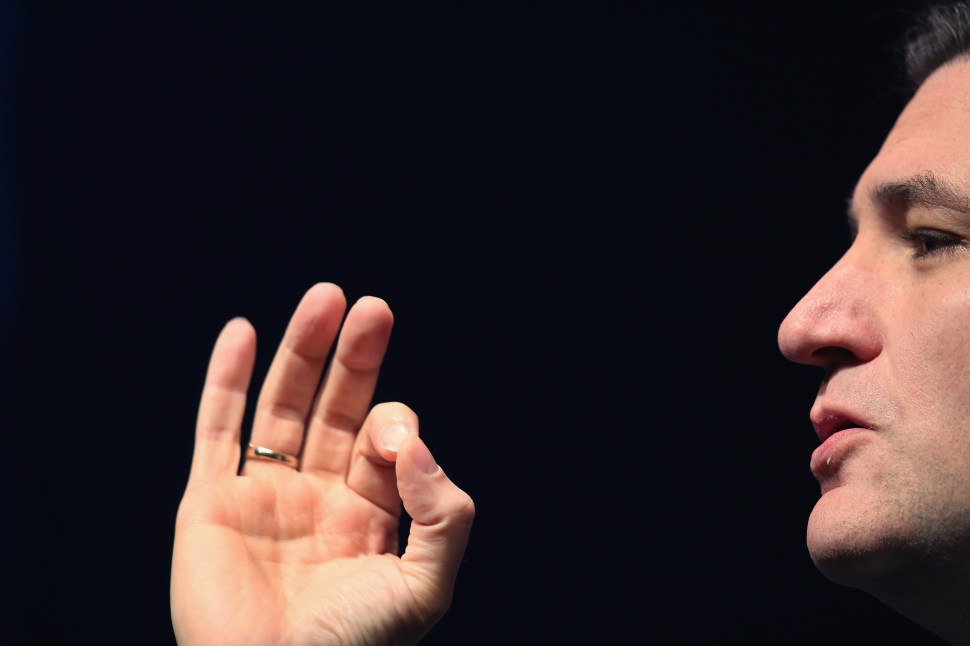 On the morning of April 6, 2015, in Fort Greene park, a group of artist-activists illicitly installed a bold, impressive bust of Edward Snowden. The stated idea of making and installing the statue to stimulate a conversation about whether or not he is a hero or a traitor.
Knowing there was a risk that the piece might be quickly confiscated and never seen again, the team behind the piece also rendered it in 3D, so people with 3D printers could make their own version.
Now, another group of artists are making a precisely opposite point: that Presidential candidate Ted Cruz is a dick. The team has a campaign on Indiegogo now to make a series of dildos with the bust of Ted Cruz on the business end.
George Smith, from the team behind the dildo, told the Observer that each dildo would be injection molded with silicone. "We've sought feedback from people about the usability of our design. People have told us it would actually be usable." Smith added, "Perhaps the nose will become perfect g-spot stimulation?"
A 7.5″ Ted Cruz topped dildo can be yours with a contribution of $40. Based on a quick check of similarly sized, non mechanical devices on the online sex shop Adam & Eve, this appears to be a reasonable price for a highly detailed object.
We know that modern technology is bringing back the art of producing busts of great men and women. In fact, one Brooklyn artist is using new technology to make busts in traditional materials.
Both the Snowden statue and the Ted Cruz crowdfunding campaign expressly use new technology to make busts that don't just memorialize but foster conversation. In fact, the two person team behind the "Ted Cruz Is A Dick" writes in the campaign notes that they believe their tactic will hit the Texas Senator where he's weakest: "What's more, the people who know Cruz from college say that humor was the one thing that would 'unravel him' and completely throw him off course."
The team needs to raise nearly $5,000 before history can see whether or not they have the Republican hopeful pegged.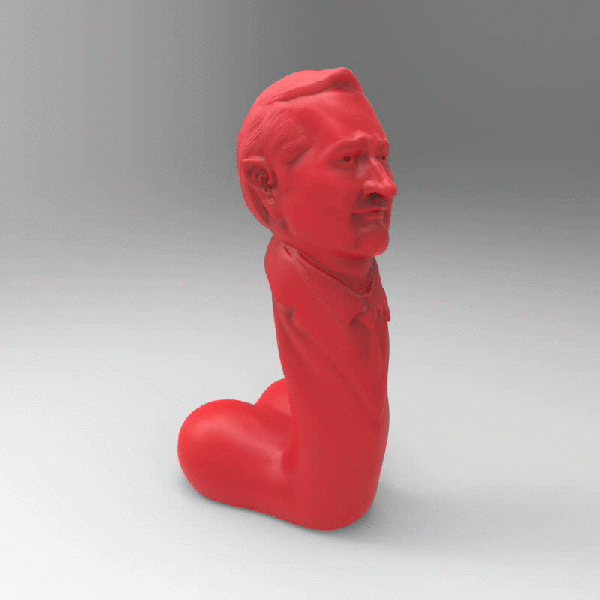 [UPDATED: Monday, May 25, 2015 with a quote from the creators. A previous version of this story referred to 3D printing, but the final devices will be injection molded.]