Brooklyn has a lot going on. Every day. Every night. All the time. Forever. With every option for everything in the world made available to us at the hail of a cab or a poke of the iPhone (poke? sure) it's hard to choose one thing over the other. While we can't help you decide what you're gonna have for dinner tonight, we can help you narrow down what local bands/artists you should be listening to. Some of these you may already know and love, and some may be new to you, but either way, these are the best of the best.
1. Sufjan Stevens
I personally, with my own two eyes, saw Sufjan Stevens on the D train one afternoon a year or so ago. I was sitting and looked to my left and there he was, standing up at the back of the subway car. I think he was wearing a puffer coat. The whole situation was a really big deal for me. Anyway, Mr. Stevens has been around for a long time now releasing gorgeous, unique, sometimes heartbreaking albums on Asthmatic Kitty. His latest, Carrie & Lowell, just came out on March 31 and it's like being repeatedly hit in the stomach and face with every emotion ever. If you only buy one album this year, buy this one.
2. TORRES
Mackenzie Scott performs as TORRES and was recently signed to Partisan for the release of her second album, Sprinter (out May 4). Her first self-titled album came out in 2013 and made everyone lose their minds. This new one is ramping up to top it. A prime example of how a performer can take a yammering crowd of drunk people from "rude and talking up front" to "I will never look away from the stage until you stop singing," TORRES' live performances are a must-see.
3. Stranger Cat
Stranger Cat's debut came out on April 14 via Joyful Noise Recordings and it's the happiest sounding record about terribly sad things that I've heard in a while. The inspiration for the album came from singer Cat Martino's nasty breakup, which caused a flare-up in dormant medical issues. The inspiration for the band's name came from a stray cat that would visit them in their recording space from time to time. Everything about the band, and this album specifically, is therapy you can dance to.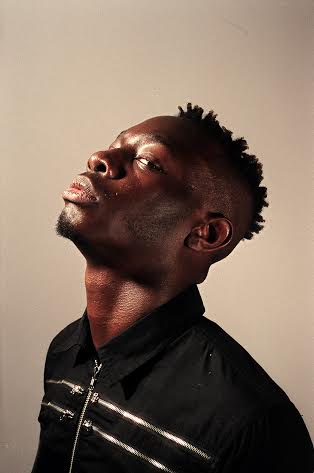 4. LE1F
I have a great appreciation for people who can dance because, aside from even the most basic of math, it's a thing that I just have no business trying to do with any degree of skill. However, the first time I saw LE1F at a CMJ showcase a few years back, I couldn't help myself and was jerking and seizing all over the place like someone's weird aunt after she got into the wine. It's impossible to hear him and remain still. Most of his stuff comes out via Terrible Records and his latest is a track called "Ooh (Truffle Butter)" which he did as part of the XXL Freshman 10th Spot. Inside scoop is that he has a new album coming out this fall.
5. Yonatan Gat
Bands that take you out of your comfort zone and venture away from what you expect to happen at a standard rock show are refreshing. Yonatan Gat make the most out of whatever space they play in, pulling their drum kit into the middle of the room for a "theater in the round"-type situation. They sing in your face, pull hats off heads, dance around you and invite you to dance around them. Definitely makes for a much more interesting experience than just standing there sipping a warm PBR while trying to seem aloof. Great to just drop the shit sometimes and let your blood circulate a bit. Their latest, Director, came out on March 3 via Joyful Noise Recordings.
6. Black Marble
Black Marble released one of my top-five favorite albums, A Different Arrangement, on Hardly Art in 2012 and then basically fell off the face of the earth. Listening to them will put you in that crispy autumn frame of mind regardless of what season it actually is. If every band in the world sounded just a bit more like this one, it wouldn't be a bad thing. Black Marble, this is your official prompt to start recording something new. We need it.
7. The Britanys
All-male band (see how weird that is?) The Britanys released their second EP, It's Alright, last fall and it's the perfect soundtrack to loitering and thinking surly thoughts while maybe smoking and drinking—if you're into that, which I personally am. They have a couple shows coming up this spring, which I bet would be prime opportunity to kick up your heels and/or break a hip while also doing some of the above-mentioned loitering.
8. Guts Club
Disclaimer: I have personal/emotional ties to Guts Club (solo project of musician and video artist Lindsey Baker). She just recently moved from Brooklyn to New Orleans, but that doesn't mean I can't hooty hoo from the rooftops about the fact that her music is the most original-sounding thing out there right now. And that's for real. If I had to describe her sound, it would be something like: Old man sitting on a porch, scratching his foot with a stick while singing a song. Awesome.
9. Norwegian Arms
Brendan Mulvihill, lead singer for Norwegian Arms, made the wise decision to leave Philadelphia for Brooklyn about a year or so ago and he wants you to for sure know that the instrument he plays is NOT a ukulele. The latest from the band is a two-song single called "Jitterbug b/w The Iceman/Kiva Ikva" and it sounds like well-read sailor music.
10. Diamond Terrifier
Diamond Terrifier is the solo project of Sam Hillmer. It's loud and weird in that special way, like when the word "weird" still meant something. The latest from him is the Psycho Tropical Cancer Mixtape, which is great to listen to on headphones while staring out the window and chewing your fingernails.