In room 1606 at the historic Carlyle Hotel on the Upper East Side, a group of rare book dealers from the Hamptons have been hosting their own pop-up side show to Frieze New York.
Harpers Books, an East Hampton-based bookshop and gallery owned by Mr. Harper Levine, first arrived in Manhattan back in 2013, setting up a pop-up shop at the Lowell Hotel. The pop-up's genesis was the result of a personal snub by the AIPAD Photography Show held each year at the Park Avenue Armory. After not being admitted to that show, Mr. Levine called up his friend Richard Prince, the owner of Fulton Ryder, and concocted a plan for his very own anti-fair. At the first anti-fair, Harper's Books sold alongside Fulton Ryder and the bookstore Karma, appealing to an intimate crowd of mostly young artists and curiosity seekers.
Since then, Harper's has been making the book fair pop-up a tradition, now on their seventh show this week in a private suite on the 16th floor at the Carlyle on 35 E. 75th St. Like Mr. Levine's other exhibitions, the one at the Carlyle this week was scheduled to coincide directly with the more traditional, massive contemporary art fair, Frieze New York.
"It is this lovely idea of putting books and art in a somewhat unconventional setting while people are out and about going to fairs," said Mr. Levine. "It shows you can do this in a more intimate setting."
Mr. Levine chose the "old-school Bohemian hotel" because of the hotel's rich history of being a place where artists like to stay. The hotel is also coincidentally right across the street from Gagosian—or maybe, not so coincidentally. "It is like Brooklyn for adults," said Mr. Levine, talking about the allure of the surrounding neighborhood.
Harper's Books, although a book driven business, prides itself on looking at art in relationship to books, particularly because so many artists are interested in books. For three days, running from Wednesday to today, prospective buyers could peruse a selection of several hundred cool and rare books displayed around the suite.
Ephemera is strewn across the beds, while contemporary art and rare books line the shelves and walls. Highlights from the pop-up include new works by artists Eddie Martinez, Genieve Figgis, Eric Brown, Peter Dayton, Brian Belott, and Trudy Benson, as well as material like the cultural archive of OG Big Bob Johnson, one of the founding members of the Crips gang.
"We have a wide definition of art. It is not just fancy things that sell at Christie's for millions of dollars, it's books, ephemera, invitations, punk flyers and more."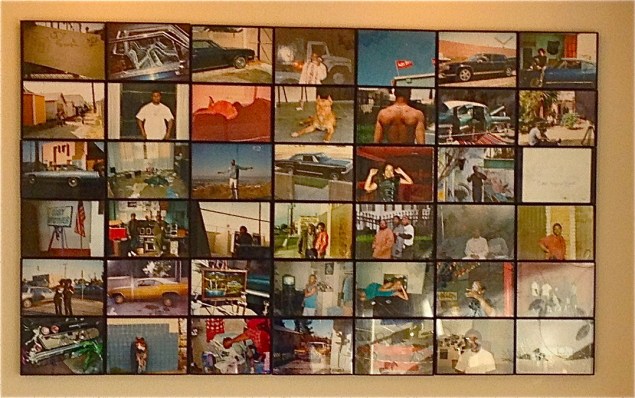 As for the selection of rare books, Harper's offered a wide collection. On the shelves were books by Richard Prince, rare Japanese photography books, ephemeral photo albums, and a book by designer Ladislav Sutnar.
Also on display was an album of invitations from the eighties nightclub Area that was popular among artists, including one invitation addressed to Richard Serra. Mr. Levine's wide definition of art even found him selling such items like pornographic pictures (arranged in a hide-away room in the suite) and ephemera material related to bongs. The rarest book on display was one entitled Emilie Comes to Me in a Dream by Czech photographer Jindřich Štyrský.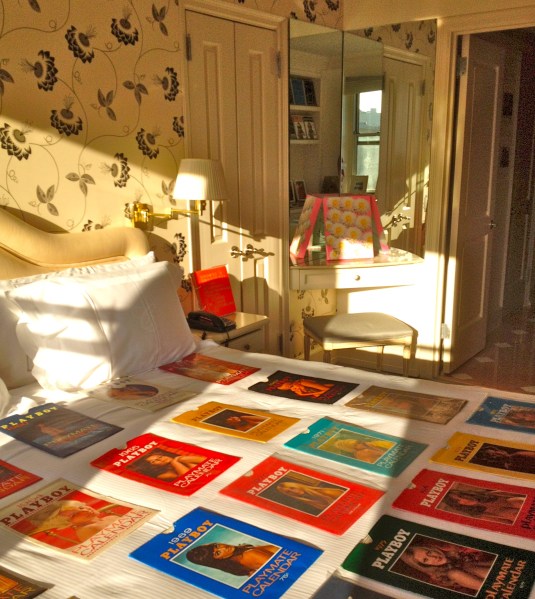 The response to the anti-fair, Mr. Levine said, has been overwhelming.
"We have done very well from a sales perspective, but even more gratifying than that is how much people seem to enjoy the events. There are no other businesses that I know of that mix rare books, ephemera and contemporary art quite the way that we do."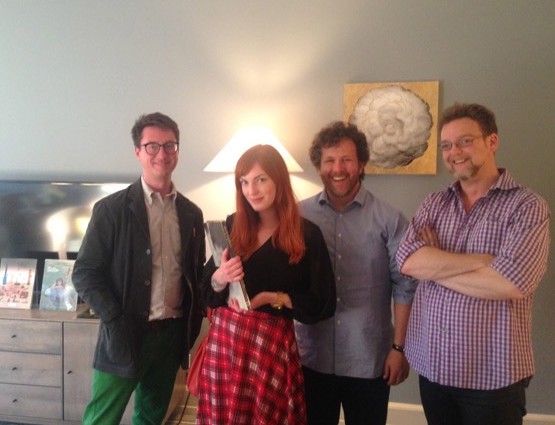 The fair is mostly an exclusive event for Mr. Harper's client lists, but he does advertise publicly on social media sites like Twitter and Instagram. Anyone with a spirit of inquiry is welcome, just ask for Harper's Books at hotel reception. There will be future popups too. Mr. Levine is ready to travel wherever the spirit moves him and is even considering taking the show to London and Hong Kong.