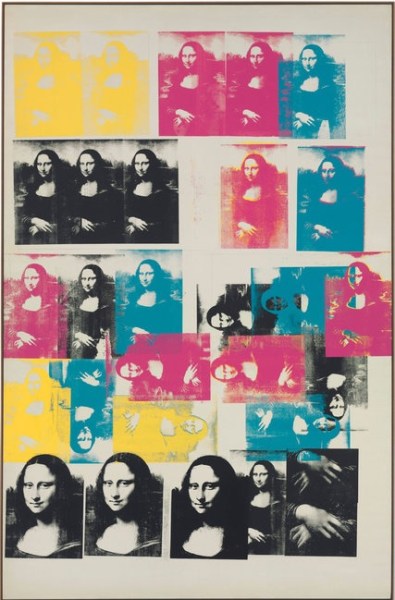 In a sale that reset the benchmark prices for what collectors are willing to pay for notable artworks, Christie's raised $658.5 million at its spring sale of postwar and contemporary art. Added to totals reached Monday night, the auction house has raised a stunning $1.3 billion so far this week with another major sale slated for this evening.
Buyers have largely chosen to remain anonymous, but people close to the matter say much of the bidding at the highest ends has been driven by Asian collectors.
And while all the attention is focused on the prices, it is the volume it's really stunning. Given that business was active at the opening of the Frieze New York art fair, yesterday,it is fair to say that more money was spent in the city on art this week than in the whole year of 1990.
The week put a cherry on top of what's been a virtually uninterrupted and unprecedented explosion of prices on the last 27 years, dating from what was then called the great art boom of the late 1980's. The easy tradeability of some artists' works as global currency, along with the (often untrue) belief that artworks at the spring auctions will never be available again, are fueling a 'black Friday' atmosphere and urgency.
Last evening, 8 artist's records were set, including those for Robert Rauschenberg, whose Johanson's Painting sold for $18.6 million. Only one of the top 10 artists featured is still alive: Robert Ryman's 1980 Bridge sold for $20.5 million. Andy Warhol's wall-eating Colored Mona Lisa, a 10-foot-tall silkscreen covered with neon-hued images of the famous Renaissance woman,, sold for $56 million, apparently to Larry Gagosian. Lucian Freud's detailed 1994 portrait of a naked, overweight municipal worker, Benefits Supervisor Resting, sold for $56.2 million.
A dark, moody Mark Rothko from 1958 brought the top price of the evening at $81.9 million.