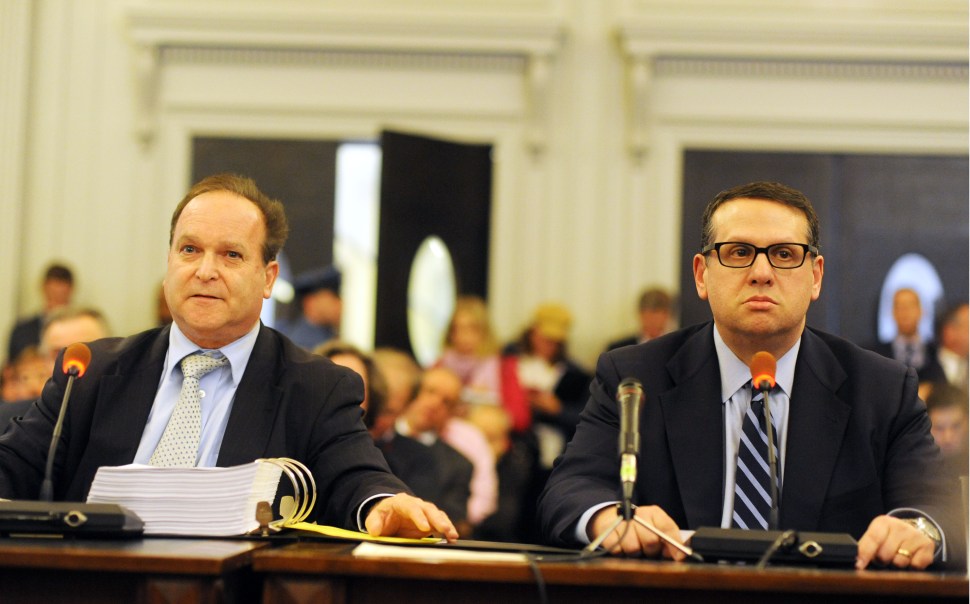 NEWARK – In what represents the first act in the prosecution of the so-called Bridgegate scandal, former Port Authority official David Wildstein is expected to plead guilty in federal court later today, according to a report that first appeared in Bloomberg News.
When Wildstein's lawyer Alan Zegas last year said "evidence exists" that Governor Chris Christie knew of a scheme to close traffic on the George Washington Bridge, he set in motion the inevitable and bizarrely New Jersey collision and headline pileup of a superstar Republican governor and seeming master of political moves, and the former basement blogger with the encyclopaedic knowledge of Jersey politics and a chess master's love of the political game. Somewhere it went wrong for the two would-be same-party allies with roots going back to Livingston High School; somewhere on that bridge between the dark world of the ultimate backroom operative in horn-rimmed glasses otherwise known as Wally Edge and the spotlight-loving national-sized governor.
Here's a closer look at Wildstein and those other players allegedly immersed in either the George Washington Bridge scandal, a cover up, or some facet of alleged malfeasance dredged in one of several reportedly ongoing federal probes…
[Profiles]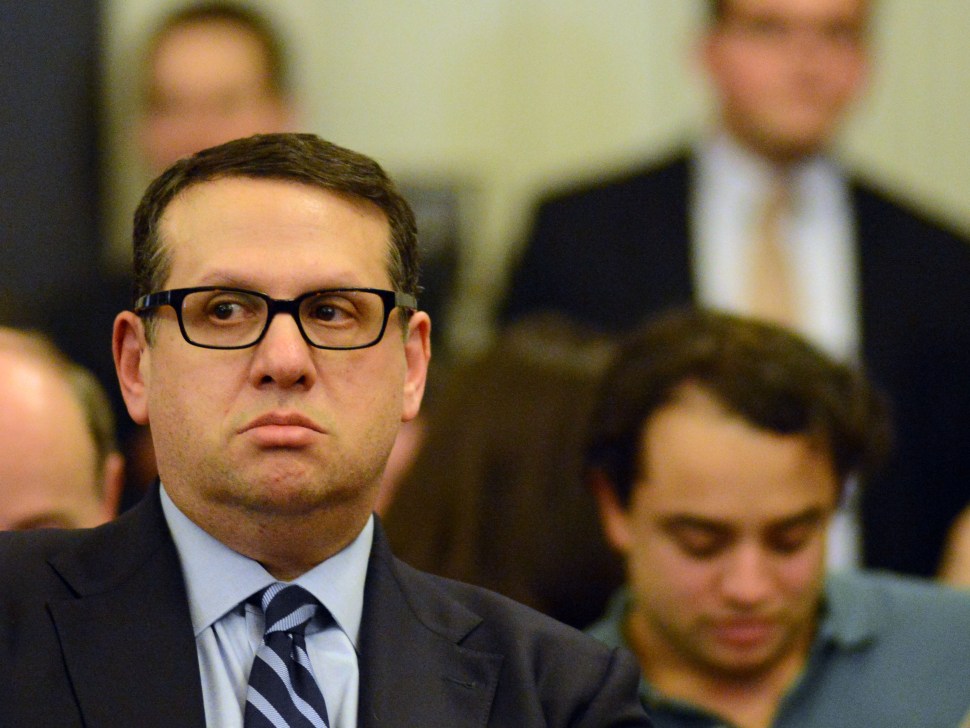 ---

Somewhere on that bridge between the dark world of the ultimate backroom operative in horn-rimmed glasses otherwise known as Wally Edge and the spotlight-loving national-sized governor.

---
1. DAVID WILDSTEIN
STATUS: in court today
How he got to the dance
The former editor of this website started his career as the wunderkind mayor of Livingston in his 20s, building his statewide political contacts in the Republican Party as a backer of the late U.S. Rep. Bob Franks. Wildstein started PoliticsNJ around the time Franks ran for U.S. Senate against uber millionaire Jon Corzine in 2000. Over that period of time, his friendship deepened with the fast ascending Bill Baroni of Hamilton, another former Franks acolyte. When Baroni went to the Port Authority, his friend Wildstein went with him.
How he allegedly cracked up
The initial stories late 2013 surrounding Bridgegate fingered Wildstein as the one giving the lane closure order from his perch atop the George Washington Bridge, presumably as political retribution, or so thought Fort Lee Mayor Mark Sokolich. The later revelation of an email from Christie Deputy Director Bridget Kelly, however, the infamous "Time for some traffic problems in Fort Lee" transmission, widened the probe of players to include those closer to the governor than Wildstein.
His significance
Given his superb attention to detail, institutional knowledge and wide source network, in addition to Christie's later-debunked assertion that he barely knew or hadn't recently seen Wildstein, the former Port Authority operative emerged early as the figure implicated in Bridgegate most likely to reveal information harmful to either Port Authority Chairman David Samson and/or Christie or the superstructure of power controlled by Christie. Whatever his role was in Conegate, Wildstein's backroom presence suggested a more compelling story about business in the Christie Administration than anything yet revealed. His guilty plea today hinted at what most insiders anticipated all along: cooperation with the feds.
2. DAVID SAMSON
STATUS: Undecided
How he got to the dance
"The General," as he's called, most avidly by Baroni in Bridgegate emails, the former state AG turned powerhouse law firm co anchor turned chairman of the Port Authority had the deepest insider reservoir of power of all those GWB-sullied port players. On both sides of the political spectrum, Samson emerged atop the 2009 totem pole of Christie's transition team members in a sign that the governor would not be shunning those longest-standing insiders associated with opportunity in the state's highest places.
How he allegedly cracked up
Attorneys familiar with probes like the one undertaken by the U.S. Attorney's Office routinely talk about how an investigation can start in one place and end up in another and as this case dragged on last year, reports about business as usual at the Port appeared to most routinely nick top dog Samson. Soon, the bulk of the headlines didn't involve cones at the George Washington Bridge but the chairman's alleged influence over everything from development to United Airline flight patterns.
Significance
Prior to Bridgegate, "General" Samson was one of those people in New Jersey politics most effusively tagged with adjectives like "unimpeachable" and "impeccable." Today, win or lose, he's routinely associated with an unseemly operation called – in a narrow sense – the Port Authority of New York and New Jersey – or, in a more generalized sense, just one of the most emblematic faces of New Jersey politics.
3. BRIDGET KELLY
STATUS: Undecided
How she got to the dance
Before joining Christie's inner circle as his Deputy Chief of Staff — and becoming one of the key actors in the Bridgegate scandal — Kelly was a low-profile Republican staffer from Ramsey. She spent seven years working under state Senator David Russo (R-40), first as a legislative aide and later as his chief of staff. In 2010, she became Christie's Director of Legislative Relations; in April 2013, the Republican appointed her to be his Deputy Chief of Staff. Those who worked have said Kelly maintained a similarly low-key presence throughout her time in the front office, but it was here that her the seeds that led to her apparent involvement in the lane closings on the fall day were likely sown.
How she allegedly cracked up
In news reports and in testimony given by other members of Christie's inner circle, two portraits of Kelly have emerged that serve to support or discredit the claim, given by Christie himself, that Kelly acted alone in ordering the lane closings. One paints the now 42-year-old mother of four as a nervous and "emotional" individual who was weepy at times while Christie staffers investigated the closures, someone given to bouts of paranoia and insecurity and generally "overwhelmed" by life. The other paints Kelly as pleasant and talented, someone unlikely to play the role of political "pit bull" and act out on her own accord. It's the former portrait that has been deployed to explain why Kelly, on August 13, 2013, might have sent David Wildstein the now-infamous "Time for some traffic problems" email, which many point to as basically the nexus of the whole scandal. That email, along with other suspect ones, was later uncovered by the legislature's joint committee tasked with investigating the lane closures. Christie promptly fired Kelly, calling her actions "stupid" and "deceitful." She remains unemployed to this day.
Significance
For many political observers, Kelly clearly represents the closest link between Christie and Bridgegate itself. The central question many observers have asked in its wake, including Democrats particularly skeptical of the governor's role, is this: Did the order to close the lanes originate with Kelly, or did the command come from higher up? And if so, how far up? Despite prolonged investigation, however, a concrete answer to that question has yet to be found.
4. BILL BARONI
STATUS: Undecided
How he got to the dance
One of the first political casualties of the scandal, Baroni's career owes much of its success to the late Congressman Bob Franks (R-7), under whom he served as chief council during the Republican's 2000 U.S. Senate race. Baroni served in the general Assembly from 2004 to 2008, jumping from there up into into the Senate and serving from 2008 until his appointment as deputy executive director of the PA, in 2010.  But it was through Franks that Baroni was first introduced and fostered deep relationships with Wildstein and Stepien and thus laid the foundation for his part in Bridgegate. Baroni and Wildstein, along with former Christie Chief of Staff Mike DuHaime, both worked together on Franks' senate campaign, and Wildstein has called Baroni one of his best friends. Stepien was also a Franks protege, and one of his first official introductions to state politics was, of course, through Baroni: he served as the former Assemblyman's campaign manager in his unlikely 2003 bid in LD14, a job that helped launch Stepien's career. Through Franks, all three adopted the kind of fierce party loyalism that both allowed them to quickly climb the political ladder — but also, maybe, led them to their ultimate demise.
How he allegedly cracked up
At a November 2013 hearing of the Assembly Transportation Committee, which begun its own investigation into the closure shortly after they happened, Baroni testified on behalf of the bi-state agency that the incident was actually a traffic study ordered by Wildstein. Only the testimony apparently wasn't convincing enough: committee chairman and Assemblyman John Wisniewski concluded the study a best "clumsy and ham-handed" and, at worst, "political mischief by a political appointee." What was viewed as an attempt to kill public attention to the closures in the weeks after they occurred ultimately put Baroni square in the middle of the scandal, and Christie announced Baroni's resignation, along with Wildstein's, shortly thereafter.
Significance
A true Republican loyalist with demonstrated commitment to Christie — Baroni was one of the first to endorse the former U.S. Attorney for governor — and routinely talked about as a rising star and possible future candidate for U.S. Senate or governor, Baroni's involvement shows just how destructive the scandal became.
5. BILL STEPIEN
STATUS: Undecided
How he got to the dance
A bulldog CM coveted by any campaign operation, Stepien – a former Rutgers hockey player – had a reputation as a no-nonsense operative who could quickly dive into the weeds anywhere in the state if it meant looking out for Christie's political and governmental interests. Like Wildstein, Baroni and others, Stepien went back to the Franks days and reached the apex of his political operative's existence just prior to Bridgegate when Christie tapped him to chair the state party. The appointment unraveled after the GWB mess.
How he allegedly cracked up
Insiders routinely placed high value on the detail-obsessed Stepien. Given his closeness to both Bridget Kelly and the governor, and his job as campaign manager, some believed it was hard for him not to have played a role somehow in the transmission of information. His crass assessment of people in emails, including his calling Fort Lee Mayor Sokolich "an idiot" (hardly the equivalent of some of his boss' public dress downs of those questioning him or a departure from those characterizations made by former Christie Spokesman Mike Drewniak or Wildstein) caused Christie to publicly get rid of him.
Significance
A loyal and competent soldier, Stepien's resurfacing in consulting groups with Republican ties to New Jersey indicated that while he might have been difficult to maintain in the public eye, he never went off the Christie reservation.
6. PHIL KWON
STATUS: Undecided
How he got to the dance
Like so many other Christie loyalists, Kwon cut his teeth at the U.S. Attorney's Office, most notably in the role of courtroom inquisitor in the corruption trial of former Newark Mayor Sharpe James. A Korean American, he emerged in 2012 as Christie's nominee for the state Supreme Court as the governor looked to replace a departing minority justice with another justice.
How he allegedly cracked up
Kwon ended up at the Port Authority after his Supreme Court nomination ran aground when reports became public that a business owned by Kwon's mother paid $160,000 to settle a civil complaint over more than $2 million deposited into a bank account in increments of slightly less than $10,000. Deprived of judge's robes, Kwon prepped Bill Baroni for the deputy director's discredited 2013 appearance before the NJ Assembly Transportation Committee.
His significance
Removed from consideration for the Supreme Court, Kwon's resurfacing at the Port Authority as deputy general counsel revealed the administration's pattern of using the Port Authority as a dumping ground for loyalists otherwise stymied in their professional ambitions. At least one source said his presence in the discussion is where his role in the case ends, suggesting a strong absence of evidence that Kwon did anything wrong.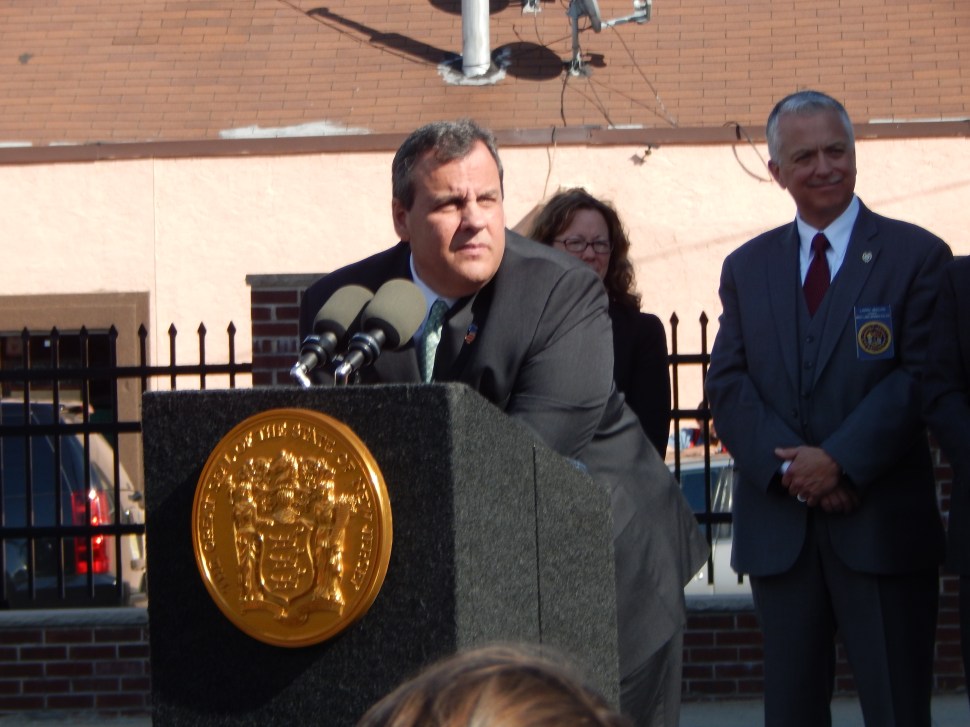 7. CHRIS CHRISTIE
STATUS: Undecided
How he got to the dance
He's the governor.
How he allegedly cracked up
After the initial reports about "Time for some traffic problems in Fort Lee," the press turned its attention to the role the governor might have played in the mysterious closing of traffic lanes leading to the George Washington Bridge that put public safety at risk.
Significance
The scandal unleashed a Pandora's Box of hard luck headlines for the governor, who since his stunning 2013 reelection victory has not been able to fully recover his first-term mojo and staggers amid low statewide favorable ratings even as he gears up for a 2016 prez run.
[Essays]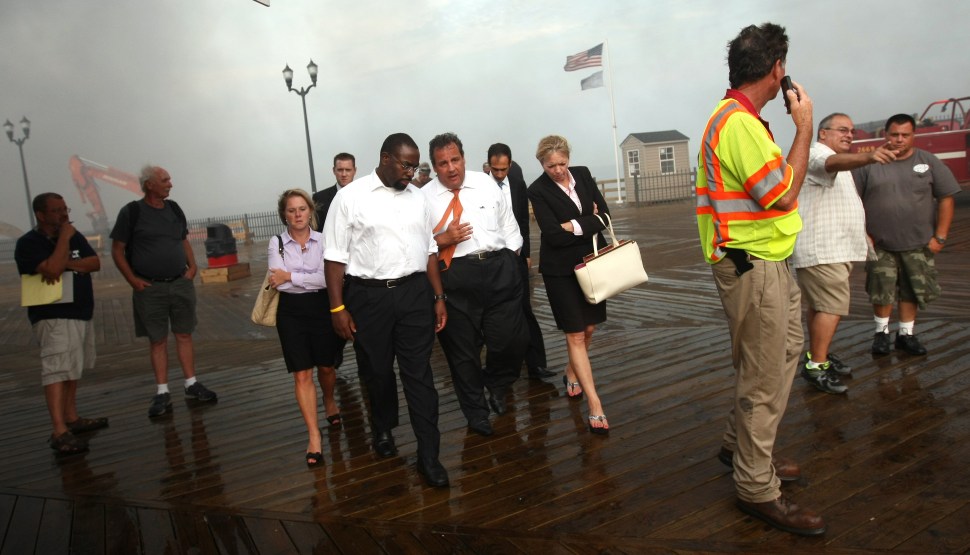 ---

There are other challenges, too, that could still ring the death knell for Christie's future political ambitions.

---
8. CHRISTIE'S NEXT CHALLENGE(S)
More than a year after the scandal landed with a thud in Trenton, the federal investigation into the closing of commuter lanes outside the George Washington Bridge has finally come to a head. A close member of Gov. Chris Christie's inner circle, a man who he appointed to be his eyes and ears at one of the most bureaucratic agencies in the country, has been indicted.
And as PolitickerNJ has previously explored, for Gov. Chris Christie — as well as for his burgeoning presidential bid — that might be a good thing.
Over the past weeks and months, Christie's reputation has nearly collapsed under the weight of the scandal. He's faced scrutiny from the media and colleagues on both side of the aisle over his involvement in the lane closings, which he's chalked up to the actions of a few rogue staffers. He's seen his standing within his own party drop from celebrity status to struggling outlier. All throughout, he's maintain it was underlings — not him, obviously — that were responsible.
According to some politicos, then, today is Christie exoneration day.
Or maybe not. Christie might be back on terra firma in terms of Bridgegate, but when it comes to the big picture surrounding his future presidential prospects, there are hurdles still ahead. As Christie lays the beginnings of a campaign, he's seen his poll numbers, both here and nation-wide, plummet. New Jersey is facing some serious economic issues at the moment, issues that Christie's critics say are rooted in his chronic absence. And there are other challenges, too, some maybe more insurmountable than others, that could yet ring the death knell for Christie's future political ambitions.
Here are just a few.
A. Job (Dis)approval
The latest numbers say it all. Nationally, Christie is struggling to remain relevant in a crowded field of GOP primary challengers: a CNN poll earlier this month placed him seventh among a set of 15 potential candidates, with Rand Paul, Marco Rubio, Scott Walker and Jeb Bush all leading. At home, it's worse: Christie's job approval rating sunk to record-lows with the release of a Quinnipiac University poll last week that found 56 percent of voters disapprove of the incumbent's work here. That's compared with just 38 percent of residents who approve of it, and reflects an 8-point jump from the 48 percent approval rating he received back in January.
B. Economic Woes
Sluggish job growth. Record-high property taxes. A beleaguered Atlantic City, a broken pension and benefit system, an empty Transportation Trust Fund. Add to that growing divisions among lawmakers in Trenton as to how to address the issues, and Christie's got one major economic headache. It's not just that he'll have troubling dealing with them here, where he's vowed to play out his last two years in office — it also pretty much eliminates the possibility of Christie touting New Jersey as an economic success story on the campaign trail. Senate President Steve Sweeney (D-3) put it this way: "I think his chance would be a hell of a lot better if he had a story to tell."
C. The Pension System
This one is worth highlighting. With his historic reform of the system in 2011, Christie had hoped to champion the issue of pension and benefits as proof positive in his presidential endeavors that he's a leader willing to make the hard choices: he took on public labor unions, twisted a few arms and got Democrats to sign on to an overhaul few would have normally agreed to. But as he tries to replicate his successes of those 2011 reforms this time around, he's run into some significant roadblocks: nobody across the aisle for instance, Democrat or union-affiliated, seems to be willing to to work with him. And depending on the outcome of this month's court case, he may have no choice in the matter.
D. Breaking Ranks
Christie swears his relationship with the legislature — and specifically with Republicans, who've have up till now shown an almost dogged loyalty to the governor — has not weakened or wavered. But there is growing evidence that this simply isn't true. Particularly when it comes to the state GOP, Christie seems to have been losing influence, in large part due to decisions he's made for his presidential ambitions. Growing indifference to the incumbent has been evident in Trenton for a while now (see state Senator Mike Doherty's comments here), but arguably peaked last week with the defection of longtime friend and close Christie ally Joe Kyrillos (R-13) to the campaign of one of the Republicans staunches competitors: former Florida Senator Jeb Bush.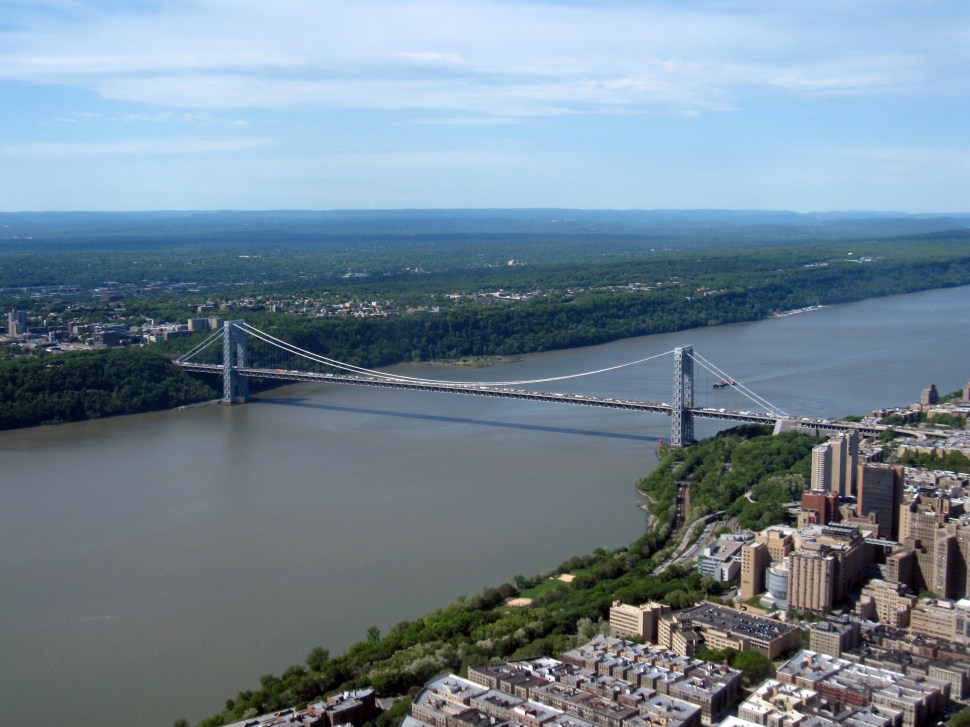 9. IN FORT LEE, BRIDGEGATE EPICENTER, COMING COURT APPEARANCE STIRS INTROSPECTION
FORT LEE – As the legal consequences of the events surrounding the September 2013 access lane closures at the George Washington Bridge, also known as the Bridgegate scandal, began to roll in Friday with the anticipated court appearance of former Port official David WIldstein, one woman sitting yards away from the bridge's western terminus in Fort Lee spoke bluntly about what she hopes the political consequences will be.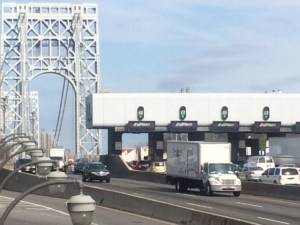 "I think that when you're the boss, you're responsible," said Roberta Annunziata, a retired high school teacher who lives in Teaneck, at the Plaza Diner on Lemoine Avenue in Fort Lee. "On the very slim chance that Governor Chris Christie was not in some way directly connected to this, he should still take responsibility. If he was a mensch, he would."
The alleged involvement of senior Christie administration and Port Authority of New York and New Jersey staff in the lane closures have led to accusations of political retribution against Democratic Fort Lee Mayor Mark Sokolich, who did not endorse Christie in the 2013 gubernatorial race. Christie has denied that any retaliation took place.
One of the people reportedly under serious legal scrutiny is former Christie administration deputy chief of staff Bridget Kelly, who infamously wrote the words "Time for some traffic problems in Fort Lee" in an August 2013 email to David Wildstein, then a Christie appointee at the Port Authority and the former editor of this website, allegedly spurring the three-day traffic boondoggle weeks later.
---

"Please. Blame a woman. She took the fall. I hope she flips on him, and I really hope that this the end of him."

---
Picking at her salad at the Plaza Diner, Annunziata expressed her ire at Christie for firing Kelly in January 2014.
"Please. Blame a woman. She took the fall," Annunziata said. "I hope she flips on him, and I really hope that this the end of him. What would we do with a President like that?"
Christie has continued to actively explore a run for the 2016 Republican presidential nomination, visiting the key primary state of New Hampshire last month. Christie admitted during a television interview while he was in New Hampshire that Bridgegate hurt his presidential prospects. Reports that several key New Jersey Republicans are organizing a fundraiser in the Garden State in June for potential GOP presidential primary rival Jeb Bush on the governor's home turf also does not augur well for Christie's hopes.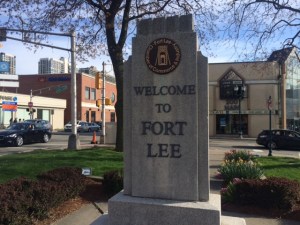 The clouds of smoke inside The Cigar Room on Main Street in Fort Lee might not be those inside the proverbial smoke-filled back rooms where many New Jersey political deals get made. But through the haze, some of the people present thought they could still see Christie's political future clearly.
"The people involved are going to do anything they can to protect themselves, but I do believe it's not going to bode well for our governor. This can't help," said Steve Goldenberg, 58, a mortgage banker who lives in Elmwood Park. "Governor Christie is both an opinionated and capable guy, but I think he steps on his feet. Sometimes, you've got to step back. He's the general, and he's responsible for his platoons. I think for President, he's shot."
Robert Sisti, who remembered taking close to two hours to drive to his job at The Cigar Room from his Englewood home during the traffic slowdown, wondered if Bridgegate signals that the whole political system in New Jersey is shot.
"All politicians are crooks. They don't get into it to get a $100,000-per-year job. They die millionaires," said Sisti, 52. "People have a right to know what happened if they deliberately tied up all of the streets. But people have short-term memories. Nothing is going to change."
But inside the Pho 32 and Shabu Shabu restaurant on Lemoine Avenue, Won-Tae Cho, a Korean-born Presbyterian minister, had a different take.
"I told my congregation in a sermon I gave about what happened here in Fort Lee that it's important to have good intentions for what you do," Cho said. "Christie wants the citizens to forget the past. But we can remember. We have to if we want to build up a better community and a better country."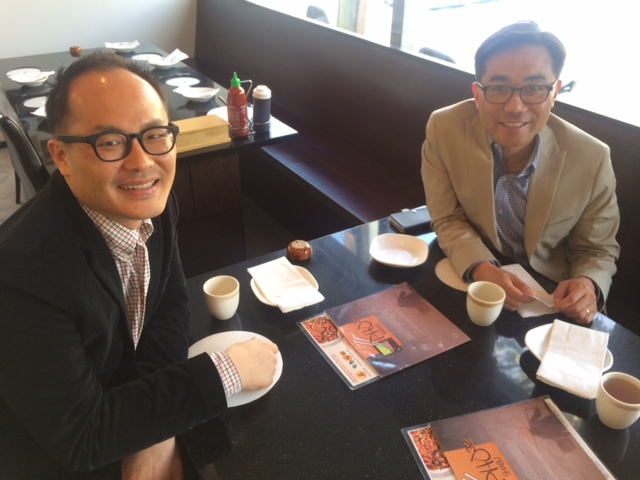 ---

"Christie wants the citizens to forget the past. But we can remember."

---
10. DIVING INTO THE WRECK
Swamp Thing: the Port and its Bad News Cousins
Everyone's favorite public punching bag, the Port Authority of New York and New Jersey is just one of a myriad of authorities and commissions that people say are up to no good.
As lawmakers target the most infamous in the group, others wonder why they can't broaden the scope of reform efforts to include all the state's authorities and commissions and change the public perception that only one of them is in a shameful condition.
Others highlighted for bad behavior include…
A. The Delaware River Port Authority
A 2012 Comptroller's Report put it very succinctly. "DRPA's focus on ensuring that its Pennsylvania – based and New Jersey-based vendors received equal funding was detrimental to DRPA's core mission of efficiently operating four bridges and a train line across the Delaware River."
B. The Passaic Valley Sewerage Authority
Overhauled by Gov. Christie in 2011 in what in retrospect looks like a grand moralizing distraction from the entrenching mess of the Port Authority, the PVSA persists as a political patronage pit.
C. Burlington County Bridge Commission
Just as the PVSA had its momentary exposure to sunlight four years ago, the BurlCo Bridge Commish had its own embarrassing period in the early years of the millennium. But it bears another look see.
D. Middlesex County Improvement Authority
A 2012 Comptroller's Report revealed that the four top officials at the MCIA received more than $100,000 in annual management incentives. The report further found that MCIA Executive Director and retiring Mayor of Monroe Township Richard Pucci, whose base salary is $185,384, received a total compensation of $249,366 in 2010, including a $55,617 incentive bonus, a $4,800 car allowance and a $3,565 in unused sick pay.
11. PAUL FISHMAN READY FOR HIS CLOSEUP, or CHRIS CHRISTIE and PAUL FISHMAN
Two more different characters have never occupied the same office
Never did two people appear more different on the job than former U.S. Attorney (now Governor) Chris Christie and his successor Paul Fishman. At a bank of microphones, Christie looked like a working class hero auditioning for an NFL coaching gig. Fishman resembles a law professor at any of America's leafiest universities. The diminutive Fishman seldom presides over a high profile event, while Christie in the same office used the bully pulpit to grab the limelight away from then-Gov. Jon Corzine on his way to a 2009 gubernatorial challenge. Who could ever forget his indictment of any number of Democratic politicians delivered at high octane registers while the state's chief executive responded in glum and gloomy acquiescence?
But now finally it's Fishman – without flashy headlines and unaccompanied by a narrative of his own quest for Drumthwacket – in the position of dissecting inquisitor with the biggest quarry of his career in the offing and the irony that it is, after all, his predecessor with the most to lose in this case that impacts the administration of the sitting governor.
From the start of his career in the U.S. Attorney's Office, Christie – a former Morris Country Freeholder bounced after one term in office – ravenously craved attention. His press conferences early in his tenure took on the feel of highly staged events wherein he personally starred as chastising moralist standing up for an abused electorate. Armed with a first-rate academic record and degrees from Princeton and Harvard, Fishman, by contrast, had a very unassuming, academic and lawyerly style. He looked almost uncomfortable in the public eye.
---

But now finally it's Fishman – without flashy headlines and unaccompanied by a narrative of his own quest for Drumthwacket – in the position of dissecting inquisitor.

---
When assessing his record alongside that of his flamboyant predecessor, insiders routinely complained about Fishman's dearth of high-profile political kill shots. But he did have several. Christie's big ones included Middlesex Democratic Chairman John Lynch, Newark Mayor Sharpe James, Essex County Executive Jim Treffinger and state Senators Joe Coniglio and Wayne Bryant. Fishman, for his part, took down Trenton Mayor Tony Mack and Hamilton Mayor John Bencivengo, hardly the wall mount caliber of Christie's biggest political takedowns.
The aftermath of Bridgegate caused the expectation of the political elite that Fishman finally notch that substantive big time prosecutorial win which had seemingly eluded him since 2009.
Sources tried to put a human face on Fishman.
In the legal community, they talked about former Port Authority Deputy Director Bill Baroni's unlucky decision to make a target out of the late U.S. Frank Lautenberg (D-NJ) when he went to Washington, D.C. to testify before Lautenberg's subcommittee on the subject of a proposed toll increase. Fishman was Lautenberg's pick for U.S. Attorney.
But nothing personal penetrated the sense of Fishman's low if no-spotlight and meticulous lawyerly style and with it the perception that revenge or emotion couldn't be a factor. More than a year after he first confirmed his office's examination of those events and personalities encompassing Bridgegate, Fishman remains a largely unexamined public figure.
Now is his defining time.
For all his inability to chew up scenery, one person has always kept watch over even his most seemingly innocuous movements. When a politician recently found himself serendipitously seated next to the U.S. Attorney at a grand public event, he later found himself questioned by the governor, who attended the same occasion.
What had Fishman said, Christie wanted to know.
The answer typically described Fishman's fashion of giving little away. "Nothing." Just as when another source saw Fishman jogging in his hometown of Montclair and asked him what was going on with the Bridgegate investigation. Fishman smiled, waved, and jogged in the opposite direction.
12. PLUNGE INTO THE PAST WITH PNJ'S PREVIOUS COVERAGE OF THE SCANDAL
For Christie, indictments in Bridgegate investigation could mean vindication

Degnan doubtful Bridgegate was caused by traffic study
Bridgegate indictments might come, but will N.J. politics change?
'No question' Bridgegate hurt his presidential prospects, Christie says
Baroni testimony subpoenaed by federal prosecutors in Bridgegate investigation
Christie pollster Geller says 'people are over the Bridgegate scandal' 
Schar Report: Committee cannot conclude what Christie knew about GWB lane closures
GOP Committee members release their own Bridgegate report 
Weinberg on Christie call to "wrap up" state Bridgegate investigative committee: "We have no plans to disband"
Accusations of hypocrisy muddle latest Bridgegate hearing
Just How Close Was Chris Christie to David Wildstein?
Select Committee on Investigation: Egea deleted text to Christie on Foye, Baroni hearing 
Sources: Bergen politico Kelly landed in administration because of trust of Stepien
 A different side of Bridget Kelly, 'someone that I thought very highly of' 
Bill Stepien out as RGA consultant, NJGOP state chairman 
Stepien invoked 5th Amendment, but Christie campaign says it will comply with subpoenas
Christie's chief of staff: I don't know why the bridge lanes were closed
Baroni, Wildstein turn over subpoenaed documents to Wisniewski
Big Boy at the Brink: Chris Christie and the discipline of fear