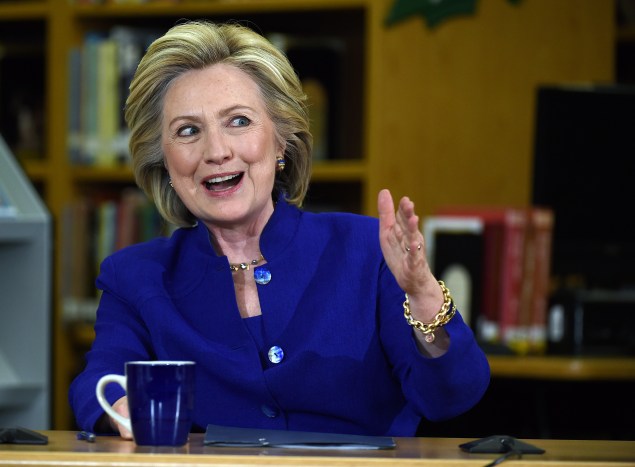 The Brooklynite mayor may not be ready for Hillary, but the Brooklyn Democratic machine sure is.
In a sudden decision last night, the Brooklyn Democratic Party's executive committee voted unanimously to endorse Hillary Clinton for president. There was only one abstention.
The motion to take the vote was made by Lew Fidler, a Democratic district leader and former city councilman.
"Proud to say it was my motion," Mr. Fidler said in an email. "I think that makes us the first county in!"
Indeed, no other county organization in the city has formerly endorsed Ms. Clinton. The vote to back the former New York senator and secretary of state was not initially planned, according to one attendee. The Democrats had gathered at the United Progressive Democratic Club, the home club of Assemblyman William Colton, in Bath Beach to discuss other matters.
But Mr. Fidler's sudden motion was received warmly. Ms. Clinton, whose campaign headquarters are in Downtown Brooklyn, is the unquestioned front-runner for the Democratic nomination. She is expected to carry heavily Democratic New York State.
The Kings County Democrats don't have the clout it did decades ago, though it remains one of the largest organizations–in terms of the number of registered Democrats it presides over–in America.
Still, the Democrats are spurning one of their own. Ms. Clinton's only primary challenge so far is from Vermont Sen. Bernie Sanders, a native Brooklynite. Mr. Sanders grew up in Brooklyn and attended James Madison High School, the alma mater of Hillary backer Sen. Charles Schumer.
After college, he moved to Vermont to begin his political career elsewhere.