Health nuts rejoice! Panera Bread today announced plans to purge its food of all artificial preservatives, colorings, sweeteners and flavors by 2016.
Along with the announcement, the national chain publicly released a "No-No List" (we know—cringe), a list of all the ingredients it plans to eradicate from its restaurants by 2016. While some ingredients have already been removed, others—the ones labelled in lighter orange—have not yet been eliminated, and are still currently used in Panera's food.
So what nasty stuff is still lingering in Panera's sandwiches, salads and other menu items? We've catalogued some of the worst offenders here. Or, for those who love consuming potentially-cancer-causing chemicals, here's a list of items to enjoy at Panera before they're gone.
Titanium Dioxide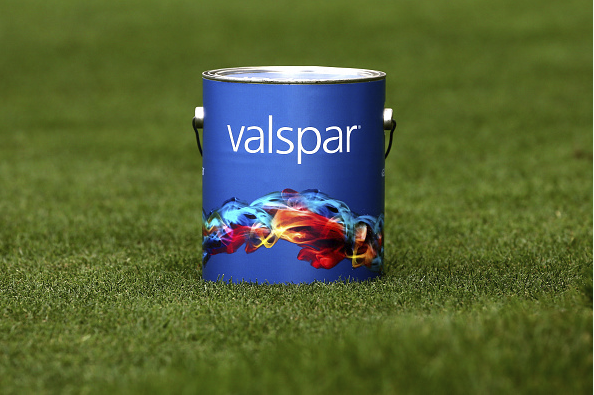 What it is: The oxide form of the element titanium, titanium dioxide is frequently used as a white pigment in things like paint, sunscreen and food coloring. At Panera, it's found in mozzarella cheese.
Why it's gross: In dry powder form, titanium dioxide has been classified as "possibly carcinogenic to humans," according to Cancer.org. Studies conducted on rats "showed that high concentrations of pigment-grade (powdered) and ultrafine titanium dioxide dust caused respiratory tract cancer in rats exposed by inhalation and intratracheal instillation," according to Canada's Centre for Occupational Health and Safety.
"The series of biological events or steps that produce the rat lung cancers (e.g. particle deposition, impaired lung clearance, cell injury, fibrosis, mutations and ultimately cancer)," it continued, "have also been seen in people working in dusty environments."
Butylated Hydroxyanisole (BHA)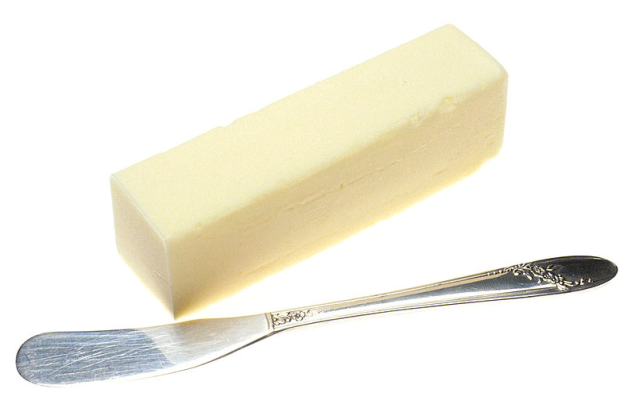 What it is: BHA is an antioxidant used as a preservative in a number of foods—like butter, cereal and baked goods—and also non-food items like rubber.
Why it's gross: Though the FDA generally recognizes BHA as safe, studies on rats have shown that BHA causes cancer in the animals' stomachs. The results led researchers to classify BHA as having "sufficient evidence of carcinogenicity."
Ethoxyquin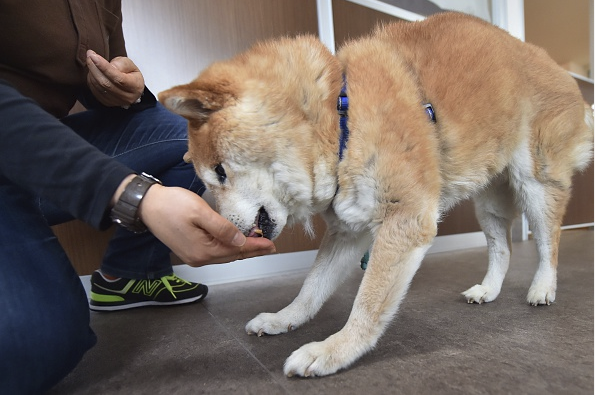 What it is: Developed in the 1950s by Monsanto, ethoxyquin has been used as a rubber stabilizer, and as a pesticide to prevent the discoloration that occurs in pears when they've been stored beyond their post-harvest life. Today, it's approved by the FDA as a preservative in pet food and as a means of preserving color in chili powder, paprika and ground chili.
Why it's gross: When used in pet food, ethoxyquin has been accused of causing health problems like "allergic reactions, skin problems, major organ failure, behavior problems, and cancer," according to the FDA. While the FDA found "paucity of available scientific data to support these contentions," the agency still imposed a limit on how much ethoxyquin companies could use in their animal feed.
"Most pet foods that contained ethoxyquin never exceeded the lower amount, even before this recommended change," the FDA reported. Still, ethoxyquin is banned in heaps of other countries, including the European Union, Australia and New Zealand.
Benzoic Acid
What it is: Benzoic acid is used as a preservative because it inhibits the growth of mold, yeast and bacteria. It's commonly found in foods like pickles, sauces and dressings.
Why it's gross: Though it's approved for consumption in small doses, it's known to cause stomach problems, diarrhea, asthma, skin rashes and eye irritation. And according to Iowa State University, "Intermittent breathing of dust over a 4-week period produced interstitial fibrosis in the lungs of rats." Fun!
High-Fructose Corn Syrup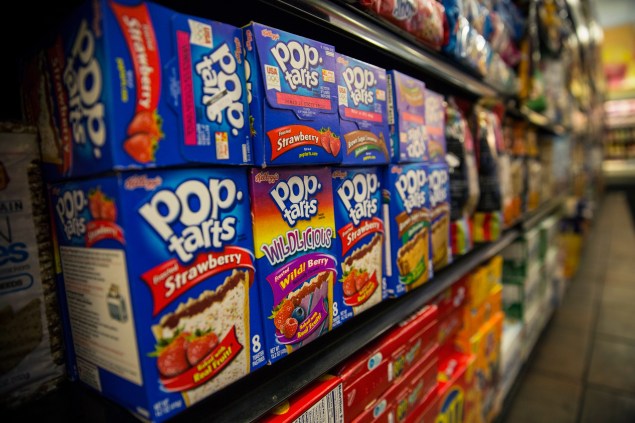 What it is: We've all heard about this one. Developed in the 1970s, high-fructose corn syrup is liquid sweetener used as an alternative to sugar. It's produced when corn syrup is treated with enzymes that convert its glucose to fructose. In the U.S., high-fructose corn syrup is found in lots of processed foods because it's cheaper to use than sugar.
Why it's gross: High-fructose corn syrup has been the target of plenty of criticism in recent years. When humans consume fructose on its own—as in, not combined with glucose—it can contribute to fat production in the liver. A fatty liver can lead to diabetes, as well as a host of other health complications.
Studies have also shown that high-fructose corn syrup contains mercury.