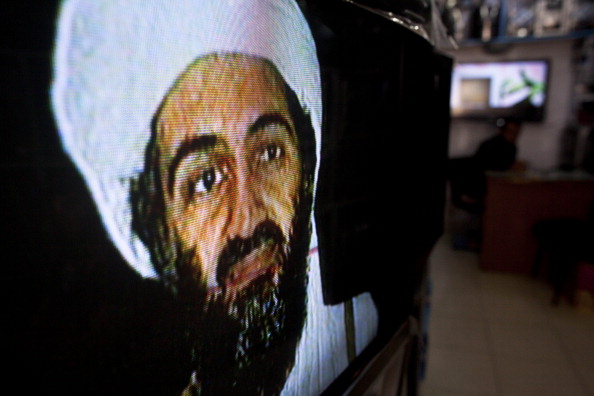 ISIS is one of the greatest threats to our world today—and we know little about it.
For instance, did you know that ISIS may now have a new leader?
According to a piece in the Guardian, which includes information that is still unconfirmed, a U.S. drone strike in March seriously injured Abu Bakr al Baghdadi, rendering him incapable of leading.
The Guardian quotes Iraqi intel sources saying that Abu Bakr al Baghdadi suffered a spinal injury and is accompanied by two doctors at all times. There have been some wacky reports, but most describe Baghdadi as incapacitated. Rumors exist that he is clinically dead. The Arab press is filled with reports.
---

Abu Ala al Afri is apparently in favor of mending fences with al Qaeda affiliates.

The new leader of ISIS is supposedly Abed a Rachman Mustapha, who goes by the name Abu Ala al Afri. It is common practice in Arab culture to confer a new name upon a man after the birth of his firstborn son. The father is given the name Abu which translates to mean "father of …"
Newsweek quotes Iraqi expert and government adviser Dr. Hisham Hashimi, who believes Abu Ala al Afri is the new ISIS leader. According to Newsweek, Dr. Hisham declared, "After Baghdadi's wounding, he [Afri] has begun to head up Daesh [arabic term for ISIS] with the help of officials responsible for other portfolios." The Iraqi government expert said al Afri will or has taken over for Baghdadi.
Not much is known about Abu Ala al Afri. He was Baghdadi's deputy. Before joining ISIS, he was very active in al Qaeda, where he was very close to Jordanian terrorist Abu Musab al-Zarqawi up until his demise at the hand of the West. Since joining ISIS, Abu Ala al Afri has been a commander.
One interesting detail we do know is that al Afri was a professor or teacher of physics. In that capacity, he is known as Haji Iman. He taught physics in a school in Tel Afar in the Ninveh region in Iraq. He has also written and published dozens of essays. Much of his writing is on the obligation of Jihad—the obligation to enter into holy war against infidels.
It has been reported that al Afri traveled to Afghanistan in 1988 to train with al Qaeda. During that period he earned the trust and respect of Osama bin Laden. In 2010, al Afri was nominated by bin Laden to be the emir of al Qaeda in Iraq.
People who know him report that al Afri is dynamic, interacts well with others, has operational experience and has very good contacts. It is reported that he is a charismatic preacher. But most importantly, Abu Ala al Afri supposedly excels in battle strategy. That is where he made his mark both in al Qaeda and in ISIS.
Baghdadi was not ready to step aside and appoint his number two to the position of leadership. In Islam there are very clear parameters describing how to replace a caliph. It took a serious injury for that decision to be made, and very likely, given the severity of the injury, the decision was made not by him, but for him. Since the mantel of leadership seemingly hangs from different shoulders, the West should prepare to see other changes within the ISIS network.
From the various sources we can glean about Abu Ala al Afri, he is apparently in favor of mending fences with al Qaeda affiliates in the region—especially with Al Nusra in Syria. Given his background and orientation, and from the ISIS perspective, that would make perfect sense. If it happens, it will make it much more difficult for the U.S. and the West to defeat the new and improved ISIS.
For the Western world, internal fighting between ISIS and al Qaeda has been a blessing. Their union will mean the end of any chance of success for independent resistance fighters in Syria—and it is the independent resistance fighters that the United States and other Western nations have been supporting in the hope of ousting Syrian dictator Bashar al-Assad. ISIS and al Qaeda are better trained and better equipped and far more numerous than the independent rebels. And most importantly, they are better commanded. In the end, the independents will be decimated.
If the reports are true, if Baghdadi is no longer leading ISIS and al Afri has assumed the position, this change in leadership spells very bad news for the West and for the region. The new leader of ISIS, Abu Ala al Afri, might turn out to be a more formidable leader and charismatic motivator that his predecessor.
Remember that old saying by Machiavelli about "the enemy you know…"  We do not know this man at all.