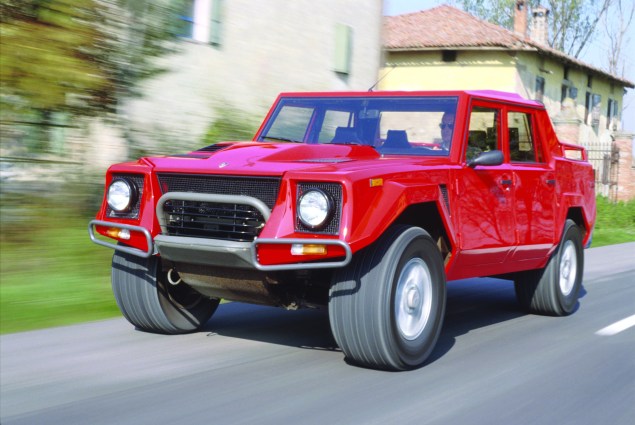 After years of persistent rumors, the signs are that Lamborghini will launch a new SUV in 2017. "It will be a very important model for the Lamborghini brand." Said Ian Fletcher, Principal Analyst with IHS Automotive. "It will broaden its (Lamborghini) product portfolio away from high end nice sports cars in to the growing luxury (and soon to be super luxury) SUV segment." 
Well, you can hardly blame the Lambo's. Let's do the numbers. According to John Rosevear, senior auto specialist at the Motley Fool, Porsche was just 1.7 percent of the VW Group's sales in 2013, but generated—on tiny volumes of just 87,800 cars worldwide—22 percent of VW's pre-tax profits. "And the biggest single driver of Porsche profits looks to be the Cayenne SUV," Mr. Rosevear said.
The Cayenne, costing $100,000 or more, is a spectacular success story for Porsche. The company, beloved by speed freaks for  its long-running two-seat 911 model and deluxe sporting history has enjoyed new success with the Cayenne as the company's bestseller. And the Macan compact crossover SUV, which went on sale in 2014, is doing very well, too—despite availability problems.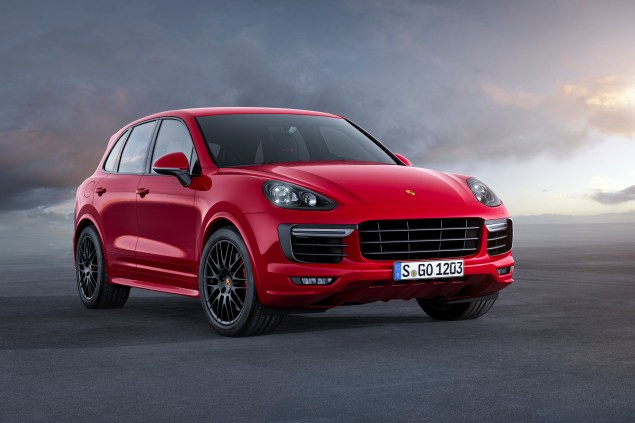 Porsche lovers who cried heresy at the idea of an SUV bearing the company's logo are clearly outnumbered by affluent buyers who love the idea—and have cargo-hauling needs. Necessity is, of course, the mother of invention and the proven market for such vehicles means demand does not look like it's slowing down any time soon.
If you think that other exclusive performance carmakers are looking at the Porsche numbers, you're right. Given low gas prices and clear public interest in very expensive luxury cars, it would be surprising if they weren't considering high-end SUVs. A new and lucrative segment—off-road-friendly AWD supercars—is being created right before our eyes. "We expect more volume as well as more competition in this segment," said Anil Goyal, vice president of automotive valuation and analytics at Black Book. "Rolls-Royce is also building an SUV."
The Rolls-Royce car is code-named Project Cullinan, and at a $400,000 estimated price, is projected to be on the market by 2018. "Cullinan is a go," said Rolls-Royce spokesman Gerry Spahn. "It's a few years off, and will be built on our all-new dedicated aluminum architecture for the entire Rolls-Royce line. We're using the Phantom as the engineering mule, so you can guess that it's going to be a taller, wide-bodied, relatively large vehicle." Expect a mid- to upper-range price, somewhere between $350,000 and $500,000.
Rolls has a history here, because before World War II many of its cars were bodied as wood-paneled "shooting brakes," a form of primitive SUV often used for hunting parties on big English country estates.
Bentley, no longer connected to Rolls, will "redefine the SUV category" with the $200,000-plus Bentayga, coming next year. In March, British rival Aston Martin showed a concept car, the electric (with wheel motors) DBX, that isn't quite a crossover but has a lot of the attributes of one, including all-wheel drive. "Capable of accommodating four adults in comfort, the DBX Concept also majors on day-to-day practicality," Aston said. "It offers generous luggage capacity by virtue of the fact that its rear trunk and forward load bay can both accept passengers' belongings."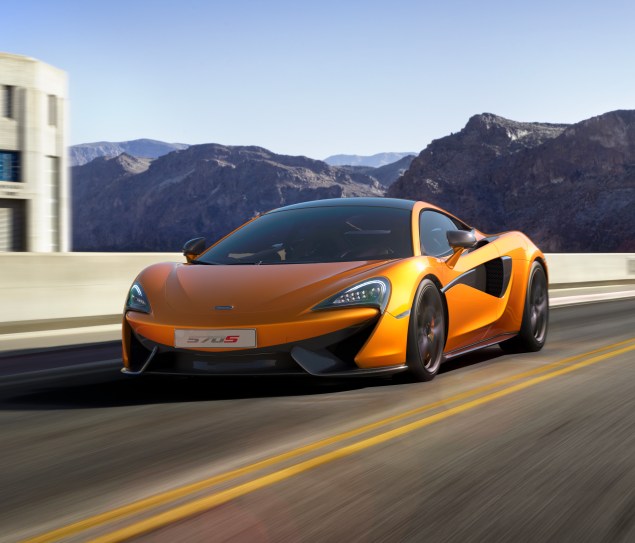 So, the evidence is conclusive, speed-lovers better get ready to weep into their nylon windcheaters as the SUV stomps across the sports car market like a Tyrannosaurus Rex. Hold on a moment, though. There is a tiny ray of fire-spitting, tire-screeching hope. Jolyon Nash, executive director of global sales and marketing at McLaren, the British supercar company, which makes a $3 million, 1,000-horsepower sports model that can only be driven on racetracks, told the Observer that an SUV would never be in the lineup. It's just not in their DNA. "I can't imagine it," he said. "We will categorically not do an SUV."  McLaren's strategy is, instead, to introduce at this year's New York Auto Show an "affordable" $180,000 road rocket, the 570S. The car will be slick, speedy and completely unsuitable for kiddie car seats, buggies and so forth. But other automakers are not so reticent.
Dubai-based W Motors builds the limited-edition $3.4 million Lykan Hypersport, which can reach 62 mph in 2.8 seconds and tops off at 240 mph. An SUV? Could well be. The company told me, "As a matter of fact, W Motors is currently exploring the launch of a limited-edition luxury sedan and a 4×4 SUV by 2017."
Sweden's Koenigsegg Automotive, which makes the 960-horsepower twin-turbo Agera, is hedging its bets. "In the next four to five years production focus will be on the current models," said spokesperson Hannes Danielsson. "So there are no plans to enter this market in the near future, however, never say never!"
Maserati is moving ahead with the Levante model (with cues from the Kubang concept it showed earlier) for 2017. Maserati is expecting the Levante, which uses a modified version of the Q4 all-wheel drive system already available in the Ghibli and Quattroporte models, to be its bestseller in many markets. President of Maserati North America Christian Gobber said the Levante "will open a completely different segment." The company is "taking the brand to its full potential," he said.
Earlier in the year, paving the way for the Levante, Maserati brought Q4-equipped cars to upscale Aspen for a driving experience that allowed skiing lovers "to experience Aspen's snowiest roads" from the cockpit. Porsche is definitely in Maserati's sights. Maserati is exploring the possibility of a plug-in hybrid, which on the Levante platform could echo the new Porsche Cayenne S E-Hybrid.
Having debuted the aerodynamic Urus concept in 2012, the Lamborghini SUV means competition in the speed market. "The SUV is currently being reviewed by [parent company] Volkswagen for production approval," said spokesman Kevin Fisher. 
Lamborghini actually has an SUV history, having produced the Hummer-like LM002 (powered by a Countach-derived V-12) from 1986 to 1993. Only about 300 were made. The LM002 was fairly popular in the Middle East: Saddam Hussein's son, Uday, had one, but U.S. troops blew it up in 2004. It will be interesting to see where the next batch turn up. No news yet on how to sign up for the waiting list.