I first heard "Live At The Regal" in 1994 when I was 13 years old. Digging through a crate of old vinyl in a dusty basement, I came across this well known B.B. King album along with some Ray Charles albums and a single Mississippi John Hurt album. These crusty old artifacts soon became my prized possessions. As a teenage guitar player, I struggled to learn all I could from these albums. Little did I know that over two decades later, "Live At The Regal" would remain one of my favorite albums of all time.  
I was fortunate to open a handful of shows for B.B. King on his 2003 tour. I was very young, just 22 years old.  It was one of my very first touring experiences. Being such a huge fan, I distinctly recall going out and purchasing a fine wool suit to wear for the shows. I wanted to be respectful to him and his music and not show up in my normal worn out jeans and tee shirt. I knew his band dressed in black suits because I'd seen them twice while I was still in High School. I wanted to show respect by dressing up a little bit.
The first show was in Louisville, Kentucky, at the Palace Theater. I couldn't sleep at all the night before. I was a nervous wreck. In fact, I was so nervous that I threw up on my new suit. The only time I've ever been that nervous was that first night opening for Mr. King.
There were so many "firsts" for me on that tour. The first time I ever got seriously heckled was on that tour. I was playing solo acoustic, so I was all alone up there. I remember thinking to myself that a few hecklers are nothing compared to the horrible things that Mr. King had gone through when he was in his 20s. In a strange way, that thought gave me a strength that I didn't know that I had. That tour was also the first time I'd received a standing ovation. I can't describe the feeling. The only words that come to mind are pure joy and gratitude. That gave me confidence.
---

The human race is indebted to Mr. King in a major way. The reach of his influence is incalculable. His perseverance, unmatched. His soul, unbound.

---
My personal interactions with Mr. King were brief, but he was always kind and warmhearted towards me. He gave me some wonderful advice and was genuinely interested in the things I had to say. He once told me to always wear a coat when it's raining. Otherwise, I might get sick and have to cancel shows, and the fans would be upset. I'm pretty sure I started wearing a coat all the time after that. Even in the dead of summer.I think that anyone who's ever picked up a guitar has looked to King for inspiration. Everything about his playing is magic. The way he feels the notes. His phrasing. As guitar players, we can talk about the technical aspects of his playing all day, but in the end it's still magic to us. Mr. King was pure magic. When he sings, his voice speaks directly to your soul. It's pure, and there's not an ounce of bullshit in it.
The human race is indebted to Mr. King in a major way. The reach of his influence is incalculable. His perseverance, unmatched. His soul, unbound. We are lucky to have accepted his gifts for so many decades. Riley B. King has enriched the lives of millions, mine included. His legacy will live on in the hearts, minds and fingers of generations of musicians to come. In this way, the Thrill is not Gone.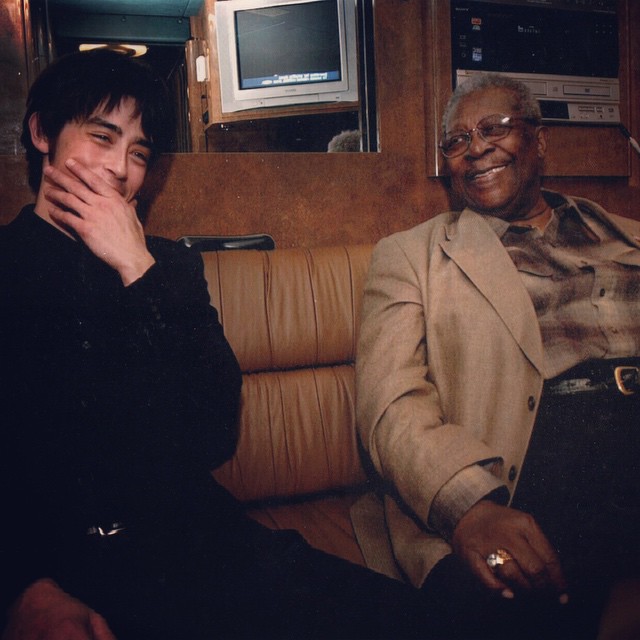 Jackie Greene is a recording artist who has been touring and releasing albums for over a decade. His seventh studio album Back to Birth will be released in August 2015. He lives in Brooklyn.