What features brightly-colored Spandex, floats in the middle of the ocean, and offers no form of escape for a period of five straight days? A "Zumba Cruise," which is an actual thing that will actually happen in the not-so-distant future.
The potentially terrifying-sounding vacation is the result of a partnership between Zumba—the dance workout favored by moms everywhere—and Royal Caribbean. Setting sail on January 25, 2016, it'll cruise the Caribbean sea for five riveting days of Zumba, Zumba, and more Zumba, led by "130 of the best Zumba celebrity instructors from around the world," according to a press release. Oh boy, make sure you bring us back an autograph!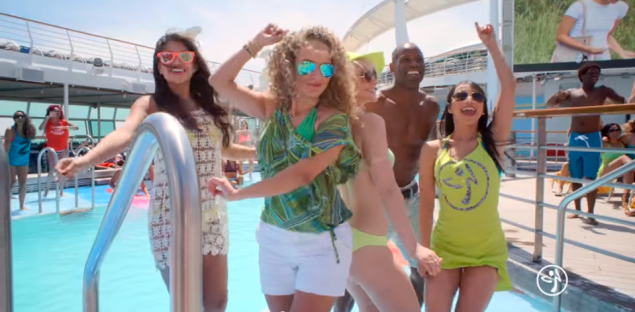 "The Zumba Cruise will majestically float around the Caribbean Sea to Falmouth, Jamaica and to Zumba's private island experience in Labadee, Haiti, where an exclusive live concert will take place featuring some of today's hottest Caribbean artists," the release continues. We couldn't even make this stuff up: there is literally a place called "Zumba Island." Disappointingly, based on this map, it does not appear to be an actual island.
But we digress! Here's a quote from Zumba CEO and cofounder Alberto Perlman, who calls Zumba Cruise "the happiest cruise to ever set sail":
"We wanted to create a way to keep the party going and offer Zumba fans around the world a chance to celebrate and dance together outside the class setting. Whether your exploring exotic islands, building friendships or looking to fill your days with Zumba classes led by our best instructors, this is going to be the happiest cruise to ever set sail."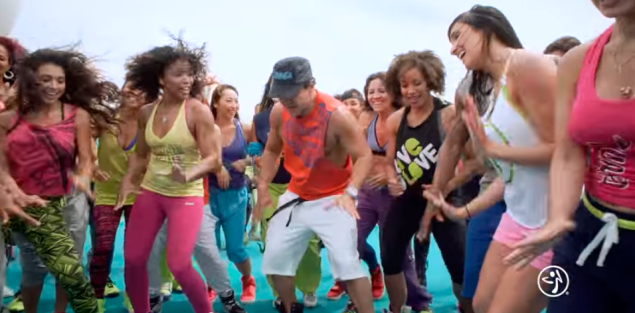 Worried that you might get tired of dancing? "In addition to all the Zumba parties one can dream of, guests may take advantage of the ship¹s amenities, ranging from an ice skating rink and rock climbing wall, to on-board nightlife, casino, multiple restaurants and soothing spa treatments," the release assures. Phew!
Tickets for the trip start at $644, which is about half the amount of money you'd have to pay us to attend Zumba Cruise. Then again, scary as Zumba Cruise sounds, at least it isn't a CrossFit cruise.