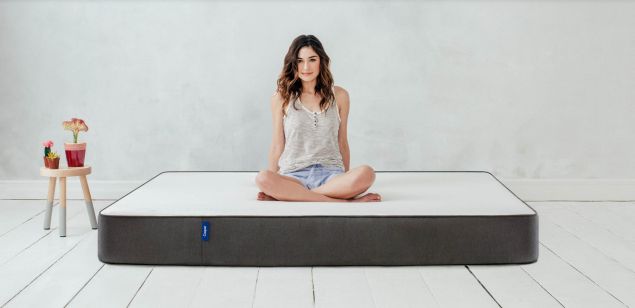 For most people, they would rather do anything — nurse a hangover, move their friend's apartment — than spend the weekend mattress shopping. The process is a time-sucking march towards feeling ripped off. But that's changing with Casper, a sleep startup that created a universally comfortable mattress, delivered straight to your door.
Often imitated but never duplicated, the mattress (available in all standard sizes) was designed by former IDEO engineers. Its patent-pending sleep surface unites memory foam for support and comfort, and latex foam for cooling and bounce.
Casper sells directly to consumers, eliminating the showroom, salesmen, and commissions. Casper also offers free shipping, free returns, a full refund at any point within 100 days of purchase — and same-day delivery for NYC customers. Yes, the mattress can be compressed into a 41'' x 21'' x 20'' box small enough to fit the trunk of a cab. No, we're not kidding.
For $50 towards your mattress, enter code "Observer"
Observer Content Studio is a one-stop, full-service, in-house creative agency connecting brands to a national, affluent audience. Our team of dedicated Content Studio editors flex proven expertise in tailored, multimedia storytelling, developing sponsored articles, videos, interactive ad units, social media campaigns, events and more. The end result? Deeply compelling custom content that resonates with readers who matter. For more information, contact sales@observer.com