Mother's day is fast approaching but there is no need to panic. Because on this one special day of the year, going with a luxurious, classic item means never putting a foot wrong. Choosing a glamorous version of an everyday piece, such as silk pyjamas or gold instead of silver, simply says to the mom or moms in your life "You are a very special person indeed."
1. Ralph Lauren Soft Ricky Bag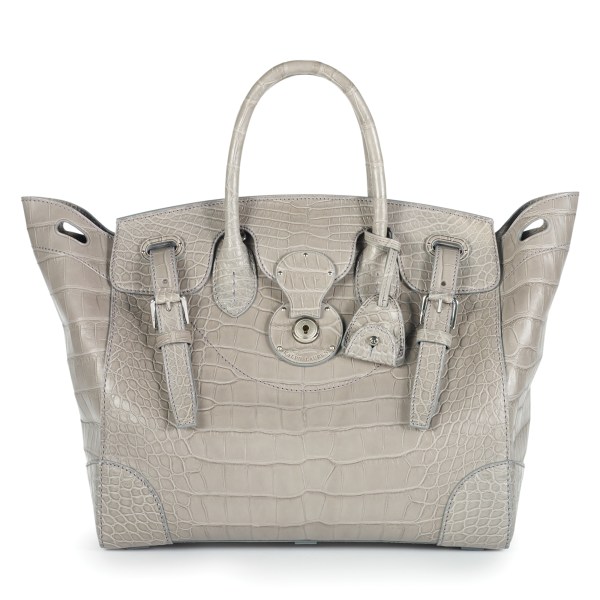 This pearly gray, American classic will match any item in the well-turned-out-woman's wardrobe. Cool enough for black, white and blue, neutral enough for fiery patterns or floral prints. With a contrasting, metallic calf-skin lining, covered clasp and silver-toned hardware, gift-wise, this will definitely do the trick.
Ricky Bag, $18,500, available in store or at RalphLauren.com
2. Tiffany & Co.'s Atlas Hinged Bangle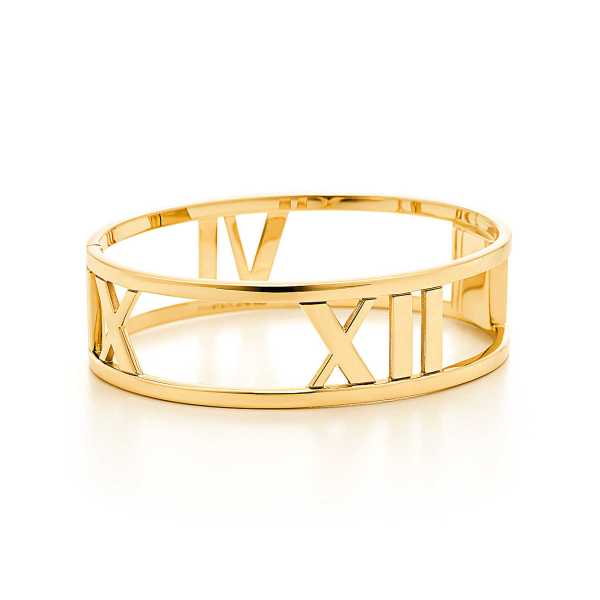 "Strength in numbers," Tiffany & Co. says of it's new Atlas collection. The beautiful 18 Karat gold Atlas hinged bangle's contemporary design and line will accentuate mom's wrist whilst also reminding her that like the greek god Atlas, the namesake of the collection, she carries the world on her shoulders and makes an impact on everyone around her.
Price: $6,800
3. Stella McCartney x adidas gym wear set
One of the world's age old question remains, 'how does one combine style and comfort when at the gym?' Settle that debate here and now, and treat your matriarch a set of track clothing from the new collaborative collection by Stella McCartney and adidas. With beautiful floral patterns and techfit designs, allow Her to don high fashion and gymwear at the same time.
Gym set: Techfit Tank, Techfit Leggings, Diorite Adizero Running Shoes, Run Jacket.
Price range: $150 – $650 for entire set
 4. MIKIMOTO x Ladurée macarons and a strand of pearls to match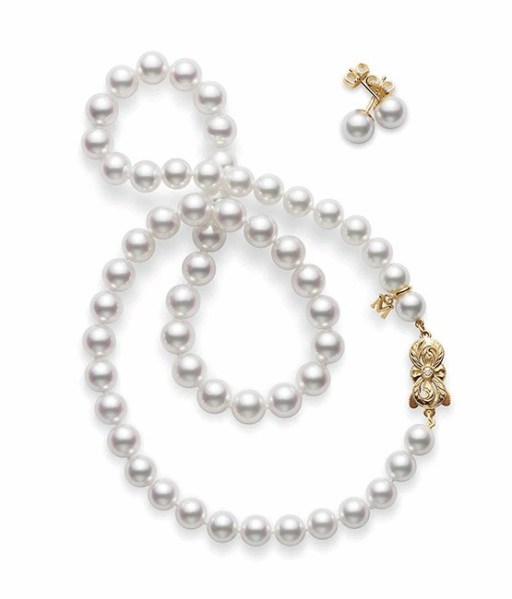 This Mother's Day, renowned pearl jeweler MIKIMOTO has teamed up with Ladurée for a collection of macarons. The precious gift box comes with eight MIKIMOTO macarons, infused with "a sumptuous flavor as unique as a pearl." And while you're at it, chip in a bit more and buy MIKIMOTO's  Ayoka Cultured Pearl Strand, with an 18 karat yellow gold MIKIMOTO signature clasp, to match her new macaron box.
Price range: MIKIMOTO macaron box, $28. Ayoka Cultured Pearl Strand, $2,980.00 – $7,680.00.
5. Calvin Klein ribbed knit cashmere lounge robe
Allow mom to lounge in luxury with Calvin Klein's sumptuous robe from the limited edition Artisan Collection. Made in Italy with 2ply mélange cashmere and ribbing, mothers of all ages can simultaneously relax in comfort and style.
Price: $995.00
6. Hermés Vintage Desk Calendar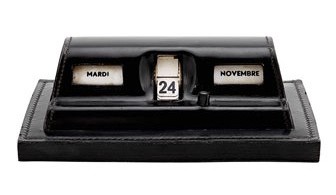 Made approximately in the 1930s-40s, Paul Dupre Lafon designed the leather desk calendar for Hermés during his time as creative director. Appropriate for mothers of all ages, the working calendar from Bergdorf's Mantiques collection will sit well on the corner of a desk, bedpost or decorative table.
Price: $2,095.00
7. Derek Roses' Pure Silk Pajamas
Acknowledged as some of the most expensive sleepwear in the industry, Mom will be sleeping in pure extravagance thanks to Derek Rose's "sumptuous silk pajama set." Not only do they don an enhanced fit to improve a flattering fit, but the bailey wine-colored PJ's use smaller stitches and seams for a "more luxury feel."
Price: $650.00
8. Le Livre Chocolate Bonbons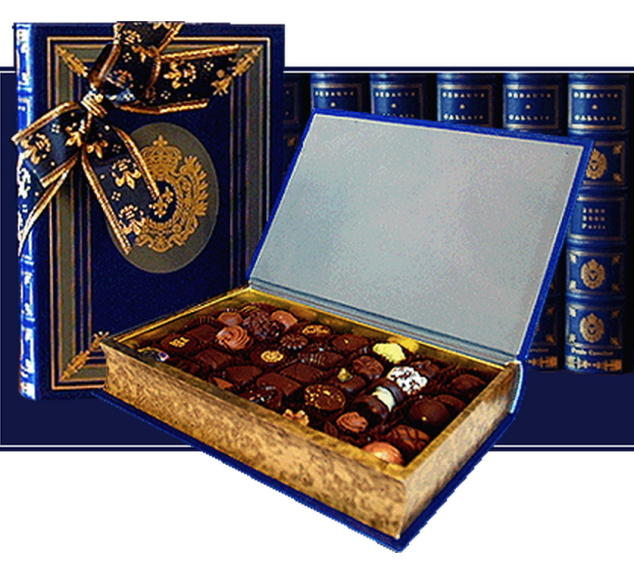 Ever wonder what the world's most decadent chocolate and bonbons taste like? Wonder no more. This mother's day, honor your mother with the chocolatier's portfolio, in honor of Debauve & Gallais's 200th birthday back in 2000. With 35 truffles, bonbons, pralines, hot chocolate chips and more, mom will love this "ultimate luxury."
Price: $550.00
http://www.debauveandgallais.com/
9. Swarovski Ailia Day White Watch
Straight from Swarovski's Mother's Day Gift Guide, this waterproof white calfskin leather watch comes with a silver and diamond lining, and makes for the perfect every-use watch. From brunch at Sarabeth's to an evening at the Waldorf, this watch is appropriate for every occasion.
Price Range: $340
All of Swarovski's collection be bought either in their six boutique New York locations, or online at swarovski.com
10. Burberry's Check Wool and Cashmere Blanket Poncho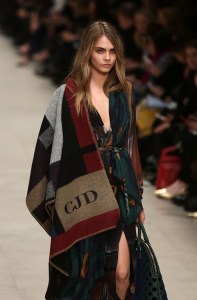 Who would have thought that the poncho would ever make a resurgence? IWith Burberry's check wool and cashmere blanket poncho, mom can don her blanket poncho both around the house and on the street. Inspired by traditional equestrian blankets, chip in the extra dollars so she can rock her street style with monogram á la Cara Delevingne, Olivia Palermo and Rosie HW.
Price: $1,395 – $1,695 (an extra $300 for 'it girl' monogramming)