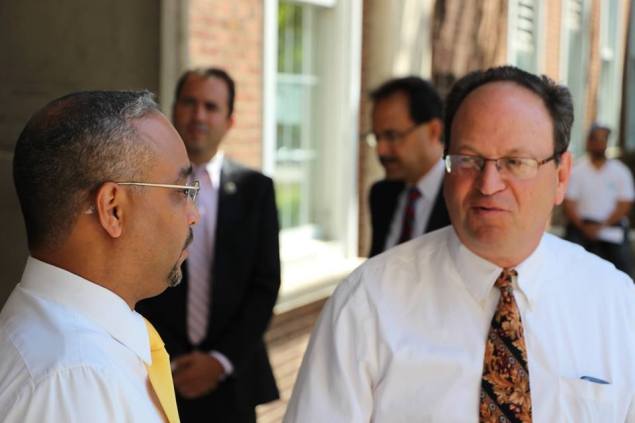 A top contender for Councilman Mark Weprin's soon-to-be-vacant Queens seat has added a campaign manager.
Barry Grodenchik, a former assemblyman, has tapped Steve Behar, a Democrat who was rumored to be running against Mr. Grodenchik, to manage his campaign.
Mr. Behar confirmed his hire to the Observer.
A former candidate for the City Council and State Assembly, Mr. Behar, an attorney by trade, helped steer Queens State Senate James Sanders Jr. to victory in 2012. His addition is the latest sign that Mr. Grodenchik, a longtime staffer in the Queens borough president's office, is taking the race seriously. Sources say Mr. Grodenchik is a favorite to receive the support of the Queens Democratic Party.
After Mr. Weprin suddenly announced last week he would be resigning his seat to take a position with the Cuomo administration, his brother, Assemblyman David Weprin, considered returning to the City Council, where he had served for eight years. But David Weprin said on Thursday he was not running to replace his brother, opening up the field to Mr. Grodenchik and several other candidates.
No one has officially declared their campaigns and an election date has not been set. But several Democrats are mulling bids in the nonpartisan special election.
Ali Najmi, an attorney and activist, Bob Friedrich, a local civic leader, Sally Frank, a staffer to Comptroller Scott Stringer, and Rebecca Lynch, a former Democratic district leader, are all said to be considering campaigns for the bucolic eastern Queens district, where public transportation options are limited and a booming South Asian population is changing the make-up of the once predominately white neighborhoods.
Another potential candidate and current Democratic district leader, Dominic Panakal, is unlikely to enter the race if Mr. Grodenchik runs because the two are allies, sources say.