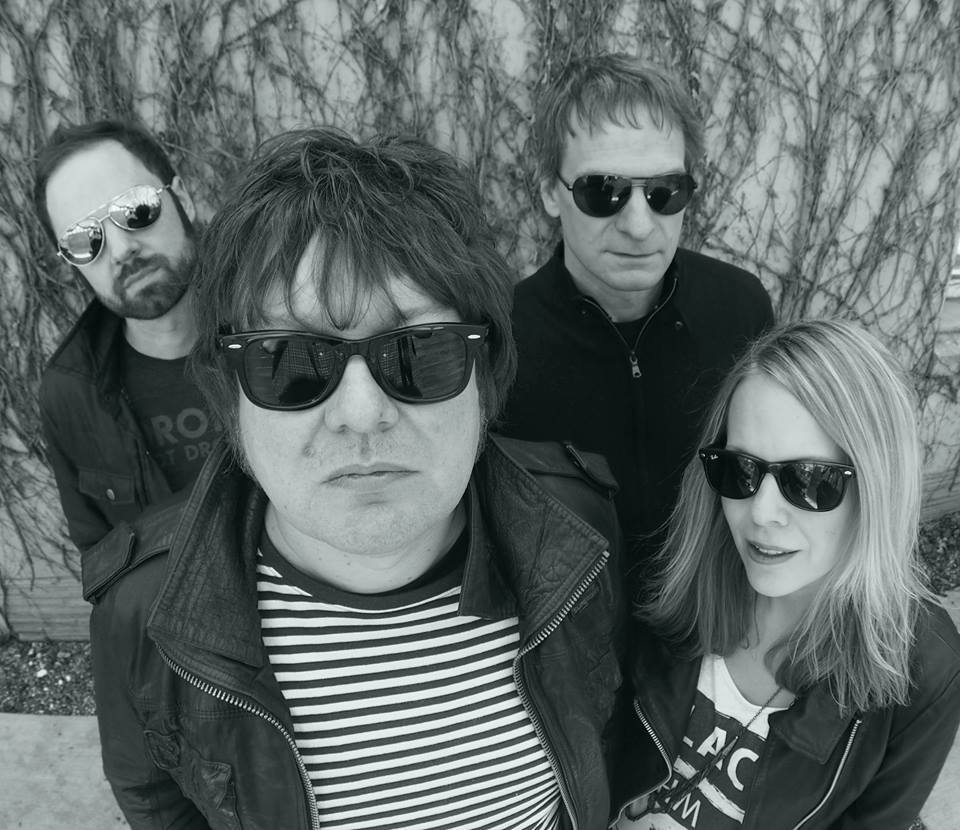 Thirty years ago, Ed Ackerson gave me a piece of advice that has served me well ever since: "Delve deeply into Syd Barrett." At the time, Mr. Ackerson was the leader of The Dig, a Minneapolis mod band that was informed by Barrett style psychedelia but mostly just rocked. They put out a couple A+ singles, including the bonafide gem "Problem With Mary" before disbanding. You can be the 17th person to hear and kind of see it here and the songs—and the great look of the band—hold up remarkably well.
After The Dig, Mr. Ackerson began swirling with the weird combination of Anglophilia and Midwestern work ethic that has turned him into a one-man mini-industry. He had already started a record label called Susstones, to promote other Midwestern bands that eschewed the punk-rock ethos of fellow Twin Cities institutions The Replacements and their label Twin/Tone. He began producing more records, including a wonderful pop confection from Milwaukee's Blow Pops. Then came his next band, 27 Various, which delved deeper into the long grooves and Madcap Laughs style harmonies and grooves. They too had (at least) one perfect song, "Like the Poison," and started to build a national following but Mr. Ackerson again disbanded.
Determined to weld his psych vision onto something commercially viable, he founded Polara and commercial success indeed seemed finally at hand. The band was signed to Interscope amid the grunge sensation.
Mr. Ackerson told the Observer, "My last band Polara was the closest I've come to operating in the mainstream as an artist, and the experience of being on a major label and operating on that scale was fun for a while. But ultimately I prefer the autonomy and spontaneity that the DIY path allows. I still do a lot of work with big companies as a record producer (The Replacements, Motion City Soundtrack, Jayhawks), so I keep a foot in both games, but for my own creativity, I like to be my own A&R department."
According to current bandmate Jim McGuinn, who doubles as the Program Director for Minnesota Public Radio, Mr. Ackerson chose a different path even amid the thrill of a long-awaited record advance. "Instead of hiring a big 1994 producer, he built a studio, where he has produced or engineered hundreds of great records."
In 2010, Mr. Ackerson started Bnlx—the abbreviation for Belgium-Netherlands-Luxembourg—with his wife Ashley Ackerson (who had played in The Moodswings and other Twin Cities bands). Bnlx has released 9 limited edition EPs, and just finished its third album, which includes gorgeous pop gemstone "Light It Up."
These shows opening for the Swedish techno dance band Les Big Byrd came about because of Ed's friendship with the Stockholm group that's burning up CMJ (includes members of Cesaers and Teddybears and their album was nominated for best rock album in Sweden's version of the Grammy Awards). It's an odd time for an opportunity to return to the city because Ms. Ackerson is 7 months pregnant with the couple's first child, but the rock must come first.
Mr. Ackerson is looking forward to playing in the city for the first time since late 2013 when BNLX played at Mercury Lounge. "I've been playing NYC at regular intervals since I was about 19. The first time I played in New York, we stayed with friends in a 4th floor walkup squat apartment on Ave. A. So thinking back about the shows I've done there is like looking at snapshots of both my past self and the city's past. It's a trip, as an outsider who has visited the city so frequently, to think about the changes."
Hopes are high that this newest Ackerson creation might hit a wider audience, even though it's pretty clear at this point that stardom was never really his goal. Mr. Slusarek says Mr. Ackerson started BNLX "to make clanging, reductionist rock/punk, but by now the band is more like a blender of great Brit rock – bits of Jesus and MC, The Jam, MBV, New Order, Stone Roses rolled up with M/F harmonies and thundering drums." According to Mr. Slusarek, the "album may get wider release … in fall, after the baby comes."
Mr. Slusarek put this stage of rock into perspective: "What happens when you put together a producer, a Target fashion buyer, a radio programmer/DJ, and an IT guy? If they also come from the right rock pedigrees, it can actually be good. Middle age rock is crazy!"
Monday May 11 at Baby's All Right, 146 Broadway, Brooklyn (BNLX 11:15, Les Big Byrd 12:00)
Tuesday May 12 at Cake Shop, 152 Ludlow St, Manhattan (BNLX 9:15, Les Big Byrd 10:15)