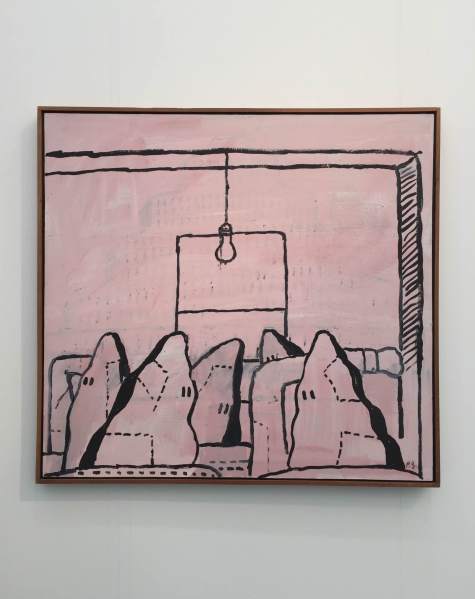 McKee Gallery will shutter its doors at the end of August. They are currently participating in Frieze New York with a stunning booth that includes a suite of knockout Philip Guston paintings.
David McKee and Renee Conforte McKee opened the gallery in 1971 with a figurative Philip Guston show and now–41 years later–will cease operations, reports the Art Newspaper.
Located at 745 5th Avenue, the gallery currently represents around a dozen artists, including Vija Celmins and the estate of Philip Guston. In a statement, the dealers suggested the closing was due to the change in the current gallery model, which has moved from a brick-and-mortar business to a fair-based industry.
"The value of art is now perceived as its monetary value," they said. "The art world has become a stressful, unhealthy place; its focus on fashion, brands and economics robs it of the great art experience, of connoisseurship and of trust."
The went on to say, "Through economic ups and downs, we dedicated our gallery to long-term commitments to artists and imparting knowledge about them to collectors. That was the fun of it."
They will be missed.