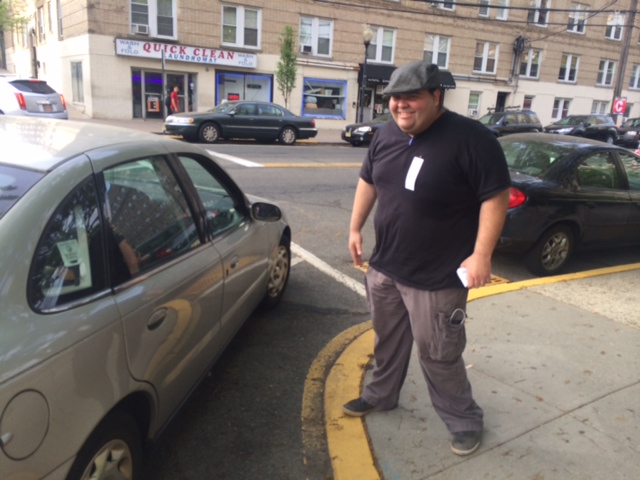 WEST NEW YORK – Former Hudson County Freeholder Jose Munoz was out in the street early on Election Day morning, working against his longtime political rival, West New York Mayor Felix Roque.
"This is a district where Mr. Roque is more popular. A lot of the people in these buildings are Cubans, and they are his patients," said Munoz in reference to Roque's ancestry and medical profession on Tuesday, pointing to two high-rise buildings across the street from the polling station at Public School No. 2, at the corner of Broadway and 52nd Street. "I may not be able to win the district, but I may be able to balance things out here for [Roque mayoral race rival] Count Wiley."
Munoz noted that at times it's often just as important to try to skim opponents' vote totals as well as drive supporters to the polls.
"I'm going to spend the whole day here," Munoz said. "And it's going to get crazy in the afternoon."
Asked for clarification, Munoz pointed to the west.
"Everybody knows each other here on this corner, but I think they're going to bring people in from Newark," said Munoz, referring to Roque campaign manager Pablo Fonseca, the veteran political operative whose past experience includes working on Cory Booker's Newark mayoral campaigns before Booker became a Democratic U.S. Senator, among other Newark-based battles. "This type of dirty politics you've never seen in West New York before."
Munoz left the door open for a return to political center stage in his Hudson County hometown.
"I love this. I love politics. I love my community," said Munoz before he went back to campaigning. "The people know this. It's all grassroots. I'm going to keep working. I'm going to stay in the streets."