WEST NEW YORK – West New York Mayor Felix Roque smiled as a man working inside the Mikey's Ice Cream truck parked in front of the Kennedy Towers senior housing high-rise building on 62nd Street handed out the dessert delight on Roque's dime to potential voters the day before the Hudson County town's municipal election.
"Ice cream doesn't win elections, but caring for people does. And we've been doing this for four years," said Roque, elected without the support of the Hudson County Democratic Organization (HCDO) in 2011 but who has the organization's support now, on Monday. "We won by a landslide without the HCDO, and how we have them on board."
With Hudson County's history of rough politics, including occasional violence on Election Day, Roque said he was prepared for whatever comes tomorrow.
"I've been through this before. I've been in basic training, so nothing bothers me," said Roque, a U.S. Army veteran. "I'm ready to fight. But I've told my people to respect the law."
Standing a few steps away was Pablo Fonseca, Roque's campaign manager, who was not smiling. Charged with getting the incumbent West New York mayor reelected against the opposition slate lead by Commissioner Count Wiley, Fonseca projected confidence based on planning.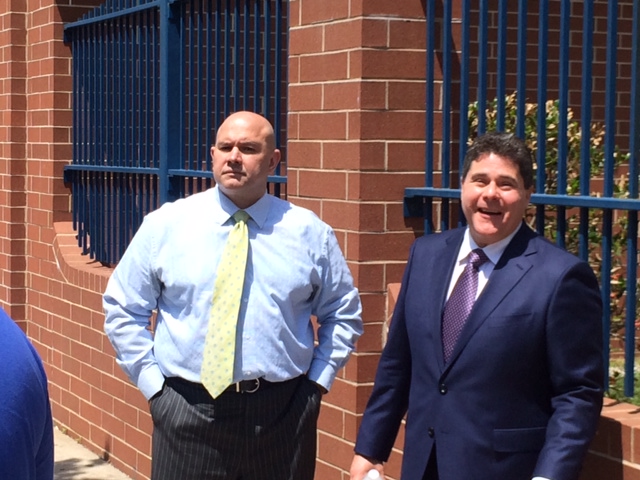 "In my eyes, the campaign is over. It's just about how big of a margin we are going to win by," Fonseca said, scanning the crowd outside of Kennedy Towers, a well-populated West New York polling place that has seen a fair share of Election Day sparks fly over the years. "We've been working really hard over the last six months. The mayor has done an incredible job over the last four years stabilizing taxes and keeping crime down. We're got a great field operation, and we're confident that we're going to sweep. We've got our brooms ready."
Fonseca said that he has enlisted more than 500 campaign volunteer workers for his get-out-the-vote effort on Election Day.
As for potential street violence in and around polling stations, Fonseca, a well-known veteran political operative who has often run campaigns in urban areas, took a clear-eyed view of Tuesday's electoral battlefield.
"We're going to walk away from any confrontation. We're going to be positive. We're going to be disciplined," Fonseca said. "But we're going to be ready for whatever it takes."