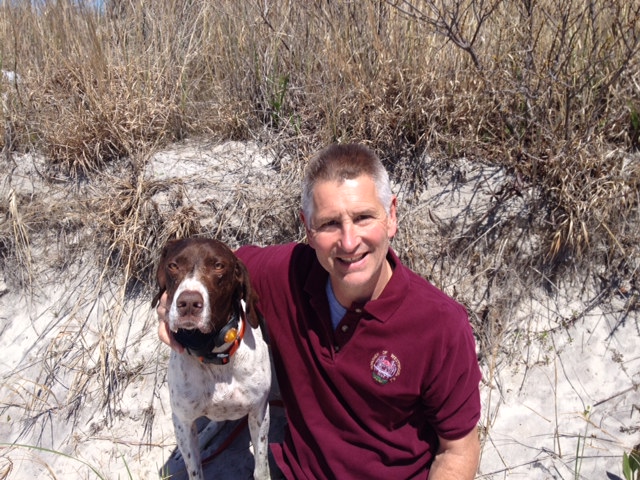 WESTWOOD – Former Westwood Councilman Gary Conkling finds himself at the top of the Democratic ticket going into the June 2 primary against incumbent Westwood Mayor John Birkner Jr.. Birkner was taken off the line by a Westwood Democratic Committee vote last month. Conkling finds this fact, attributed by some to back room machinations in the Bergen County borough, to be no accident.
"Mr. Birkner has never really backed any Democrat who has run for council in Westwood," said Conkling, 58, a mechanic, who served on the council from 2004 to 2007. "We had two Democratic council candidates come within 60 votes of getting elected recently, but [Birkner] just wasn't around. He's become too cozy with the all-Republican council."
In a recent PolitickerNJ interview, Birkner, who has campaigned in Westwood with notable Democrats such as U.S. Sen. Cory Booker (D-N.J.), Bergen County Executive Jim Tedesco and Jersey City Mayor Steve Fulop, a potential 2017 gubernatorial candidate, defended his record, saying that he has both personally campaigned for and has financially contributed to Democratic council candidates during his tenure as mayor.
But Conkling evoked the mantra of another famed Democrat, the late U.S. Speaker of the House Tip O'Neill: "All politics is local."
"[Birkner] is not helping the smaller version of Democrats. Helping the upper end, state and county, that comes with being mayor," Conkling said. "Why didn't he help Democrats get on the Westwood council when he could have? Republicans have his sign on their lawns now."
Conkling cited over 100 Westwood residents who have reportedly changed their party allegiance from either Republican or independent to Democrat in order to vote for Birkner in the upcoming primary not as a sign of support for Birkner, but as something somehow suspect.
"Something doesn't add up here. I question it when you see a lot of municipal workers change their registrations all of a sudden," Conkling said, "When Birkner didn't get the Democratic line, he should've stepped aside. That would have been the right thing to do."
Conkling also rejected the idea that he was somehow acting in concert with Thomas Wanner, defeated by Birkner in the 2007 and 2011 Westwood mayoral election, to oust the current incumbent.
"Mr. Wanner has a financial head on him like no other. If you want to know something about numbers, you go to him," said Conkling, referring to Westwood's former mayor from 2004 to 2007, who won office as a Republican and who works as a business consultant. "I went to him for advice on town financial and budget matters. That's his forte.
"This wasn't a rogue, back door deal," Conkling added. "If he had been at the [local Democratic committee] meetings, he would have known we were looking for someone who would support people at the lower level."
As for the numbers, Conkling maintains that Westwood is fiscally "going the wrong way."
"When I left office, Westwood had a $2.4 million dollar surplus. Now, we're down below $500,000," Conkling said. "Property taxes keep going up, but we're not watching what we spend."
Conkling, who was lived in Westwood for more than 50 years, knows that even though he has the Democratic line going into the primary, he faces an uphill battle against Birkner, an entrenched incumbent. But Conkling explained why he is running in words familiar to many New Jerseyans who asks themselves lately if they should stay or go away from the Garden State.
"I'd like to stay here. I don't want to move," Conkling said. "But we have to bring taxes down to a dull roar. You can't chase everyone out. I want to help makes things better so we can all stay. We have to be fair to everybody here."