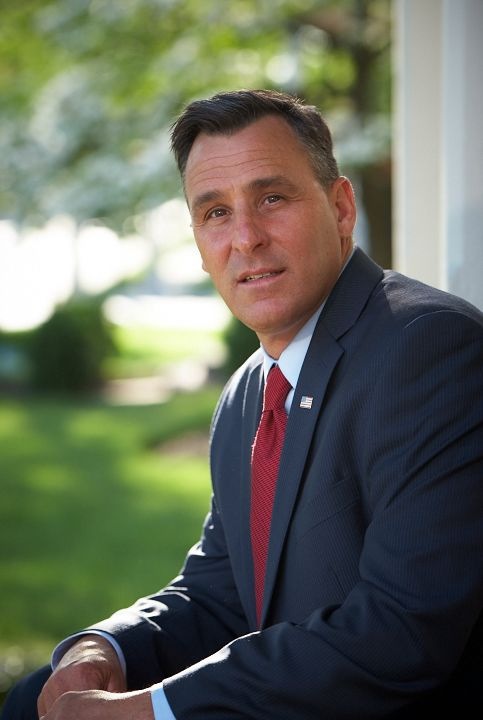 WESTWOOD – Westwood Mayor John Birkner Jr. might have been removed from the party line last month, but the Democratic incumbent is ready to fight back in the June primary.
"It's been suggested that the Democratic nomination was taken away from me. Well, that's not true, because that will be dictated by the residents of Westwood who come out to vote on June 2," said Birkner, 53, who was first elected mayor in 2007. "There is a contested primary between a successful incumbent and someone who has deceptively gone around the process of the Westwood Democratic municipal committee."
Birkner, who previously served as the Utility Workers Union of America AFL-CIO, Local 534 president, has campaigned in his Bergen County borough with such boldfaced Democratic names such as U.S. Sen. Cory Booker (D-N.J.), Bergen County Executive Jim Tedesco and Jersey City Mayor Steve Fulop, a potential 2017 gubernatorial candidate. However, some sources have told PolitickerNJ that the Westwood Democratic Committee awarded its nomination to former Councilman Gary Conkling last month because of a perception that Birkner was not doing enough to campaign for local Westwood Democratic candidates.
Birkner looked at last month's events from a different perspective.
"There was a bit of a coup within the Westwood municipal Democratic committee led by a small group of disenchanted people who have been in league with former [Republican Westwood] mayor Tom Wanner," said Birkner, citing Conkling and Democratic committee member Ruth Nass as among those against him. "I guess they felt that I did not support their efforts to get elected to the council, which is a fallacy. I have supported every [Democratic] council candidate since 2007 with my presence campaigning as well as financially. The truth is that these people did not support me and my style of governance. They did not tell me or the municipal chair at the time of their intentions. It was a surprise attack planned outside of the regular meetings of the Westwood Democratic municipal committee, and it was disingenuous."
Birkner defeated Wanner in the 2007 and 2011 Westwood mayoral elections. Birkner's 2007 triumph marked the first time a Democratic mayoral candidate had won in Westwood in about 50 years.
"Gary Conkling is nothing more than a puppet for Tom Wanner," said Birkner. "I'm not about that type of governance."
Conkling, Nass and Wanner could not immediately be reached for comment.
Birkner pointed to his record in support of his reelection effort, noting Standard & Poor's upgrade of the borough's credit rating to AA+ from AA and his work to improve flood control efforts as some of the reasons why he still deserves voter support.
"I'm very confident, but I'm taking nothing for granted. I'm out in the streets talking to residents, knocking on doors, campaigning like I'm behind," said Birkner, who noted that Bergen County Democratic Committee Chairman Lou Stellato told him that he planned to stay out of the Westwood Democratic primary. "All I can control is what I can control, which is what I do as a mayor and as a candidate. And those things are being done."