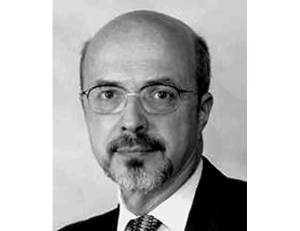 WESTWOOD – Former Republican Westwood Mayor Thomas Wanner denied assertions made by Democratic incumbent Mayor John Birkner Jr. that the mayor's rival in the June 2 Democratic primary was a "puppet" of Wanner, with the former GOP mayor stating that he has had only an advisory role for Birkner's opponent.
"I don't know how the Westwood Democratic Committee operates, but I know Gary Conkling came to me after he had gotten the Democratic nomination for some insight on Westwood's finances," said Wanner, referring to Conkling, a former Westwood councilman, being awarded the Democratic mayoral nomination last month, bumping Birkner off the line. "Gary Conkling is not my puppet. John Birkner is a puppet to special interests. Mr. Conkling came to me. I didn't go to him."
Wanner, who has run for mayor both as a Republican and as an independent, served as Westwood's chief executive from 2004 to 2007. According to Wanner, it was Birkner's failure to help Democratic council candidates that drove Conkling to come to him to seek advice.
"[Birkner] has been more supportive of Republican candidates like [Westwood Councilman] Robert Miller than other Democrats," said Wanner, a claim Birkner, a former union local president, denied in a recent PolitickerNJ interview when the Bergen County borough's mayor stated some fellow Westwood Democrats, acting in concert with Wanner, staged a "coup" against him. "Members of his own party are very frustrated."
Birkner defeated Wanner in the 2007 and 2011 Westwood mayoral elections, and he has defended his record since then, pointing to Standard & Poor's upgrade of the borough's credit rating to AA+ from AA as an example of good governance.
But Wanner, a business consultant, indicated that Westwood is not doing as well financially as Birkner has indicated.
"At the time that we had the increase in the bond rating, our surplus was slightly greater than our annual debt service," Wanner said. "It's just a snapshot and things are different now. It could absolutely go down next time."
Wanner pointed to Westwood's Republican-dominated council when asked why the GOP has yet to field a mayoral candidate.
"The rumor is that the Republican council members that are there now see the financial problems coming up," Wanner said, indicating that he felt that he hadn't always gotten full GOP local and county support in the past. "They're not prepared to take responsibility if they get elected mayor."
But looking to the future, Wanner feels that there is a better way for Westwood.
"The borough is not fiscally going in a good direction," Wanner said. "As a taxpayer, I just want to know where our money is going."