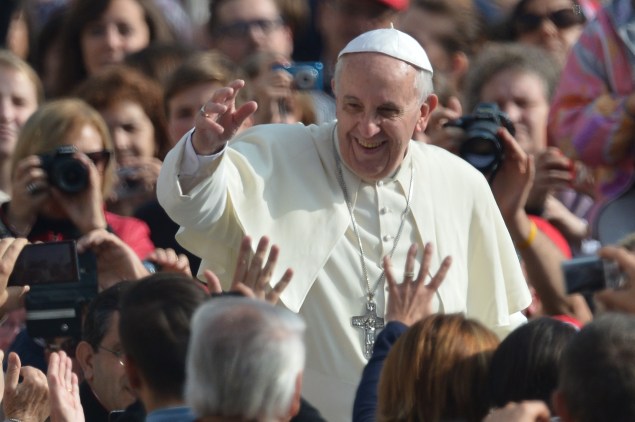 In a widely shared interview with Argentine newspaper La Voz del Pueblo, Pope Francis discussed…some Pope stuff. I'm not sure, really. That's not exactly in my wheelhouse. No, but the one piece of information I DID glean from the interview is this — Pope Francis swore to the Virgin del Carmen on July 15, 1990 to never watch TV again. In his words,  "I said this is not for me."
Now, some people might say that's a perfectly reasonable explanation for a man who one day would be Pope to stop watching television altogether. I am not those people. That is such a specific date that something must have happened — something BIG — to send future-Pope away from television. It must have been something incredibly traumatic.
We have some theories:
All true history facts, all viable options. Maybe we'll never know.
Bonus – What show from after 1990 do you think would be the worst to spoil for the Pope? Do you think he'd be upset about the ending of Twin Peaks? I can't really see him being a huge Game of Thrones fan. Maybe House of Cards? Yeah, let's go with House of Cards.