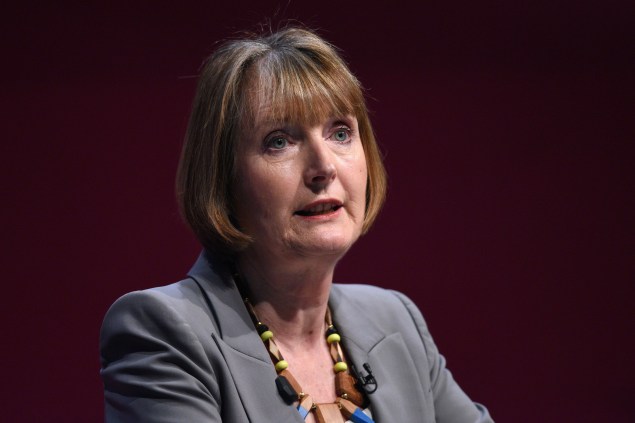 As a Brit, I am disappointed by the General Election results in the UK but not for the obvious reasons. In fact, my personal politics will stay that way for now.
What is cutting me up is the cowardly way the ousted party leaders have reacted to their defeats. The men who led the Liberal Democrat and Labour parties have slunk away, licking their poor little scabby egos, while their mummies, wives and cronies whisper soothing epithets.
Instead of staying on with Labour to help corral the party plus new, fledgling MPs into parliament, Ed Miliband has made it all about himself. Rather than face the humiliation of leading his bashed-but-not-actually-broken ranks on to the back benches, Mr. Miliband  decided to cast aside every single  promise he made yesterday and dump them like an embarrassing one-night-stand.  Ditto Nick Clegg, the former coalition co-leader who spoke almost tearfully about losing his spot in the British version of the West Wing this morning. OK, he did not actually say that but his meaning rang loud and clear to the assembled reporters. He will probably step down from his elected seat of Hallam, Sheffield too. It may just be too much for this London-dweller to bear, to retreat to those grim, Northern streets after wielding a tiny, whiny touch of power at the sparkling court of the Camerons.
Both of these guys, Messrs. Clegg and Miliband, rather than face the humiliation of having to explain themselves to their voters and party officials,  prefer to walk away. Both have pumped up their out-of-touch behinds with so much hot air that neither can face the humbling pin-pricks of people actually challenging them. Instead, they will both burble on about their legacies at every given opportunity from henceforth, as if either has the right to use such a word about their sorry, temporary, ego-driven performances.
If Mr. Clegg and Mr. Miliband returned to their parties to lead them back into parliament, both would inevitably face leadership contests. There would be opposition from within the ranks and  harsh criticisms would be made public. Their personal faults and the snags that wrecked their campaigns would be high-lighted. Neither of these politicians has the spine for this. Thank goodness, then, that neither of them has been elected Prime Minister of Great Britain and Northern Ireland.
Now, the Labour Party should take a close look at the influence of Harriet Harman. Mr. Miliband worked for her for many years. She was his Deputy Leader and now she will be interim party leader.  As Ms. Harman's star has risen, the red star of the party that changed the world, not just the UK, has fallen down on an equal trajectory.
However, Ms. Harman is a woman. Strong, tenacious, brave and stubborn, no ego-trips will ever hold her back. Ms. Harman will hang on and fight for her party and for the voters who believed enough to vote for them.  In fact, Ms. Harman's approach is very similar to that of another British Iron Lady, Margaret Thatcher. Ms. Harman is unswerving in her beliefs and loyalty to the party cause and ploughs on, unfettered by in-fighting or image problems. Let the boys squabble, tweak about with their hair and smiling angles in front of the mirror or constantly check their popularity ratings and try to get in with the chattering in-crowd. Like most women in politics, apologies for the sweeping generalization but this is an opinion piece, right? — Ms. Harman has traded the foibles of vanity, ego and hence, vulnerability, for a mission and a goal.
She is the outright, other winner of the UK general election.