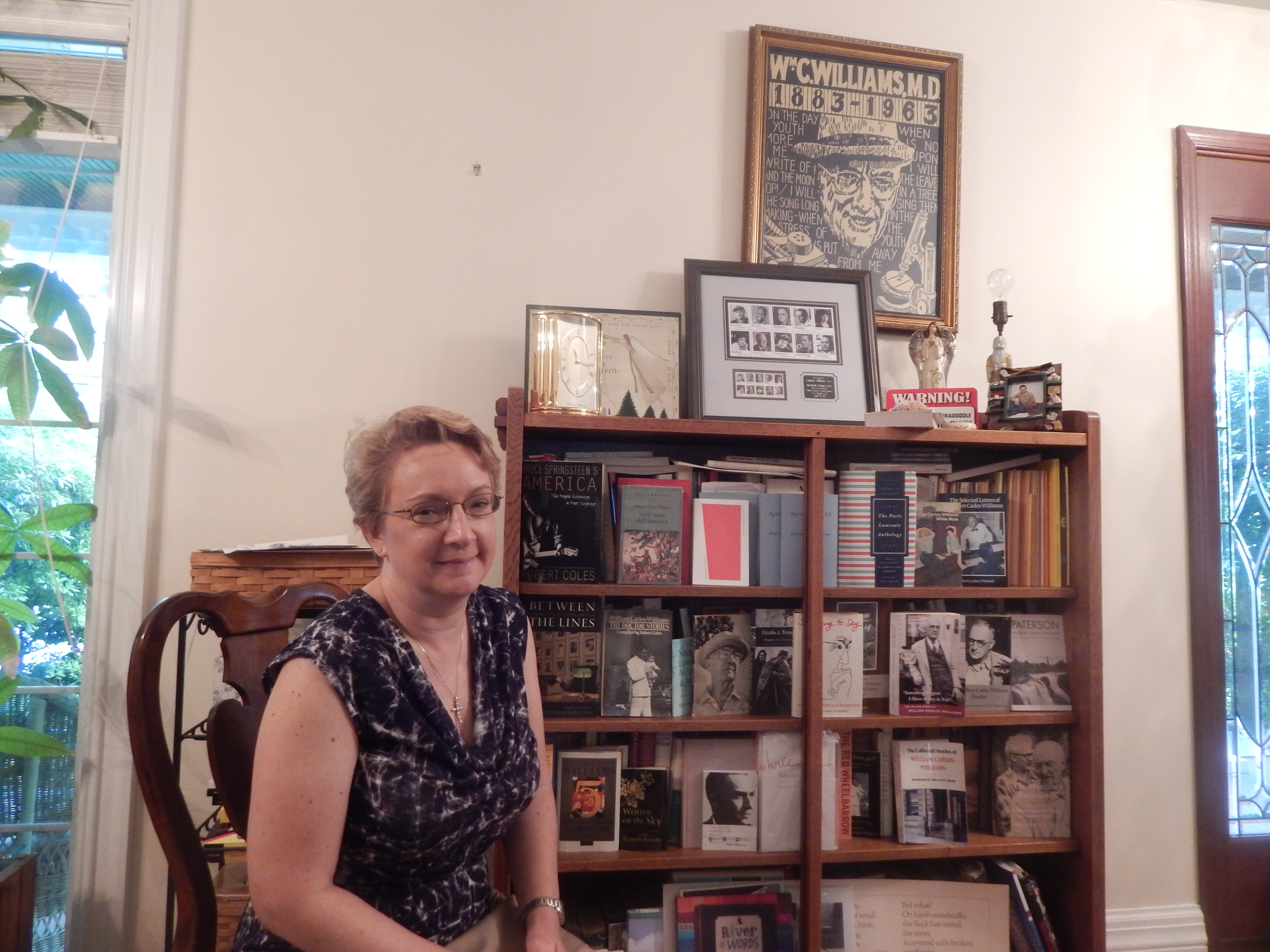 RUTHERFORD – Daphne Williams-Fox, the Republican mayoral candidate facing off against incumbent Rutherford Mayor Joe DeSalvo in the June 2 GOP primary, sat in front of a bookshelf in her Vreeland Avenue home that contained not just words, but her family legacy.
"My family has been here forever. We've been in town for over 130 years," said Williams-Fox, 52, an attorney who is the granddaughter of William Carlos Williams, a famed poet who posthumously won the Pulitzer Prize and was a family doctor in his native Rutherford for decades. "This town for me is personal. I wanted to take care of this town because I care about it so much. My agenda is to do what's best for the town for the next 130 years. This town is part of who I am."
Williams-Fox, who describes herself as fiscally conservative, knows that the fact that the absorption of the New Jersey Meadowlands Commission, of which Rutherford has been a member, into the New Jersey Sports and Exposition Authority, will lead to changes regarding regional issues, such as zoning control and the commission's tax-sharing program from which Rutherford had obtained annual funding.
While acknowledging that these changes will lead to some uncertainties, particularly regarding the planned retail and residential Highland Cross redevelopment in Rutherford and the American Dream entertainment complex in neighboring East Rutherford, Williams-Fox offered at least one solution in terms of raising revenue for Rutherford: allowing bars to open up in Rutherford on a wide scale.
"It's time," Williams-Fox said. "Bars open downtown would help bring the arts back here. Having a glass of wine in the bar with your friends after a show is part of the arts. We tried during the recent Super Bowl to put together an event with East Rutherford, and it did not succeed. More liquor licenses downtown would have helped. It's time for Rutherford to be progressive. We should do it."
The uncertain future of the William Carlos Williams Center for the Arts in downtown Rutherford, named after her grandfather, is both personal and political for Williams-Fox.
"First thing is that the Williams Center is owned by Bergen County, so we have to sit down with their representatives to figure out what's best going forward," said Williams-Fox regarding the center, parts of which are more than a century old, and which has experienced major structural problems in recent years. "Things got delayed in part because of the county's issue with its police force merger and other concerns. I've been asking the mayor what is the vision of the center's future, and I haven't gotten an answer. We need to know if it's possible to declare the center a historic building before they might tear the entire place down. If we can get a corporate sponsor in and if they want to change the name, if we could create a Williams Park or Williams Street that would still be part of it, that's fine with me."
Williams-Fox claims that family ties have been used another way by her primary opponent, particularly in terms of an ongoing lawsuit involving the recent hiring of several Rutherford police officers, including some veterans, that were not hired instead of Mayor DeSalvo's nephew.
"We needed more police officers," said Williams-Fox about the origins of the case, which is now being debated in front of a civil service commission. "What I don't like is the idea of nepotism taking place."
Williams-Fox asserts that there are reasons besides her family name that led her to run for mayor despite the lack of county GOP support.
"I was born and raised here," said Williams-Fox, a county GOP committee member, who stated that the local Republican club is supporting her. "People know me, and they wanted me to get involved. I've raised thousands of dollars for the Rutherford library and for other organizations. As an attorney, I'm able to interpret and understand information and make solid decisions. It has also helped me to be able to listen. We have to make decisions in this town and move forward."
In his poem "Asphodel, That Greeny Flower," William Carlos Williams wrote:
'It is difficult to get the news from poems, yet men die miserably every day for lack of what is found there.'
Williams-Fox, who now is part of Rutherford's political news, admits that when it comes to next week's mayoral primary, her family legacy, and what it means, matters.
"The name Williams, to me, is Rutherford," Williams-Fox said. "There is a brick wall in front of me, and I'm trying to break through it. How am I going to be heard unless I do this? My grandfather made Rutherford part of what he was. Now, I'm a part of Rutherford. What I'm doing now flows from one generation to the other. It's a natural progression."