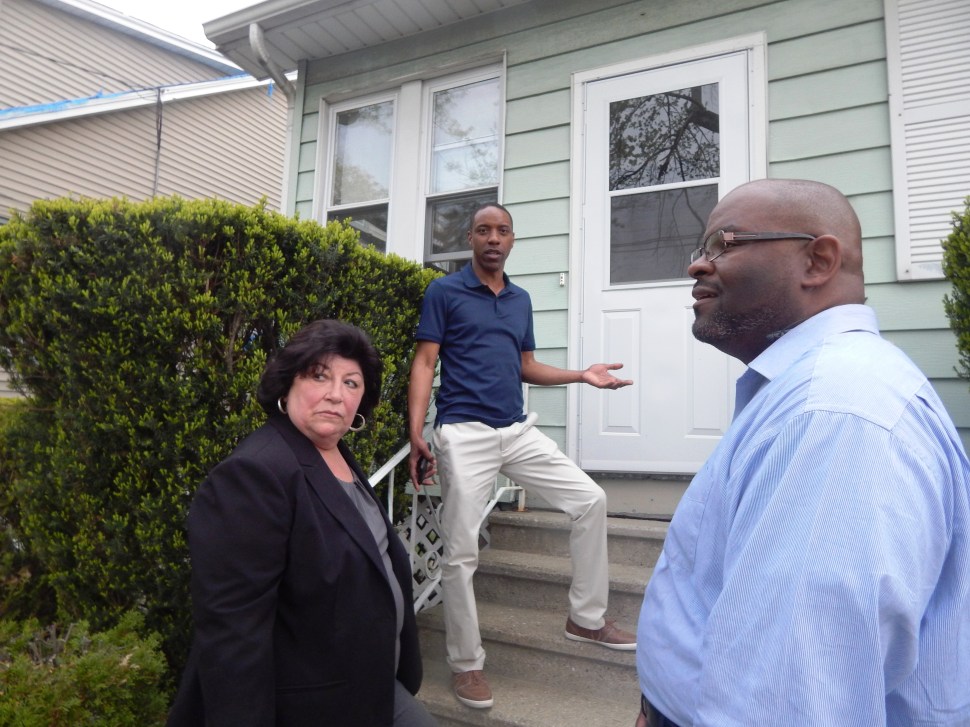 WINNERS
Burlington County Republicans
As they head toward an off-year general elections season hoping to finish off incumbent Freeholder Aimee Belgard, the BurlCo GOP has the highest net worth of any county party organization with $872, 688.
Jeff Van Drew
The Democratic Congressional Campaign Committee (DCCC) is on its hands and knees begging the veteran 1st District state senator to run against U.S. Rep. Frank LoBiondo (R-2) in 2016.
Jamel Holley and Annette Quijano
The 20th District incumbent assembly people this week picked up the endorsement of the New Jersey Education Association (NJEA) in the 20th District Democratic Primary.
Passaic County Democrats
According to state Election Law Enforcement Commission (ELEC) findings, with $375,000 cash on hand, State Party Chairman John Currie's county party organization is worth the most among all county Democratic Party outfits.
Goya Foods
Awarded a tax abatement to stick around, the Spanish food empire is expanding while other businesses are fleeing, broadening its operations food print from Secaucus to Jersey City and causing politicians to fall all over one another to kiss the rings of anyone with the last name Unanue.
Harry Hurley
Bridget Kelly and Bill Baroni
A federal grand jury charged the former Chris Christie Deputy Chief of Staff and former Deputy Director for the Port Authority of New York and New Jersey (and former 14th District state senator) for their alleged role in the Bridgegate lane closure scandal. On Monday the pair pleaded not guilty in court.
David Wildstein
The former Port Authority of New York and New Jersey official (and former editor of this website) pleaded guilty in federal court to concocting the Bridgate lane closure scandal along with – Wildstein said – Bill Baroni and Bridget Kelly. Both Baroni and Kelly subsequently said they're innocent.
The Hudson County Democratic Organization
Although its two incumbent leaders look to be in good shape in next week's North Bergen and West New York mayor's races, the once mighty political operation is $245,000 in debt and limping far behind other North Jersey Democratic Party outfits.
Chris Christie
New Jersey voters want "anyone but" the governor of New Jersey for president, according to this week's Monmouth University poll. In a hypothetical match-up with former Secretary of State Hillary Clinton, Christie trails the Democrat 53% to 30% among registered voters in the Swamp State.  Christie also trails his fellow Republican contenders as a preferred candidate.  More New Jersey voters believe Jeb Bush (42%) would make a better president than Chris Christie (27%).  Similarly, more Garden State voters believe Scott Walker (34%) would make a better president than Christie (24%).
Bob Menendez
With a favorable rating of 23%, the indicted senior senator from New Jersey faces 58 percent in his home state who believe that it's likely he's guilty as charged, with 28 percent who believe it is very likely, according to the latest Fairleigh Dickinson University Poll.
New Jersey
The state is a swamp.