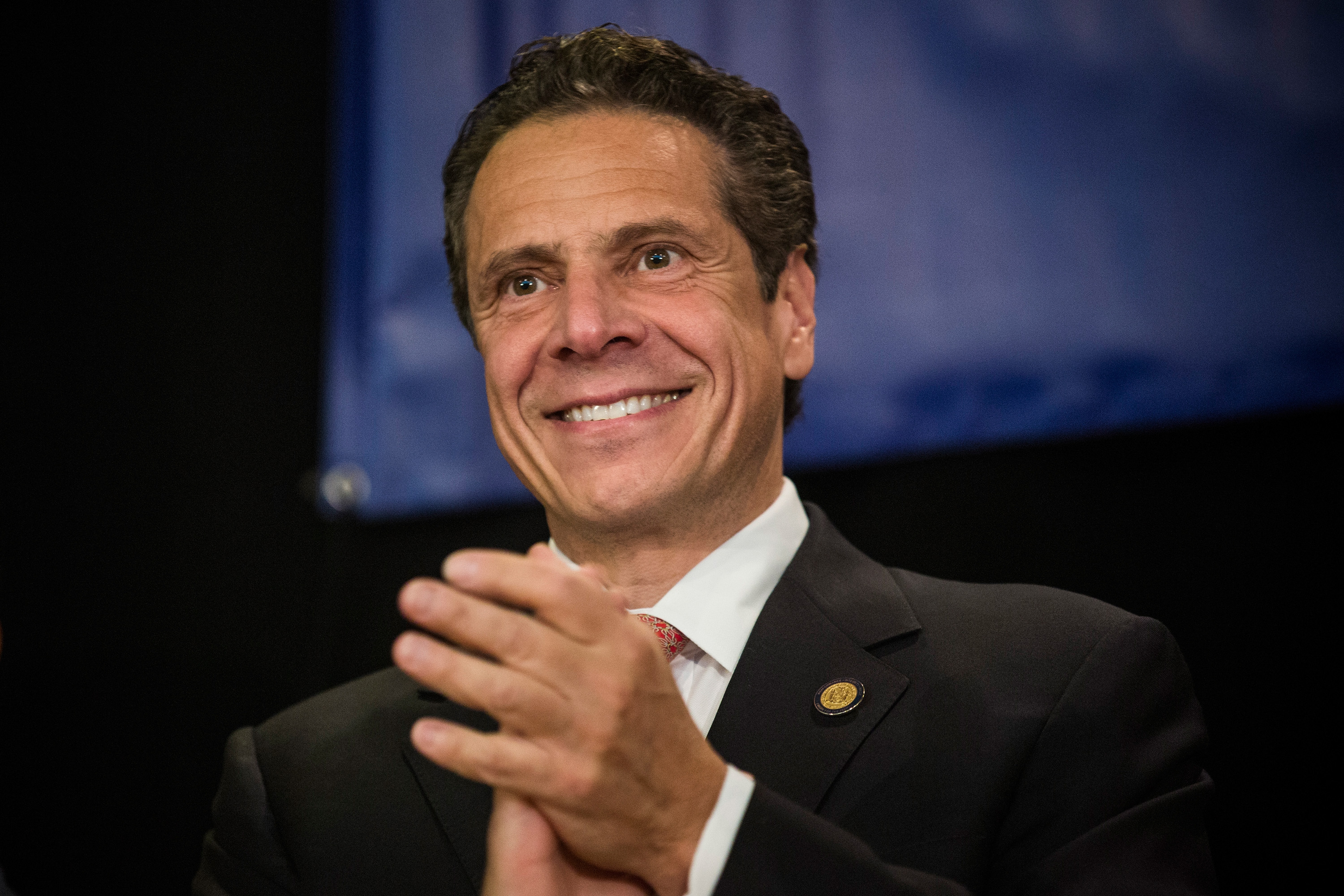 Could a higher wage for fast food workers lead to a working relationship between the Working Families Party and Gov. Andrew Cuomo?
The left-wing third party's State Director Bill Lipton today told the Observer that Mr. Cuomo's decision to convene the state wage board to consider setting a higher minimum pay rate for fast food workers—a central liberal initiative—had improved WFP's opinion of the usually fiscally conservative Democrat. Asked at a union-backed rally outside the first hearing if the governor's move had given him a better impression of the politician, famously compared to Machiavelli, Mr. Lipton answered in the affirmative.
"Yes. This is an important step in the right direction," he told the Observer.
Shortly after Mr. Cuomo had announced his decision two weeks ago, Mr. Lipton had praised him for taking unilateral action rather than leaving the initiative to wither in the Republican-controlled State Senate.
"The Governor is to be commended for using his executive power," Mr. Lipton said in a release to the press.
The Working Families Party has a fraught and even hostile history with Mr. Cuomo.
The labor-backed party endorsed him for governor in 2010 after heated negotiations and was was a frequent critic of his policies during his first term, and even considered running Fordham University Professor Zephyr Teachout on its ballot line in the gubernatorial race last year. Mayor Bill de Blasio, a WFP ally, interceded and convinced the party to endorse Mr. Cuomo with the promise that the governor would help engineer a Democratic takeover of the State Senate and pass an array of progressive initiatives.
After securing the ballot line, Mr. Cuomo did little to no campaigning for Democratic State Senate candidates and founded a new Women's Equality Party, widely viewed as an effort to undermine the WFP's ballot status by drawing away liberal votes. The WFP ultimately was able to attract enough votes to remain on the ballot, but fell behind the Green Party, leaving it on Row E.
Mr. Lipton bitterly lashed out at Mr. Cuomo on election night.
"Governor Cuomo promised to take back the State Senate," he fumed. "Instead, he squandered millions on a fake party, and left millions more in his campaign account as New York Democrats in the legislature and in Congress withered on the vine. But he couldn't sink WFP and we're not going anywhere, except back to Albany to fight for working families. Our party is needed now more than ever."
Mr. Cuomo put out a statement this morning declaring that "the minimum wage is not working." His office also deployed Lieutenant Gov. Kathy Hochul to today's rally.
"The governor has heard you. And he is responding today with action," she assured the crowd of workers and activists, adopting a hard populist posture against industry leaders. "CEOs of fast food companies are raking in millions and millions of dollars. Billions of dollars. Billions of dollars. And they still continue to underpay their workers."
WFP and its labor allies have called for the minimum wage for fast food employees to be $15 an hour. Mr. Cuomo has not committed to a figure, though he has advocated for a $10.50 minimum wage for all industries statewide and $11.50 in New York City.