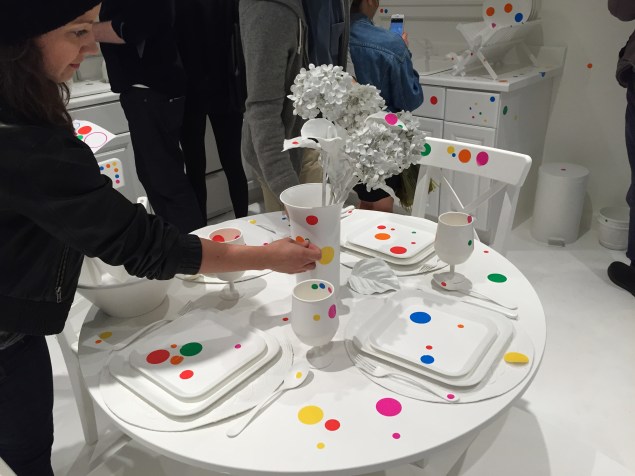 On Saturday morning, bright and early at 9 a.m., the Observer joined a crowd of press, VIPs, and very young gallery goers for a sneak preview of Yayoi Kusama's newest exhibition at David Zwirner Gallery, "Give Me Love," on view through June 13. Besides getting to see a slew of new paintings and pumpkin sculptures by the "World's Most Popular Artist," we would be among the first to add a bit of color to the U.S. debut of Ms. Kusama's The Obliteration Room, an interactive installation she began in 2002.
The new iteration of the work takes the form of a prefabricated suburban house, complete with shingles, a roof, a front door, and all the trappings of comfortable living inside—all painted entirely white. Visitors are handed a sticker sheet of colored dots, in varied sizes, and once inside given the opportunity to add them to the interior anywhere they please. Since we were among the first, our canvas was still pretty empty, but over the course of the show the room will transform, and every surface will become covered in a dizzying layer of colors dots.
We waited in line, along with a hoard of art worlders and their kids, to be the first inside. Below, a photo essay of our Saturday morning in The Obliteration Room: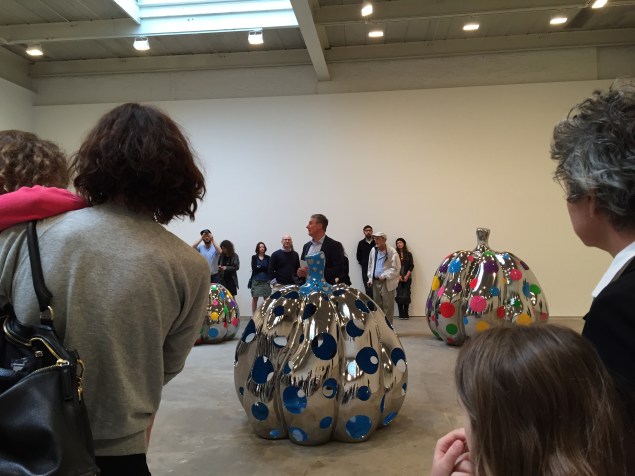 David Zwirner says a few words about Ms. Kusama and the show, before giving kids the first chance to obliterate The Obliteration Room with colored dot stickers.
A long line formed immediately. People love dots!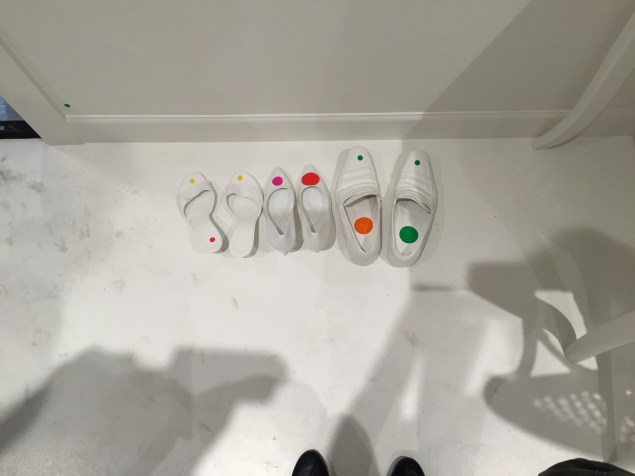 Just inside the door, dots had already found their way into some white shoes.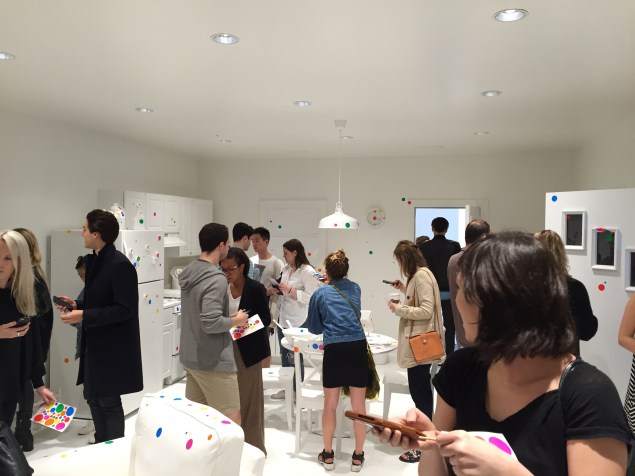 When everything is white, and you've got colored dots in your hand, nothing is off limits.
But of course, that hanging lamp gets a dot. Not a moment after this, a visitor jumped up and slammed a green dot on the ceiling. It seemed a logical next step.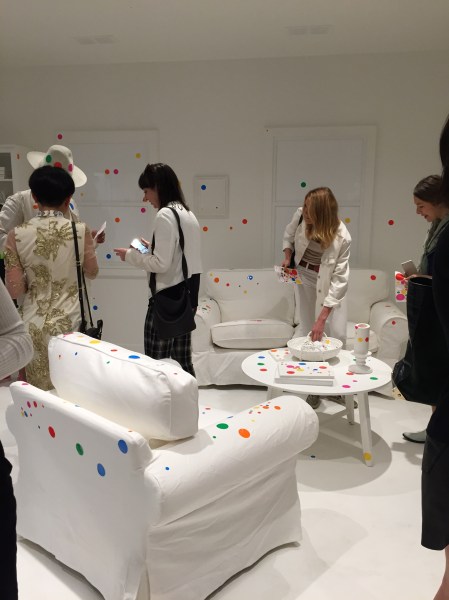 Sofa, armchair, coffee table—all dotted.
We threw down some dots in the kitchen. Even the house plant got some color.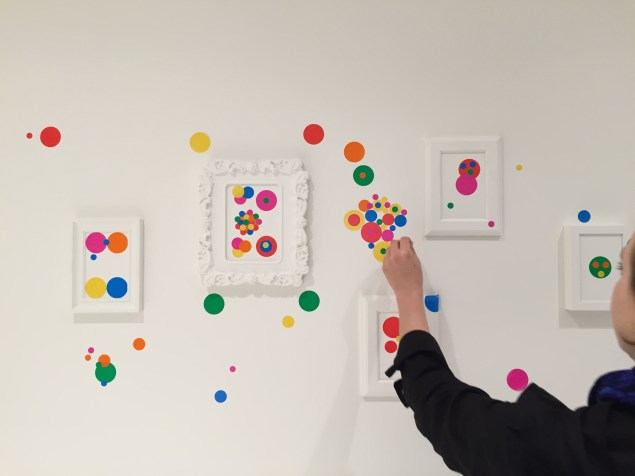 A large portion of our handiwork was on this wall.
A coatrack with some much needed color.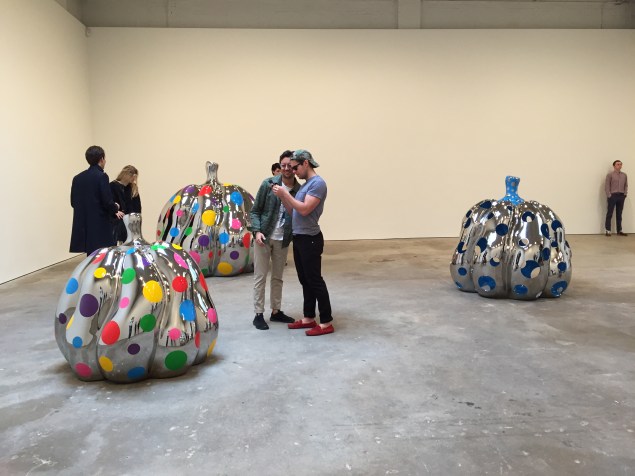 Plenty of already spotty pumpkins could be found in the adjacent gallery.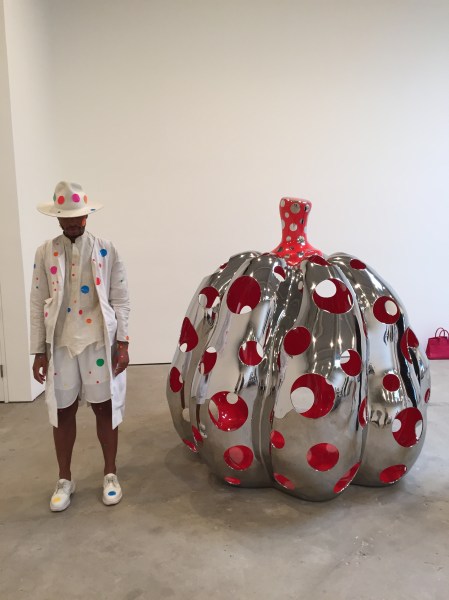 Our friend Antwaun Sargent went a little dot-crazy.
One visitor planned her outfit ahead perfectly. No extra dots needed.
If a few minutes inside The Obliteration Room simply isn't enough to satisfy your dot needs, the fun continues off-site on social media. The gallery is encouraging visitors to post pictures of their time at the show, and their individual dotty fun, using the hash tags #obliterationroom and #yayoikusama. Get dotting everyone!
Yayoi Kusama's "Give Me Love" is on view at David Zwirner Gallery, 519 and 525 West 19th Street through June 13.