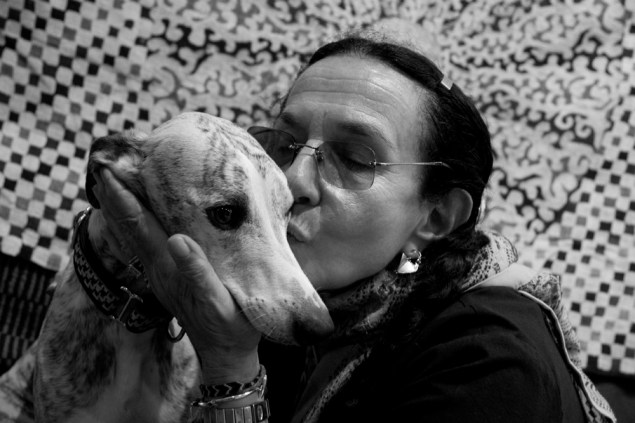 Influential humanist photographer Mary Ellen Mark passed away on Monday. She was 75 years old.
Mark was born in the affluent suburb of Elkins Park, Philadelphia in 1940. The head cheerleader at her high school who had a facility with painting and drawing, Mark went on to study fine art at University of Pennsylvania before eventually receiving her masters in photojournalism from the school. She was given her first street photography assignment while working for Penn's alumni magazine.
She moved to New York City in the late '60s, where she got work shooting production stills for major motion pictures like 1970's Catch-22 and 1979's Apocalypse Now. She quickly became known for her ability to capture the fringe elements of society that were pushing their way towards visibility during the seventies like the anti-Vietnam movement, the women's lib movement, and transvestite culture.
"You cannot hold back and be shy," Mark said in an interview with Bomb Magazine in 1989. "You have to feel a situation; not hurt someone, not aggress someone to the point that it's obnoxious, but accept the fact that you are a voyeur—you're stealing something from people. You have to be able to live with it."
She eventually saw her work featured in Life, New York Times Magazine, Rolling Stone and Vanity Fair.
She has published 17 photography books and her work is in numerous museum collections around the world, including the collections of the Philadelphia Museum of Art, the Centre Georges Pompidou and the Whitney Museum of Art. During her life she had received three NEA fellowships, three Robert F. Kennedy Journalism Awards, and the Outstanding Contribution Photography Award from the World Photography Organisation.
Mark is survived by her husband, filmmaker Martin Bell.