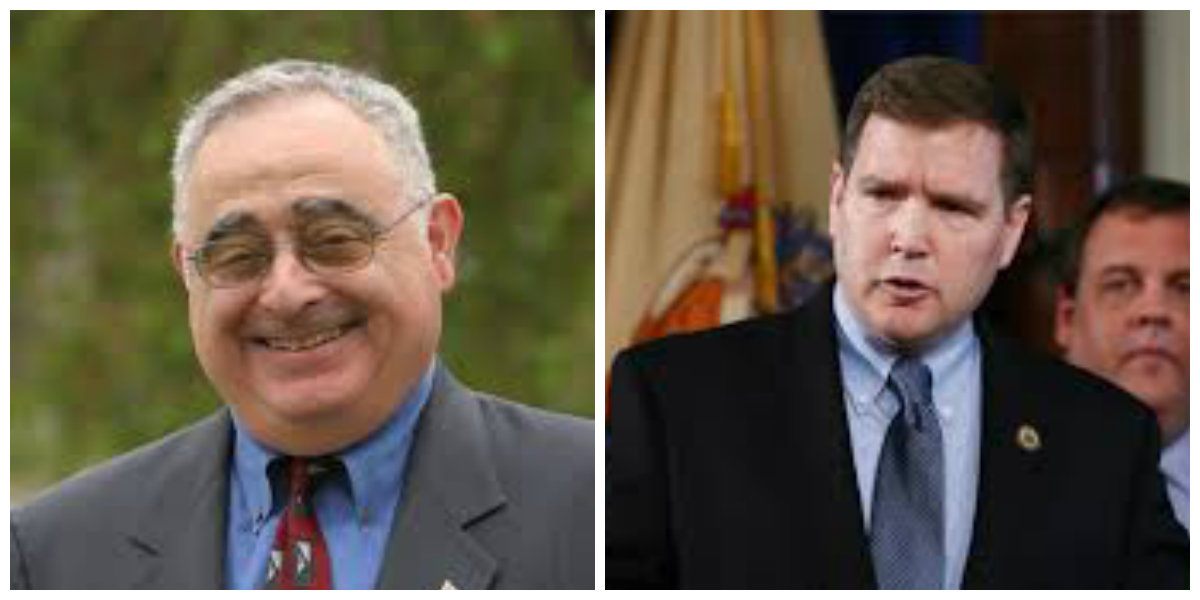 In the wake of state Senator Mike Doherty's (R-23) scorching criticisms of Governor Chris Christie following the guilty plea and nine-count indictments of three former members of Christie's inner circle in connection with the closing of access lanes at the George Washington Bridge in 2013, Bergen County Republican Organization (BCRO) Chairman Bob Yudin denigrated Doherty and defended Christie.
"[Doherty] made some charges about what he felt was the Governor's lack of support for county and local Republican party organizations in 2013," said Yudin, who declined to comment further on disparaging statements Doherty made about Christie's 2013 strategy leading to what has become known as the Bridgegate scandal. "I couldn't disagree more with the senator. My experience is exactly the opposite."
Yudin specifically cited Christie's support for Republican candidates in the Bergen-based 38th Legislative District in 2013 as proof that the governor had not, as Doherty asserted in an interview with PolitickerNJ, "decided he was not going to expend any political capital on any of the Republican candidates" and that Christie "didn't want to be seen with Republicans or campaign with Republicans."
The Democratic LD 38 team of state Senator Bob Gordon, state Assemblyman Tim Eustace and Joseph Lagana held off Republican state Senate candidate Fernando Alonso and state Assembly candidates Joan Fragala and Joseph Scarpa by close margins. Scarpa missed getting an Assembly seat by less than 50 votes.
"Governor Christie came in to District 38, and it showed," Yudin said. "Of course, you always like to win every race, and we came close to winning every race. The governor got more votes in Bergen County than any other county, and in District 38 one Assembly candidates lost by 35 votes. We've never come that close, and we came that close because of the Governor's support. The governor did everything he could to help us and did everything I asked him to do. I don't know what Mike Doherty is talking about. He's certainly not talking for me."
Christie, a potential 2016 Republican presidential candidate, is facing an increasingly perilous political climate. Some political observers believe Christie's support among Republicans is frittering away, although the governor denies it.
The recent defection by state Senator Joe Kyrillos (R-13), a longtime friend and close Christie ally, to the campaign of one of his strongest potential 2016 GOP presidential primary rivals, former Florida Governor Jeb Bush, is also seen by many as a harbinger of Christie's waning presidential chances. According to a recent report in Politico, the Bush campaign is forging ahead with a plan to have a majority of New Jersey's 16 Republican state senators endorse him, as well as reportedly help organize a Garden State fundraiser for Bush in June.
But for Yudin, any dark clouds surrounding Christie's political future should be brushed aside.
"I think the doubters of the world, whether it's Republicans like Doherty or the Democrats, have a hidden agenda," said Yudin. "They are petrified that if Chris Christie is our [presidential] candidate, we will win, so they are doing everything they can to be negative. The BCRO is a hundred-fold stronger and better off since Chris Christie has been governor."