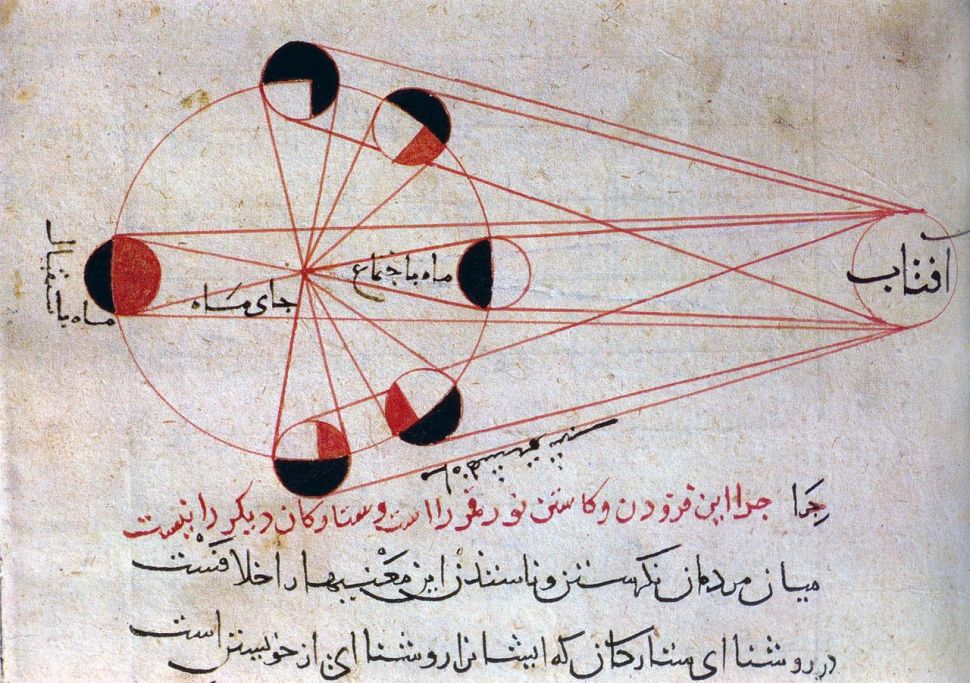 Over 1000 years ago, two astronomers decided to make measurements of the lunar eclipse on the same day. One was an astronomer in what is known today as Uzbekistan and the other was Abu al-Wafa' al-Buzjani, in Baghdad, according to Muslim Heritage. It enabled the two astronomers to realize that they were about an hour apart, in terms of time of day.
Today across North Africa, Google is celebrating the 1075th birthday of Mr. al-Buzjani with a new Google Doodle.
The astronomer made foundational contributions to trigonometry. He did a table of calculations of the tangent line. The tangent is a straight line that touches a curved line at exactly one point, so it gives a mathematician a calculation for the slope of the curve at that one point. It also works for 3D objects, particularly spheres. That's why Google makes such a big emphasis on circles in its commemorative Doodle.
He was also the first to define secant and cosecant of a triangle, according to The Window, which may be giving you flashbacks to high school, but forgive the man. His work was critical to figuring out how to work with spheres. Without trigonometry, navigating the ocean would have been a mess, mapping the Earth would be hopeless and we never could have played Sim City.