In the tech world, the phrases "Think Airbnb for stand-up comedy" or "Uber for Zambonis" generate eye-roll emojis across the Internet. In some cases, however, they do indicate that other founders buy in to those business models. Looking back at last year's Tech Insurgents, the Observer noticed some picks that are not only going strong, but have attracted imitators. Here's a look at just a few.
Birch Box
The company shipped its first beauty sample-filled boxes in September 2010 and has since opened a Soho store as well as offices in three other countries. Now, there are a lot of other boxes in the mail.
Glossybox hews the closest to Birch Box's space, but it focuses on makeup alone. Bespoke Post might as well be called Birch Box for boys. And there's BarkBox, which started shipping curated dog treats and toys in 2011. (Early adopters of the service actually helped it blow up with YouTube videos of their dogs tearing into the shipment.) There's a subscription box for almost everything one may want now, and even Birch Box expanded to its own men's personal care vertical.

Seamless
Since Seamless and GrubHub merged in 2013 (they were both founded in the mid-2000s), the company has virtually cornered the market on food delivery. Seamless now reaches a dozen U.S. markets, but many smaller companies think they can update the model.
Munchery, in four cities, bypasses restaurants with meals from top chefs prepared in the company's kitchens. Uber's UberEats, in four cities, expands the car-service model to include dishes like ramen burgers, simplified with mobile payments. Stoner-focused Push For Pizza wants to beat them all on simplicity: pizza ordering with one button.
Competition in this space runs across price, product and user experience. For example, GrubHub acquired DiningIn and Restaurants on the Run to take over the actual delivery. But some restaurants seem to be jumping ship from the service, claiming it overwhelms their staff, according to The Wall Street Journal. As challengers pile on, it remains to be seen if incumbent status is enough to keep the company on top.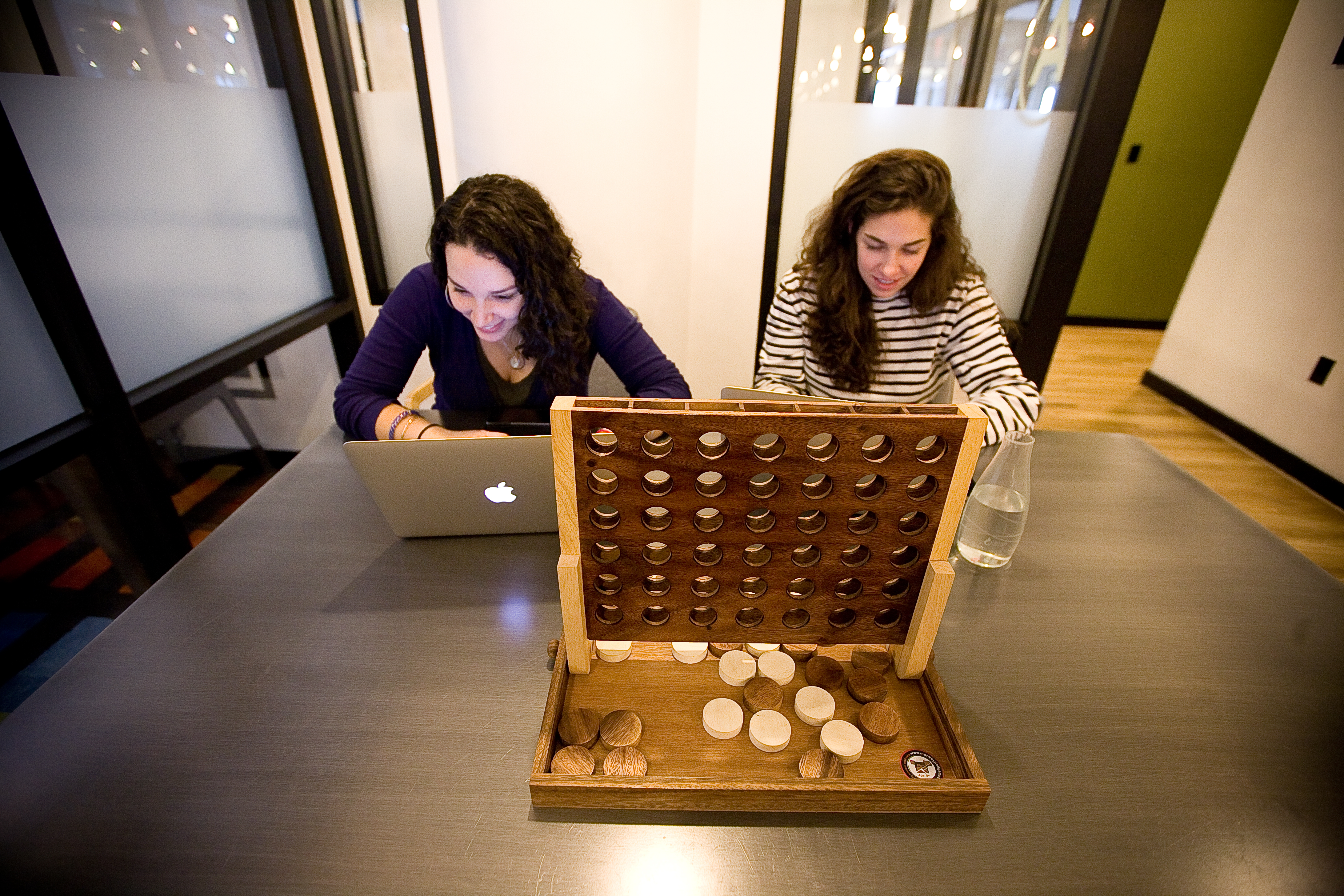 WeWork
In December, coworking leader WeWork announced a $5 billion valuation and its intent to go public. Coworking is the business of offering shared workspaces for freelancers and companies, effectively scaling subletting, with smart design and intentional community building thrown in.
WeWork didn't invent it, but it has been critical in proving the idea makes money, reaching 15 cities since its founding in 2008. Also founded around the same time, Impact Hub reaches further, but with a franchise model. Hera Hub started coworking for women in San Diego in 2010 and has reached D.C. Chicago's Industrious has sites open in four cities and plans for seven more, emphasizing high-end amenities such as concierge service and relaxation rooms.
Though as WeWork founders argued on Bloomberg.com last May, the company is competing against offices, not other coworking spaces, which is why each of these companies emphasize that they offer community as well as space, and that sharing space with other entrepreneurs can yield value. WeWork even has an app for connecting its 25,000 members globally.