FRIDAY JUNE 5
Party: "Bushwick Open Studios 2015 Launch Party and Seeking Space Exhibition" at Be Electric Studios
One of the biggest annual art events in New York, Bushwick Open Studios (BOS), is not only a chance to see contemporary art in the place where it's made, it's also a time to acquaint yourself with the galleries in this burgeoning art neighborhood. Come for the kick-off party and exhibition, which is presented by Tumblr, and then roam the streets from building to building, gallery to gallery, all weekend. And when you need a break, stop by Roberta's at Moore and Bogart Streets for its yummy pizza—served last month at the Frieze NY art fair, it's as popular with visiting collectors as it is with the artists that toil nearby.
Be Electric Studios, 1298 Willoughby Avenue, Brooklyn, 7 p.m. – 12 a.m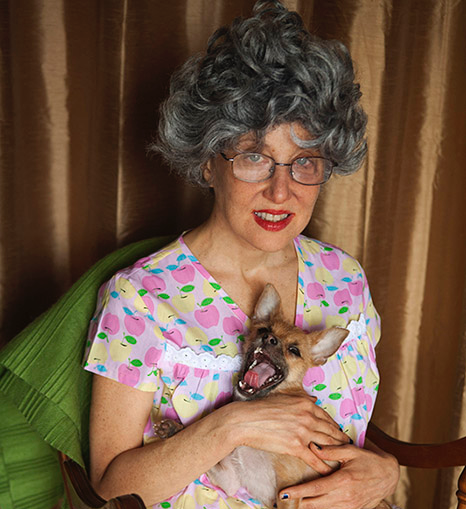 SATURDAY, JUNE 6
Screening: "Matthew Barney: The Cremaster Cycle" at the Guggenheim Museum
Run—don't walk—to this rare opportunity to see Matthew Barney's "Cremaster Cycle" in one day. The conceptual departure point for the cycle, which evolved over eight years, is the male cremaster muscle, the primary function of which is to raise and lower the testes in response to temperature or fear. The films are filled with anatomical allusions to the position of the reproductive organs during the embryonic process of sexual differentiation, with Cremaster 1 representing the most "ascended" or undifferentiated state and Cremaster 5 the most "descended." Screened at the Guggenheim, where the five feature-length films were first exhibited in 2002, the cycle is shown in the order in which they were originally made.
Guggenheim Museum, 1071 5th Avenue, New York, 10:30 a.m.-7:30 p.m., free with museum admission
Fair: "Newd Art Show" at The 1896
The Newd Art Show is an intimate art fair for local galleries with such offbeat names as American Medium, Department of Signs and Symbols, and Fresh Window. And it's not just a spot to see and buy contemporary art, it's also a place to learn more about current creative practices through a series of forward-thinking talks on both Saturday and Sunday. With Present Architecture building out the space, this should be a hot spot to be.
The 1896, 592 Johnson Avenue, Brooklyn, 12-7 p.m.
Talk: "History in the Making" at MoMA
In conjunction with the exhibition "One-Way Ticket: Jacob Lawrence's Migration Series and Other Works," a MoMA educator will give a walk-through of the show while discussing Lawrence's seminal series of 60 paintings that are on view. Made in 1941, when the artist was just 23 years old, the legendary series documents the mass movement of African-Americans from the rural South to the urban North that began around 1915. It's wonderful seeing the complete series, since half of the panels are in the collection of MoMA and the other half reside in the Phillips Collection in Washington, D.C. This is the first time these powerful paintings have been exhibited together in 20 years.
Museum of Modern Art, 11 West 53 Street, New York, 1:30 p.m., free with museum admission
Opening: "Ada Karczmarczyk: Way to Conversion, videos 2009-2014" at Postmasters Gallery
Featuring music videos by Polish artist, devoted Catholic, and pop star Ada Karczmarczyk, the exhibition charts Ms. Karczmarczyk's transformation from secular decadence to spiritual awakening. Her mission is to promote the mystical spiritual experiences as a positive and valuable alternative to psychedelic drugs. Hmmm, should I take the red pill or the blue pill before viewing?Postmasters Gallery, 54 Franklin Street, New York, 5:30-8 p.m.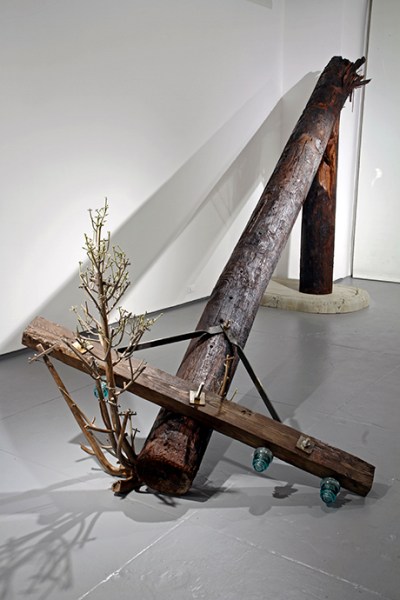 SUNDAY, JUNE 7
Talk: "Transcending Cultural & Aesthetic Boundaries" at Dorsky Gallery Curatorial Programs
In conjunction with the exhibition "New Ways of Seeing: Beyond Culture," which features works by emerging and established artists of diverse heritages, Asia Society curator Michelle Yun discusses issues of cultural identity with exhibition artists Rina Banerjee, Cui Fei, and Kambui Olujimi. Seating is limited so email rsvp@dorsky.org to reserve your spot.
Dorsky Gallery Curatorial Programs, 11-03 45 Avenue, Long Island City, 2-3:30 p.m.
Opening: "Seven Deadly Sins: Wrath–Force of Nature" at Wave Hill
This fascinating, group show features some of my favorite artists—Angela Dufresne, Julie Heffernan, Tameka Norris, David Opdyke, and Alexis Rockman—as well as a selection of others that are entirely new to me. Part of "Seven Deadly Sins," a collaborative series of exhibitions being presented by the seven arts institutions of the Fairfield Westchester Museum Alliance, this show features contemporary artists who are concerned with "the wrath of nature." What better place to see an exhibition about nature than Wave Hill, a gorgeous 28-acre public garden and cultural center overlooking the Hudson River and the Palisades?
Wave Hill, Glyndor Gallery, West 249th Street and Independence Avenue, The Bronx, 2-4:30 p.m.
Talk: "Van Gogh: Irises and Roses" at the Metropolitan Museum of Art
In conjunction with the exhibition "Van Gogh: Irises and Roses," an outstanding panel examines Van Gogh's artistic aims and working practice with the exhibition's curator and the conservators from the Met, National Gallery of Art, and the Van Gogh Museum who are responsible for new technical findings about the four paintings on view. See the show, which reunites the four gorgeous paintings for the first time since the artist's death, and then learn about how this venerable artist made them.
The Metropolitan Museum of Art, 1000 Fifth Avenue, New York, 3-4:30 p.m.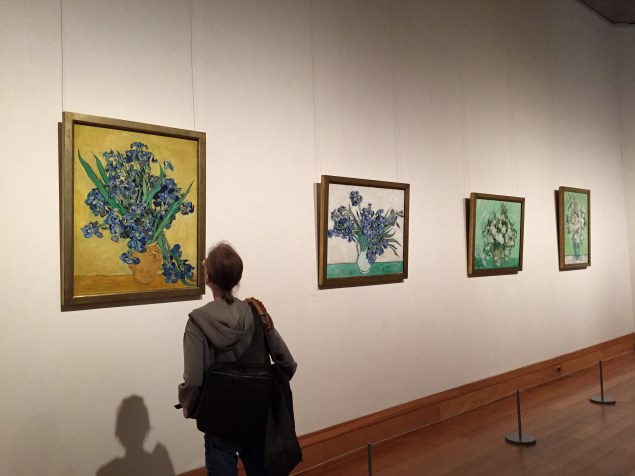 MONDAY, JUNE 8
Opening: "Santiago Calatrava: On Park Avenue"
Architect Santiago Calatrava is best known for his designs for museums, bridges, and railway stations but he also makes large-scale sculpture works. He did an incredible job designing the exhibition display for a show of Alexander Calder's small-scale sculptures currently on view at Dominique Levy Gallery, which makes me all the more excited to finally see his large-scale works gracing the grassy median on Park Avenue.
Park Avenue, between 52 & 55 Streets, New York, 9 a.m.