TUESDAY JUNE 30
Opening: "Image Objects" at Public Art Fund
What better place for an exhibition on the relationship between contemporary sculptural practice and the digital landscape than an urban park? Nearly everyone in them nowadays has a digital device in hand. "Image Objects" features new commissions by seven international artists—including some of our favorites: Lothar Hempel, Amanda Ross-Ho, Hank Willis Thomas, and Artie Vierkant—that use the camera, social media, and new technologies to make sculptures fit for City Hall Park.
Public Art Fund, City Hall Park, New York, 7 a.m.-12 p.m.
Performance: "Ellie Ga: Eureka, a lighthouse play and The Fortunetellers" at the Guggenheim
In conjunction with the exhibition "Storylines: Contemporary Art at the Guggenheim," the museum offers two of artist Ellie Ga's narrative-based performances accompanied by projections of photographs, video, and annotated sketches. Known for works that are steeped in research, Ms. Ga presents "Eureka, a lighthouse play," about the legendary Lighthouse of Alexandria, which was destroyed by earthquakes and abandoned, and "The Fortunetellers," that explores daily life aboard a scientific research vessel in the Arctic—fascinating tales, with a visual twist.
Solomon R. Guggenheim Museum, 1071 Fifth Avenue, New York, 6:30 pm, $15
Opening/Talk: "Sargent: Portraits of Artists and Friends" at the Metropolitan Museum of Art  
America's greatest portraitist, John Singer Sargent made paintings and drawings of his elite friends, who included the most prominent artists, writers, actors, dancers, and musicians of the late-19th and early 20th centuries. The Met's exhibition features some 90 portraits—ranging from artists Claude Monet and Auguste Rodin, writers Robert Louis Stevenson and Henry James, and the actor Ellen Terry—of his creative sitters. See the show and then catch an afternoon talk about Sargent's artistic circle in Paris by Sargent scholar Richard Ormond.
The Metropolitan Museum of Art, 1000 Fifth Avenue, New York, free with museum admission
WEDNESDAY JULY 1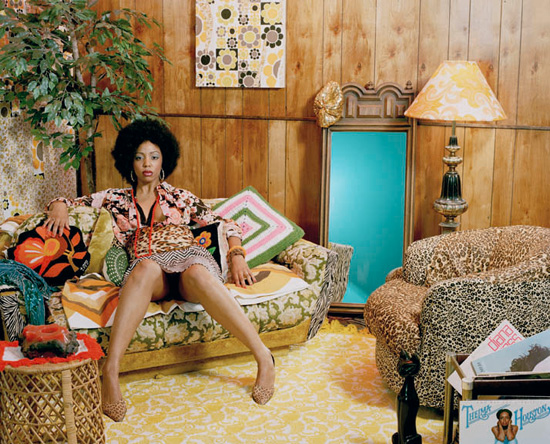 Opening: "A Room of One's Own" at Yancey Richardson Gallery
Inspired by two recent surveys, "A World of Its Own: Photographic Practices in the Studio" at the Museum of Modern Art and "In the Studio: Photographs" at Gagosian Gallery, this intimate exhibition focuses on artists that make their studios an integral part of their final photos. Anne Collier photographs record albums on her studio floor, David Gilbert and Laura Letinsky create installations in their studio spaces and Mickalene Thomas constructs a decorative lounge in the corner of her studio, where she shoots portraits that challenge the representation of black women.
Yancey Richardson Gallery, 525 West 22 Street, New York, 6-8 p.m.
Screening: "A Portrait of Creativity: Edvard Munch on Film" at Scandinavia House
In conjunction with the current exhibition "Prize Prints," Scandinavia House presents two films about Norway's celebrated painter and printmaker Edvard Munch—known around the world for "The Scream." The film "The Sun" matches Munch's eponymous series of paintings commissioned for a performance hall with Norwegian composer Edvard Grieg's most popular piano concerto. The second film, "Let The Scream Be Heard," explores Munch's prolific career and the artwork that sealed his place in history.
Scandinavia House: The Nordic Center in America, 58 Park Avenue, New York, 7 p.m., $10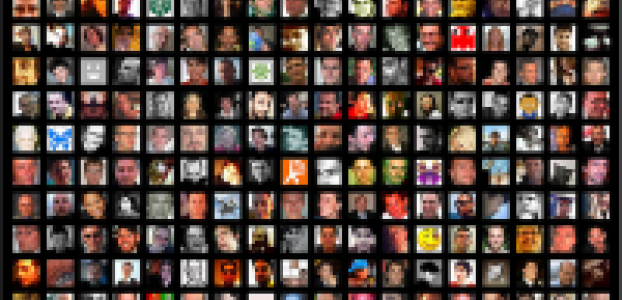 Talk: "New Topics in Social Computing: Data and Education" at Eyebeam Art + Technology Center
The last in a series of six Eyebeam Art + Technology Center panels considering the power and politics of social technologies, Wednesday's discussion considers how kids today are growing up without considering how much the data they contribute to the internet, from browsing habits to "likes" on Facebook, are catalogued, in an environment that offers few opportunities to opt-out of mass data collection. With the use of technology increasing in schools, issues of surveillance and privacy become new concerns. New technology scholars Sava Saheli Singh, Tressie McMillan Cottom, and Karen Gregory make up this panel on how computers are impacting our lives and our future.
Eyebeam Art + Technology Center, 34 35th Street, Brooklyn, 7-9 p.m.
THURSDAY JULY 2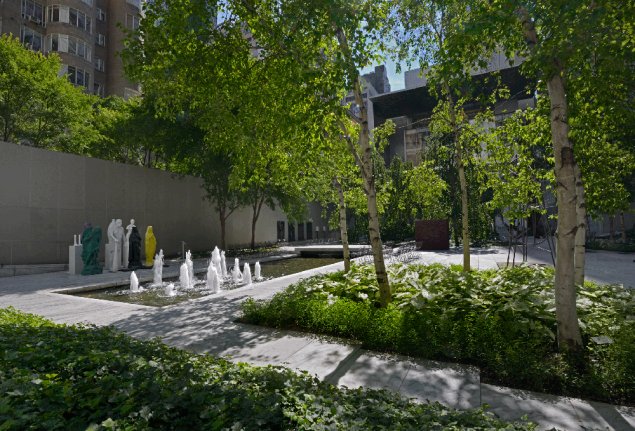 Performance: "MoMA Nights with Elena Ayodele Pinderhughes" at the Museum of Modern Art
For the first in this summer's series of concerts, readings, and performances in MoMA's striking Sculpture Garden, the 20-year-old wunderkind flutist and vocalist Elena Ayodele Pinderhughes is joined by accompanying musicians to perform her music, which incorporates the influences of hip-hop, Latin music, and jazz. While taking in her sounds, don't miss the outdoor display of sculptures, "The Modern Monument," with contemporary works by German artists Isa Genzken and Thomas Schütte alongside modern masterpieces by Matisse, Picasso, and Rodin.
MoMA, 11 West 53rd Street, New York, 5:30-8 p.m., free with museum admission
Opening: "Summer Show: Jorge Pardo, Jon Pylypchuk, and Dirk Skreber" at Petzel Gallery
Galleries enjoy doing summer group shows, but this particular one doesn't try to explore a theme—rather it provides three Petzel artists the chance to do their own thing. Jorge Pardo presents a trippy installation of hanging lamps made with 3-D printing technology to create digital scans of the people he works with. Jon Pylypchuk shows three large abstract paintings that comically reference facial features with big eyes and frowning mouths, along with a painted bronze sculpture, which looks equally sad. Dirk Skreber, meanwhile, screens his film "Turgidity," a slowed-down view of a high-impact car crash that's almost meditative.
Petzel Gallery, 456 West 18 Street, New York, 6-8 p.m.