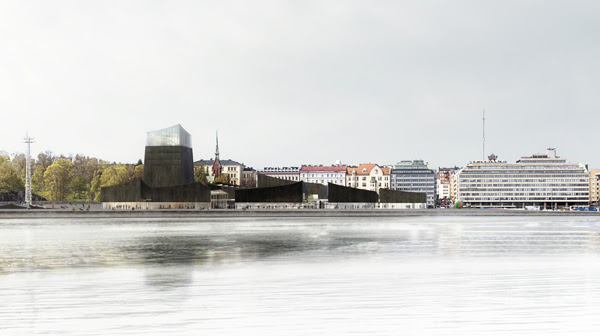 On Tuesday, the Solomon R. Guggenheim Foundation announced at a press conference in Helsinki that Paris firm Moreau Kusunoki Architectes the winner of a historic design for the proposals for the Guggenheim Helsinki Museum. Begun in June 2014, the competition had 1,715 submissions from 77 countries. Moreau Kusunoki, headed by Nicolas Moreau and Hiroko Kusunoki, was chosen by a jury panel from six finalists for its design of nine low-lying pavilions and a lighthouse tower that will sit along Helsinki's South Harbor.
Moreau Kusunoki's proposal, titled Art in the City, will be near Observatory Park, connected to the pavilions and South Harbor pedestrian promenade by footbridge. A network of linked plazas will run between the buildings and an interior street, and structures will be covered in locally sourced charred timber and glass.
"The waterfront, park, and nearby urban area all have a dialogue with the loose cluster of pavilions, with people and activities flowing between them," said jury chair Mark Wigley, professor and dean emeritus at the Graduate School of Archictecture, Planning, and Preservation at Columbia University during the announcement. "The design is imbued with a sense of community and animation that matches the ambitions of the brief to honor both the people of Finland and the creation of a more responsive museum of the future."
An official jury statement (available on the competition website) states: "The jury found the design deeply respectful of the site and setting, creating a fragmented, non-hierarchical campus of linked pavilions where art and society could meet and intermingle."
"I extend the Guggenheim's warmest congratulations to Moreau Kusunoki for having achieved the design goals of this competition with such elegance, sensitivity, and clarity," said Guggenheim director Richard Armstrong.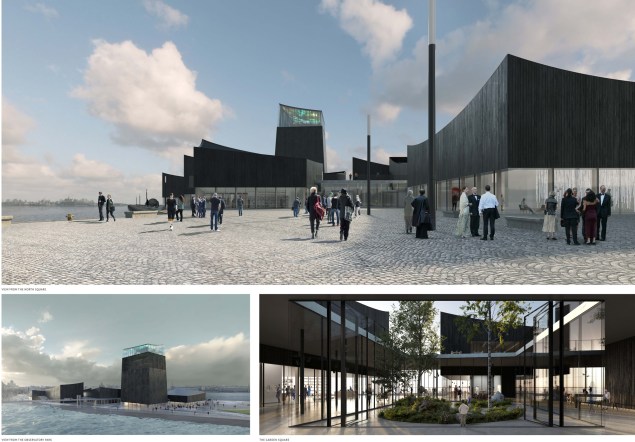 The winning announcement was followed with news that over one third of the $30 million fundraising goal for the new museum's licensing fee had been pledged, allowing for collection sharing, programming, and publications between other Guggenheim locations. The Foundation is attempting only to raise funds privately.
All submissions to the contest were anonymous, and though architectural teams were named for the six finalists, they were not paired with their entries and only revealed after the winning design was chosen. A public presentation event will be held at the Guggenheim Museum in New York on July 1. Mr. Moreau and Ms. Kusunoki will present their proposal at a panel discussion moderated by Architectural Record editor-in-chief Cathleen McGuigan, joined by Guggenheim Foundation deputy director Ari Wiseman and curator of architecture and digital initiatives Troy Conrad Therrien.