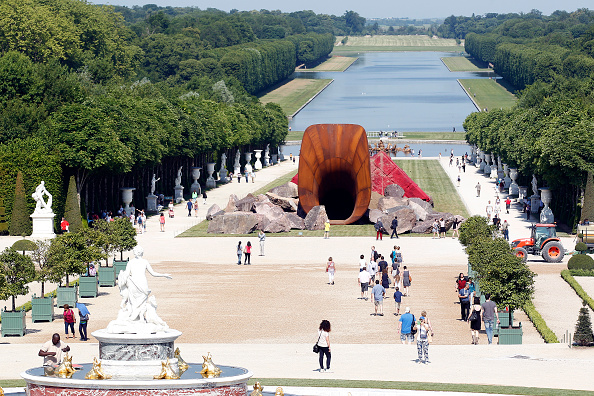 Indian-born, London-based artist Anish Kapoor's highly anticipated exhibition at the Palace of Versailles in France hasn't even opened yet and it's already stirring controversy, according to a report from The Guardian. The cause for concern is the show's central work, titled Dirty Corner, a massive steel funnel that opens up from the ground and faces the palace. Last week, during an interview with French media outlet JDD, the Turner Prize winning artist gave a particularly raunchy description of the work, describing it as "the vagina of the queen coming into power."
The explanation isn't a complete surprise since Mr. Kapoor is the first contemporary artist to engage directly with the nation's political history in his installation at the palace, which includes a long line of monarchs, and among them France's infamous queen Marie-Antoinette. However, the graphic image conjured by his statement has become the focus of heated attention from everyone from Versailles' mayor and MP François de Mazières to Paris daily Le Parisien.
According to the BBC, the artist defended the work in a statement on Friday by saying "A work has multiple interpretive possibilities," and "Inevitably, one comes across the body, our bodies and a certain level of sexuality. But it is certainly not the only thing it is about." He then went on to say to The Independent—after he claimed he didn't recall his original statement—that while his explanation during various interviews referenced vaginas, he hadn't made any mention of the Queen or Marie-Antoinette.
"I don't see why it's problematic [to mention vaginas]. We all have one—or at least we all have something," he said.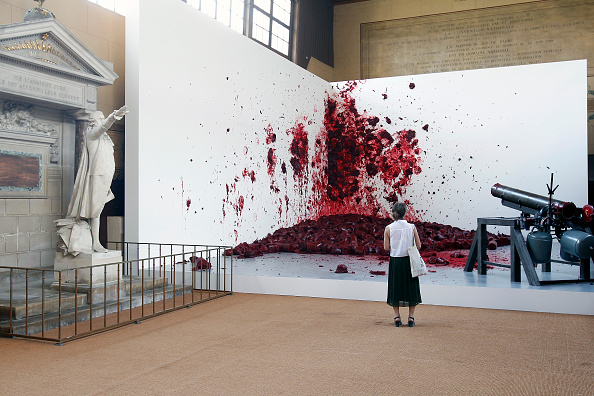 However, in an interview with The New York Times he stated, "This whole place, every tree, every bush is ordered, geometrical, formalized, almost as if it's hiding nature. And Dirty Corner is like a big queen sitting in court, displaying herself to her courtiers, completely chaotic," and also described the cast-concrete forms that flank the piece as "a big vulvalike form sitting watching."
Despite the criticism, there are plenty who welcome the work and are quick to defend it. "Any controversy will just bring more visitors," wrote French paper Le Figaro, and female academics for Liberation have also applauded the piece.
Mr. Kapoor's exhibition is the first to utilize the palace's Jeu de Paume games room, where he has installed a canon that appears to have fired large piles of red wax into a corner, which he told Le Journal du Dimanche was "clearly a phallic symbol" that "raises the question of violence in contemporary society." Also included in the exhibition is a monumental outdoor mirrored disc shaped like a satellite titled Sky Mirror and a whirlpool titled Descension.
The first artist selected to exhibit at Versailles was Jeff Koons in 2008. Since then, artists like Takashi Murakami, Joana Vasconcelos, and Lee Ufan, among others have created sprawling site-specific installation's on the palace's grounds.