The social calendar of most New Yorkers is a mind-boggling thing. In between dinners with friends and cocktails with dates, there are innumerable galas, black tie benefits, and many more fancy soirées to consider. Which brings up an obvious question: What does one wear to all these events, without repeating outfits or breaking the bank?
Enter Couture Collective, a luxurious wardrobe service that allows its members to lease off-the-runway looks. Mind you, this is not Rent The Runway; not only are the rules are much more complicated, but the designer labels are far more luxurious.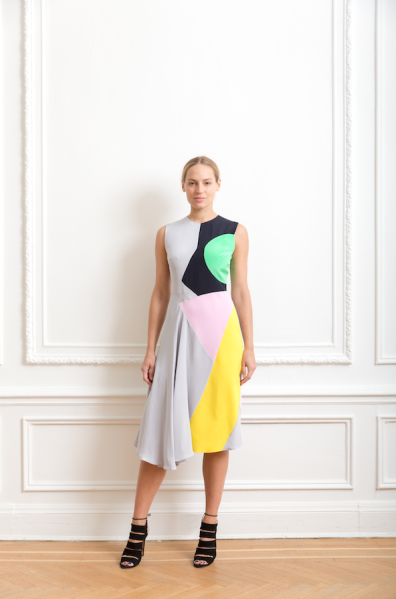 In order to become a member of CoCo ­– as founder Sallie Giordano fondly calls it – you must be vetted via email by the company. The newly minted members are then granted access to lookbooks and showered with trunk show invites. Once a desired designer piece is chosen, the member will pay 20 percent of the item's retail price and will be given five dates during which they can rent their outfit over a six-month period. CoCo maintains the integrity of each piece, and that of their members, by allowing only five people to lease the same item each season. Between rentals, the dresses are dry-cleaned and stored by Hallak Cleaners, who also deliver and pick-up the CoCo items.
Should a member fall in love with their rental, she can pay 50 percent of the retail price to buy the item on the spot or she can wait until end-of-season to scoop up the piece at 30 percent off the original ticket price.
"CoCo stocks well-established, luxury brands including Chloé, Valentino, Oscar de la Renta and Gucci," Ms. Giordano explained. "We also pepper in new designers such as Prabal Gurung, Erdem, Juan Carlos Obando and Marco di Vincenzo. This allows for customers to shop designers they know and trust, as well as experiment [with] new, up-and-coming fashion." The company also has plans to keep adding to their current roster; Ms. Giordano hinted that Peter Pilotto and Sophie Theallet will soon be added to their lineup.
As for the items that have been attracting the most attention this season, Ms. Giordano mentioned "a turquoise-embellished peasant top from Roberto Cavalli, a sexy fringed black lace dress from Missoni, and the sweetest pale linen mini-dress with asymmetrical straps from Valentino."
CoCo only launched in May 2015 and the site now boasts over 100 members in the New York and Connecticut area. They expect to add on even more clients as they introduce delivery to the Hamptons this summer. "We want to cater to our customers' social calendars throughout the season. The Hamptons was an obvious market for us to expand into and certainly has a lot of social activity where high fashion is a prerequisite," said Ms. Giordano.
She cited events like The Hampton Classic and the Parrish Art Museum Midsummer Party, in addition to endless lawn parties, as key events their clientele will be using CoCo for this summer. With so many designer options at their fingertips, for a relatively low cost, the Hamptons style set will certainly be gracing the best dressed lists this summer.