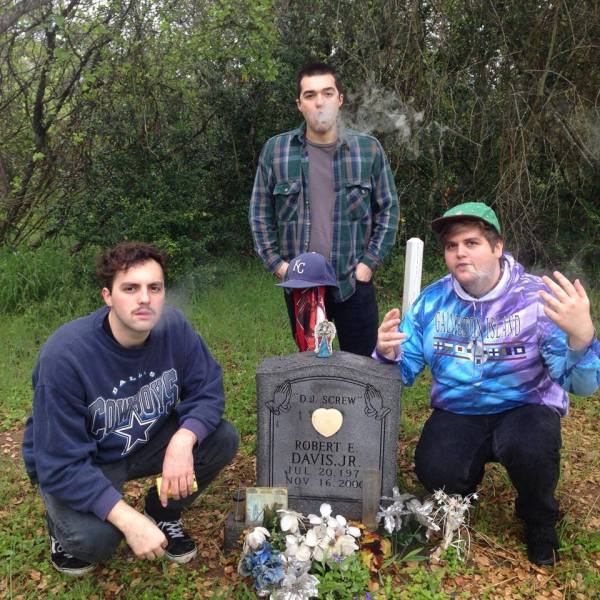 From the outside, it might seem like Fungi Girls subscribes to the old axiom: "The plan is, there is no plan."
For example, the current tour this Fort Worth, Texas, punk trio—guitarist/vocalist Jacob Bruce, drummer Skyler Salinas and bassist Deryck Barrera—is undertaking with Buenos Aires garage rock band Los Cripis was effectively conjured out of thin air.
The ad-hoc pairing brings both bands, anchored by Salinas on drums, to Brooklyn's Alphaville Friday and Baby's All Right Saturday.
"They messaged us," Salinas says from an Ohio tour stop. "Their drummer [Marta] is having problems coming over to the States, so they asked me to fill in for her. We were planning to tour this summer anyway, so we just put the two tours together. … We didn't know them initially before the tour; we just met them online."
[bandcamp width=400 height=120 album=3367742624 size=large bgcol=ffffff linkcol=0687f5 tracklist=false artwork=small track=3056294034]
Such happenstance dovetails nicely with Fungi Girls' renewed desire to fill out its own catalog. The band has released Place Unknown, a limited-run cassette, available only on this current tour (if Fungi Girls isn't passing through your town, you can download the songs from their Bandcamp page).
Plans are in place to offer the 10-song Unknown on vinyl this fall through Portland, Ore.-based label Gnar Tapes, marking Fungi Girls' first full-length release in four years, since 2011's Some Easy Magic.
A throwaway credit on the trio's Bandcamp page for Unknown ("Songs written between 2011 and 2013") highlights the elastic, stop-start nature of Fungi Girls' career to date.
"It was unintentional, really," Salinas says of Unknown's glacial path from conception to release. "We recorded the album separately—a couple songs one month, one song six months later, et cetera. It was just a long process, [and] because it was all recorded separately and differently, it also took forever to mix down. It's hard to make it sounds cohesive, basically.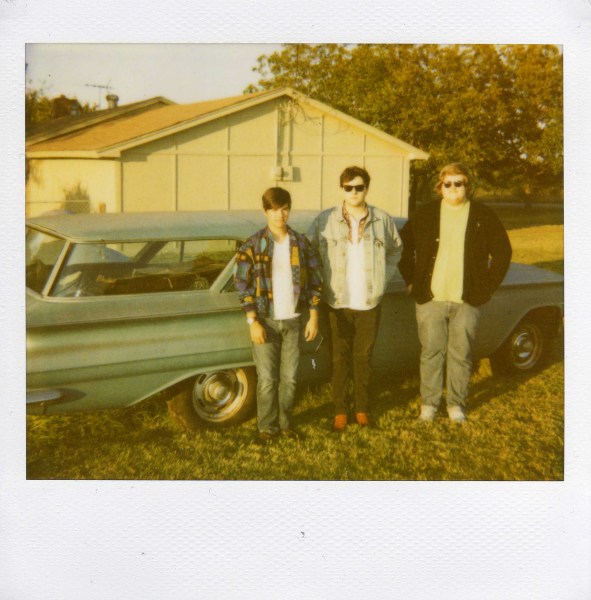 "There's that and there's a couple other factors that played into it taking so long. We were kind of on a break for a bit—we weren't broken up, or even on hiatus. We were playing shows, but we weren't writing music for a bit. We didn't start writing music again until earlier this year, like January or February."
The songs birthed this year probably won't see the light of day until next year—spring, perhaps, as either an EP or another album; "No promises on that," Salinas says—but whenever they transition from ideas hammered out during band practice into fully formed pieces of music, Salinas says it will be Dreamy Soundz Records co-owners Jennifer and Robby Rux at the helm.
[bandcamp width=100% height=120 album=904527640 size=large bgcol=ffffff linkcol=0687f5 tracklist=false artwork=small track=1489648025]
"They keep getting better and better; they're more fun," Salinas says. "It's serious—we go in there and record and put it out—but we have drinks and smoke or whatever, [and] it's like we're hanging out but we're working too. When we're in the studio, they're like a fourth member of the band."
Hearing Salinas discuss all this deflates the notion the band is some kind of haphazard endeavor.
Indeed, ask him straight out if there's any ambition lurking beneath the layers of clangorous distortion and melody found on Fungi Girls' series of seven-inch singles, EPs and LPs and he sounds almost incredulous.
"We're not really trying to make up for lost time; we're just wanting to get this [new album] out," Salinas says. "It's kind of old news to us, [but] we think people will like it a lot. I think it's a good progression from our previous stuff. We're ready to get it out; we're ready to get our semi-new stuff recorded and put out, too."
[youtube https://www.youtube.com/watch?v=K56C6ewtdLs&w=560&h=315]