All hands were on deck last night at The Rusty Knot to celebrate the release of Mr. Kurson's nautical-themed new work, Pirate Hunters: Treasure, Obsession, and the Search for a Legendary Pirate Ship.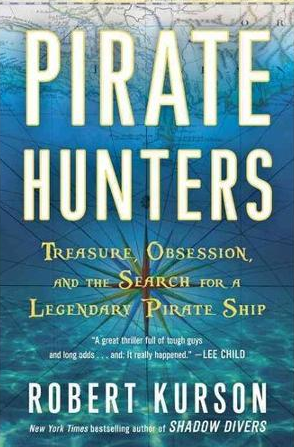 Mr. Kurson (who is the brother of The Observer's editor in chief) is the author of such bestsellers as Shadow Divers and Crashing Through, and his latest book details the modern-day search for the Golden Fleece, which was captained by the English pirate Joseph Bannister.
The party, which was sponsored by Blackwell Rum, Latium Capital, and Random House, featured a motley assortment of attendees, including Rabbi Shmuley Boteach, David Granger (the editor of Esquire, for which Mr. Kurson won a National Magazine Award) and the drummer Marky Ramone.
John Mattera, one of the book's two protagonists who went in search of the ship, was on hand. He was drinking a Red Stripe when we approached him, and he called himself "a pirate at heart." As for Mr. Kurson, he described him as "tenacious."
"He would call me at all hours of the day and night with all questions big and small," Mr. Mattera told the Observer of Mr. Kurson, "and he had to have everything correct."
Mr. Kurson held court in the back of the room for most of the night, signing books, which came with a complimentary eyepatch.
When we asked him to describe what he saw as the book's main takeaway, he wasted no time in responding: "That it's never too late in life to have a genuine adventure."
Mr. Kurson said he's had an interest in pirates since childhood. He's been reading pirate books since he was a little kid—particularly The Buccaneers of America, by Alexander O. Exquemelin.
"Once you discover that real pirates are more interesting than fictional ones," he said, "you can't look away."