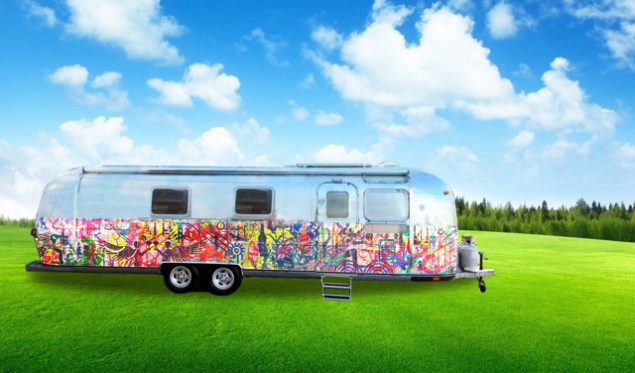 An airstream packed with a cornucopia of artist-designed products is headed for the Hamptons this summer. The Dream Machine is a fully-functioing customized airstream trailer and exhibition space by weR2, a design studio by duo Suchi Reddy and Sara Meltzer that that collaborates with artists on products for the home. This summer, the pair will set up shop with the trailer at the Parrish Art Museum in Water Mill from July 2nd through the 5th, and Bridgehampton's Silas Marder Gallery, from July 9th though September 7th.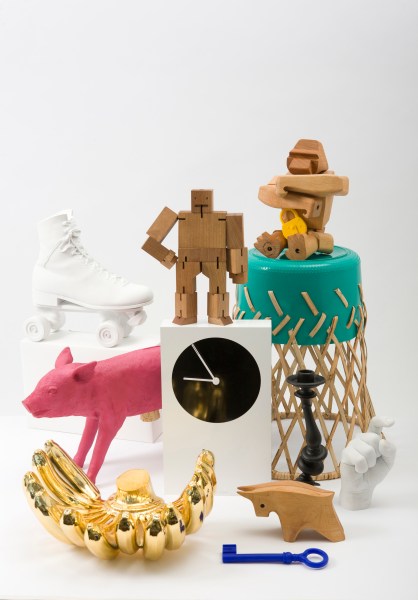 The Dream Machine was originally inspired by Richard Hamilton's 1956 photo collage, titled Just what is it that makes today's home so different, so appealing?. This summer, it will be outfitted with a commissioned work by Ryan McGinness that will wrap across the trailer's entire exterior. Objects inside, which are available for sale, will consist of everything from throw pillows by Eric Brown and to cloth napkins by Kate Shepherd, and a hemp tote bag by Francesca Gabbiani complete with embroidered cannabis and premium rolling papers.
During the July 4 weekend, The Dream Machine will debut at the Parrish with an interactive work by conceptual artist Mary Ellen Carroll. The piece utilizes unused analog television frequencies to create two-way broadband connections. Her "digitalvision" broadcast will run daily from 11 a.m. to 5 p.m., July 2 through 5. Broadcast programming topics will range from oysters to helicopters, and several programs will be offered in Spanish.
The trailer previously exhibited at the Aldrich Contemporary Art Museum, Art Basel Miami Beach, and at the base of New York City's Highline in 2014.