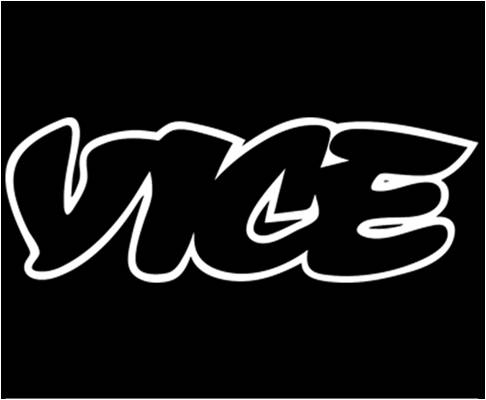 The New York Times took a trip to its favorite borough to talk to some of those crazy Vice kids who share one of those DIY Williamsburg lofts. And wouldn't you know it? Every detail of the Style section story on the apartment shared by Hamilton Morris (son of Errol) and Thomas Morton seems like it exists purely to confirm everything The New York Times already thinks about Vice, Brooklyn, millennials and drug enthusiasts.
Here are some of our favorites:
Mr. Morris has had the kind of roommates we thought only existed on Broad City. One previous roommate ate too much fake weed and threw up. Another one broke down the door after he locked himself out while naked. And another one brought home 50 boxes of crackers he found in a dumpster that were infested with moths that might still be in the apartment.
"Both men have fearsome gonzo reputations." Because they work at Vice.
Mr. Morris "has tracked down the venom of South American tree frogs, visited a Haitian secret society in search of zombie powder and talked shop with PCP chemists." For journalism! Because he works at Vice!
The guy who discovered "MDMA, otherwise known as Ecstasy" is "a hero to Mr. Morris." His family gave the journalist a bunch of plants.
Mr. Morris' dad gave him a couch. His dad is the filmmaker Errol Morris. The couch was from a commercial for Singular Wireless the elder Mr. Morris made. [Side note: Errol Morris is making commercials.]
Mr. Morris is drying mushrooms from Central Park.
The bedrooms are "cubbylike spaces carved out under a plywood loft."
"Mr. Morton's night stand sported a crocodile skull wearing a toucan-feather headdress he bought from an Amazonian tribesman, a vole skull and a rubber fetus from an assignment about fake abortion clinics."
Mr. Morris eats Soylent, the food replacement power for the bro on the go that the Times coincidentally wrote about a few weeks ago. Mr. Morton orders Seamless.
Mr. Morton had an internship at Vice where he literally took out the trash.
"The two would-be roommates met on an office cruise around Manhattan, bonding over an ultrapotent, amphetamine-based psychedelic named Bromo DragonFly (Mr. Morton had once taken it; Mr. Morris was curious)."
During the Times interview, Mr. Morris made a pot of Yerba mate, cacao and hemp. The Times reporter did not partake.
Mr. Morton contracted a serious-sounding disease called Leptospirosis while on a business trip to Caracas.
So is this just Vice being Vice? Sure. A Vice rep told The New York Times that the apartment is a "a drug-addled apothecary meets Frankensteinian lair."
TROLLED!